An order comes in, you know what you wanted to charge the customer for delivery, but then you realize what they paid was actually a dollar less than what the shipment will cost! Now what? Majority of the time you end up eating that cost, unless you want to be that guy ringing up your customers notifying them that you need to charge them a little more than they initially expected.
One dollar or ten cents may not seem like a lot when you take in one order, but imagine bringing in thousands of sales. At this point you are losing out on hundreds or thousands of dollars just in shipping. Or, you are spending tons of time sorting out each order and contacting customers. Either way, in the end you are paying the cost.
This scenario only shows two of many reasons behind the importance of calculating and showing accurate rates and options at checkout.
The Importance of Accurate Shipping Rates
| | |
| --- | --- |
| Undercharge and you are left covering the cost | Consider the dimensional weight of products and apply surcharges when necessary. |
| Over charge and risk scaring customers away | Apply discounts or pull the negotiated rates you receive from the carrier. Considering dimensional weight can be helpful here as well. |
| When the checkout isn't transparent and you leave customers guessing about charges | Show time in transit or estimated delivery date and name each option accurately to describe what it is. |
| Show too few options and lose a chance for upselling | Try offering a standard option, expedited option and free shipping if possible. Consider showing estimated delivery to upsell faster options. |
| Show too many options and risk confusing customers | Try rate shopping so that only the lowest, most attractive options are shown. |
Control your shipping, don't let your shipping control you
You should have complete control over the rates you are charging your customers. You made an educated decision on what you charge for the product and the same should happen for your shipping. This way you can make a business decision on whether you want to to charge more or less than what the service provider you use is charging you. If you want more attractive shipping, you may want to undercharge for shipping and build that cost into the price of the products. Or, you may want to overcharge via shipping to cover the cost of packing. Whatever you decide, you should be in control and should not be reacting to what your rates decide to do.
Show the services you actually use
The options you show at checkout should reflect the services you are actually using. This doesn't mean you need to display the exact carrier and service name to your customers, but you should indicate what the service is or does.
For example, if you are using LTL freight to ship your larger items, you shouldn't show a small package or ground shipping/standard shipping option in your checkout. Not only will this scenario require you to add a surcharge to cover the cost of the shipment, you could also confuse your customers.
This holds true for other services as well. You don't want to charge customers for same day delivery when they believe they are paying for a slower service. The customer will think they are being overcharged and many times this can lead to cart abandonment.
The more transparent the checkout the better. You don't want customers questioning why they are being charged more than they would expect from the service they selected. And it can be quite shocking to find a freight truck in front of your home when you are expecting delivery from a small package carrier.
Use Dimensional Shipping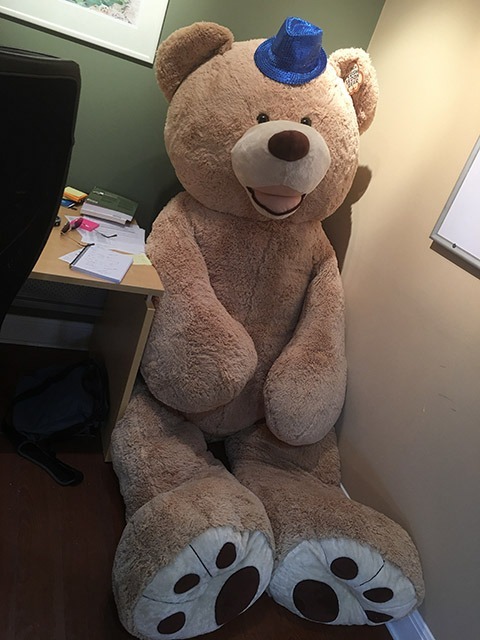 When you ship a product you are charged for on the billable weight which is the higher
value between dimensional weight and actual weight. Dimensional weight is (length x height x width)/166, but keep in mind that the divisor can change. So if you are delivering something large but light and only calculate the items actual weight, you are undercharging the customer for that shipment.
A great example is Shipper the Bear. He is extremely large (close to 8ft tall when standing) but light in weight for his size; his billable weight would come from his dimensional weight, so you would want to stuff him in the smallest box possible and minimize the width, height and length of the package. You should account for the product's size and pack densely.
With that said, it is important that you are shipping items in proper boxes. You could save a lot of money by ensuring you are not packing small items in large boxes and leaving tons of extra open space in the box.
Rate from Multiple Warehouses & Dropshipping
Having functionality that supports rating from multiple origins is crucial for those who ship via multiple warehouses and for dropshippers. If you ship from two or more different locations it is important to show the rates for the correct origin, or warehouse, each time. When you only rate from one location, it is very likely that you are overcharging or undercharging customers that receive orders from your other locations.
If you have one warehouse on the East Coast and another on the West Coast but only use the West Coast warehouse for rating, you are overcharging customers on the East Coast that receive their shipments from your east coast warehouse. This is because your checkout believes it is shipping the order across the country, when in reality it could only be shipping across state or city.
Now think larger scale, if you have warehouses in different countries your rates will look incredibly different than how they should. Other options you should consider are whether you want your orders to ship from fewest warehouses or from nearest. Sometimes it is cheaper for sellers to ship multiple items from one or two If you are just getting started and want to understand more about how dropshipping works, you should checkout this guide on dropshipping.
Know when to Surcharge and Discount
Adding discounts and surcharges is a simple way to account for fees that are not automatically reflected in the rates pulled from your live carriers, handling additional charges that apply to select products, and reflecting negotiated rates.
Many times merchants need to add padding, dry-ice or other material to boxes which adds to the box weight and in turn increases the amount you are charged to ship certain items. This is where you should apply surcharges to the rates you show at checkout, so you are covering all costs for shipments. This can also be useful for international shipments that have duties and fees attached to the delivery cost.
To avoid overcharging customers who do not fall within these categories, you will want to ensure you have rules in place that allow you to only charge surcharges on certain items, when certain boxes are used, or for deliveries that ship to certain locations.
In contrast, you may find that you need to apply discounts to your rates. Discounts can allow you to provide more attractive shipping or reflect negotiated rates from the carrier. This way you are not overcharging for rates and can even build some of the shipping price into the product's cost.
Make use out of Date & Time
Date & Time is a great tool for merchants who sell perishable goods, products that can only ship in specific boxes,
hazardous materials or products with regional restrictions such as Alcohol. Imagine not only having the ability to show your customers when they can expect their package, but having the power to control the max time in transit for groups of products that have time sensitive shipping requirements.
Date & Time includes time in transit and estimated delivery date which makes it easy for merchants selling perishables to only charge their customers for expedited services when it is necessary. If you have a customer in the area that can get a ground shipment within 2 days and this is within the maximum allowed time in transit,  you can allow them to use the cheaper/slower shipping service.
Or, on the other hand, you can hide the slower, ground option from your customers that reside outside of a specified area; this way you don't have customers choosing the slower services when they really need the faster and more expensive options.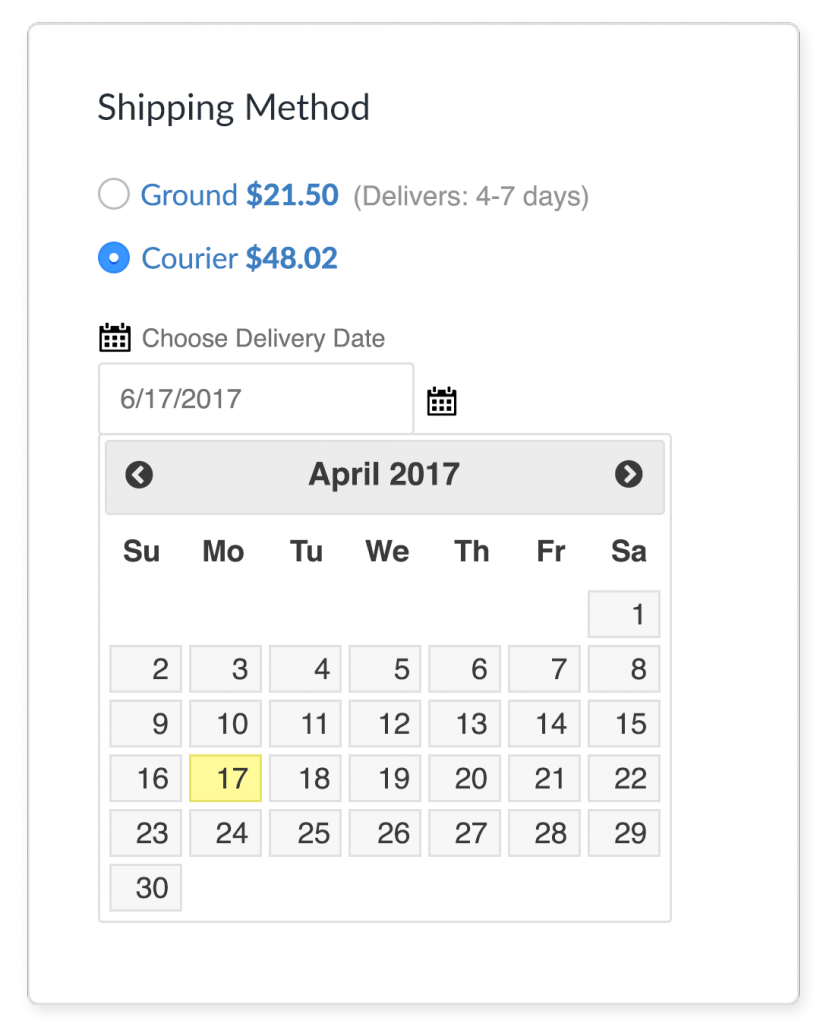 Date & Time also give you the ability to up sell your expedited shipping options and provide transparency to your customers. As we get closer certain holidays you will find that many customers are more likely to shop from sites that show when their order with arrive.
Taking Back Control
Now it is time to pull this all together, develop your shipping strategy and find a solution that fits your business' unique needs. Whether you are looking to take action on one or all of the above, you should do your research so you fully understand how you want to ship. Consider what options you should or shouldn't be using based on your customers' needs along with your own and imagine how you want those carriers to look at checkout.
I would recommend investing in a Shipping Rate Management Software like ShipperHQ when you decide it is time to execute your shipping strategy. This type of software can be tailored to fit the needs of businesses small to large and will help to simplify various shipping barriers. With this solution, you can show the options you want and decide who can see them and when. It is intelligent enough to calculate the most economical box choices based on your product size and boxes you use, and reflects the shipping rules you put into place. Talk to our team to see how you can get more accurate rates and options.