The holidays are coming near which means it is time to start thinking about what changes you may need to make in order to keep your international customers happy. So, we have invited Pompey Mansilla, Co-Founder of ILS, to share advice on how to put an effective International shipping strategy in place for the holiday season. 
---
Summer: suntan lotion, palm trees, and an ocean breeze are now behind us.  Gone are the days when school started after Labor Day; kids are already back in school and Halloween is fast approaching, which can only mean that The Holidays are right around the corner.
Internationally, August is the biggest vacation month and now everyone globally is preparing for The Season.
E-COMMERCE IS E-SSENTIAL
Already accounting for nearly 10% of global retail sales, e-commerce has become a critical component to global commerce.
In 2015 alone, more than half the world's mobile phone-owning population accessed the web. And that figure is forecast to steadily climb. Many of those people will not just access the web for information or send emails or engage in social media. Instead they virtual window-shop and eventually purchase products.
RECOMMENDATIONS FROM ACTUAL SMEs
Starting small is the approach Sarah Davis, owner of Fashionphile, recommends.  She started selling eBay and today does more than $15M in annual revenue, with 30% of her sales coming from international buyers.  Her advice:
"Just sell one item internationally. EBay and PayPal allow you to put your toe in the water and get used to selling internationally, and them amp up from there."
"We do ship internationally!  We do also charge for international shipping for orders under 300$. However, I would say that it is currently a pain-point for us because we aren't able to deliver 100% the quality of shipping service for our international customers like we are for our domestic ones. Example: We are unfortunately unable to generate free return labels for our international customers. Following tracking is more difficult because of dual tracking numbers (one while in the US / one internationally). You have less control over the shipment, etc., etc. It's another thing on the list of "need to solves"
     Darby – Owner Smoke Cartel
RESEARCH DEMANDS FOR YOUR PRODUCT AND LOCAL BUYING TRENDS
A helpful resource is PayPal's PassPort site, which has a wealth of information about global buying trends for specific countries. For instance, PassPort breaks down, by country, the top shopping categories, how often shoppers purchase from countries like the US, their buying motivations and potential barriers. It also summarizes local customs, trends, taboos and even holidays of each country – so you sell the right products to the right customers, marketed in the right way.
Grey November, Black Friday and Cyber Monday are nearly here, and businesses are already placing their holiday marketing plans into high gear. Specials and promotions, as well as creative discounts are just about lined up.  Unique seasonal partnerships are ready for launch.  At the same time, companies are addressing the key challenges that stem from higher volumes of store and site visitors, training seasonal staff, testing website infrastructure and coordinating with suppliers.
Both online retailers and brick-and-mortar operations are also taking a hard look at another element that will be critical to their overall success: shipping and logistics.
Just how active is the world of shipping during the holiday season?  Consider these numbers: at DHL Express, during the 2015 peak season (the Monday after Thanksgiving until Christmas) delivery volumes were 41% higher than the average daily volume in our third quarter, and 25% higher than peak season in 2014.
To ensure your company can survive the peak holiday season and literally deliver on what your customers have ordered – on time, on target, and in one piece – you'll want to have a clear shipping strategy in place.
The best way to develop an efficient, cost-effective and reliable shipping strategy is to work with an experienced shipping and logistics partner who understands high-volume planning.  If you operate globally, you will want to make sure that your international shipping process in particular can handle increased demand. 
In addition to finding the right shipping partner, retailers want to ensure you clearly display estimated delivery dates and ordering cutoff dates for Christmas delivery.
All DHL services are time definite and offer you secure door-to-door delivery service of goods and documents to and from virtually every country in the world. Whether you need your shipments delivered early morning or by the end of the working day, our services offer full track-and-trace visibility so you always know where your shipments are.
ShipperHQ

, the ultimate shipping rate management solution, has partnered with International Logistics Solutions (ILS) to make international shipping simpler and more cost-effective for small to medium sized merchants.
As an Authorized DHL Agent, 

ILS

 gives US merchants access to DHL Express services while offering them lower rates and excellent customer service from international shipping specialists. With DHL Express, merchants have the ability to delight their customers and raise their brand image with a one to three day transit to almost anywhere in the world with full door to door tracking.
You can set up an ILS Account and speak to a representative to learn more about ShipperHQ and ILS combined.
---
About the Author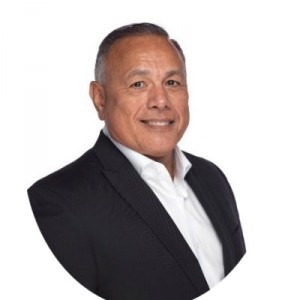 Pompey Mansilla is the co-founder of 2 companies within the DHL Express Network, along with his partner, Rick Betancourt.  International Logistics Solutions is an Authorized Reseller specializing in international shipments from 1-400#.
In addition, Direct Hit Logistics provides pick-up and delivery service for DHL Express with over 400 routes in the Southeastern United States.  They are the largest representative of DHL Express in the country, from a combined sales and operational platform.