We have announced a new partnership with ILS that gives our customers a better experience with international shipping. International shipping is currently on the rise and customers now expect access to products no matter where they originate.  According to a study by The Paypers, "70% of global ecommerce experts agree that selling cross-border has proven to be profitable." To keep up with your customers demands and ahead of the competition it is essential that you are offering competitive shipping options to both your domestic and international customers.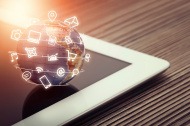 DHL Express is an international express mail service provider with operations in 225 countries. As an authorized DHL Agent, ILS makes these services more accessible to its merchants and works to help small to medium sized business open their doors to the global market. Although the words Boutique and VIP are usually associated with high price points, DHL Express and ILS brings you high-performance expedited international shipping
options while also delivering an unparalleled customer care experience.

What DHL Express and ILS bring to merchants on ShipperHQ
One to three day transit to anywhere in the world

Peace of mind with live, door to door tracking updates

Certified International Specialist that are here to answer any of your shipping questions
At ShipperHQ, we work to put partnerships in place with outstanding companies that share the desire to make your customers shopping experience enjoyable. Both ShipperHQ and ILS believe in helping our merchants stay ahead of the curve by giving them the tools they need to easily move their businesses forward.  And both companies understand that an excellent shopping experience has to include great shipping options.
You can easily add DHL Express via ILS to your ShipperHQ account by signing up for an ILS account and setting up "ILS DHL" as a carrier in your ShipperHQ. Contact us to learn more about how you can get discounted rates through ILS or how to get started with ShipperHQ.