It's been two weeks since Imagine 2014 wrapped and the WebShopApps team is back at their desks hard at work making shipping as simple as possible for eCommerce merchants and web developers. However, we recently took a little while to reflect back on Imagine 2014 and put together a slideshow of what we did before, during, and after Imagine. Most of our team arrived on Saturday and we had a few hours for relaxing, planning, and, for several of our developers, stopping by the Magento Hackathon.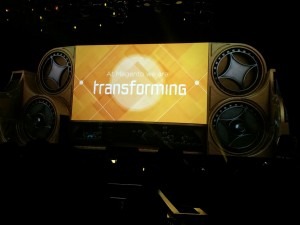 On Sunday morning we headed out of the city for a team-building exercise. After the thrills of driving a buggy across the beautiful Nevada desert, consider the team built! We had enough time to clean the sand out of our hair before we headed over to the Hard Rock Hotel & Casino to get the party started. The pre-Imagine events were a great time to get to know many key members of the Magento community in a more intimate setting before the majority of attendees arrived on Monday. WebShopApps was proud to sponsor the #PreImagine Tweetup event.
Once Imagine began in earnest, our team split up with some of us going through the breakout session tracks; others spending time at our stand meeting customers, friends, and partners; others spent time meeting face to face with people we interact with regularly via phone and email. We were spread out during the day but gathered for the engaging keynote sessions. We were pleased to see so many WebShopApps customers and partners on stage throughout the event and we inspired by many of the keynote speakers.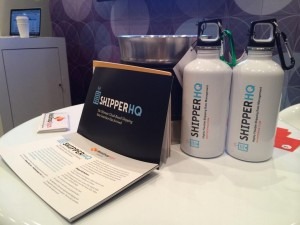 Of particular interest to us was Malcolm Gladwell's talk on the tipping points that allow for transformation. He focused on shipping and, specifically Malcom McLean whose development of the standardized shipping container revolutionized commercial shipping. Gladwell left us with the encouragement to "Stand up and re-imagine your business." That's exactly what we're doing at WebShopApps.
Following Imagine, our team got together again at Zion National Park in southern Utah for a few days of strategic planning, further team-building, and, of course, good fellowship, food, and drinks. We even had time for several hours spent hiking the Narrows or Angel's Landing. This gave us time to start processing all that we had learned and experienced during Imagine.
There's no doubt that Magento and the community that surrounds it is on the cutting edge of eCommerce. Because of this, it felt entirely appropriate that Imagine 2014 was the venue where we introduced the world to the revolution in eCommerce shipping: ShipperHQ.