In just under a month the best of the Magento ecosystem will reconvene for the Imagine Conference in Las Vegas. As a veteran of the event I thought I'd share some tips for people attending for the first time.
When to Get There
The Sat/Sun are fully of pre-Imagine events, I'd definitely advise get in Sunday morning/lunch at latest so you can ease gently into the Imagine 'experience', trust me it get's busy!
The community runs:
Hackathon – Starts Saturday, wonderful place to learn, meeting all types of developers & exchange ideas/learn/code
Great Dam Run – I seem to have volunteered for this event for some mad reason, please sponsor me as I aim to do a 5K for the first time in many years!!
Pre-Imagine Party – Infamous and sponsored by the wonderful Magento community this is THE event to attend at Imagine, its intimate, a great way to network especially if you are new to the ecosystem, full of very intelligent people where everyone is an equal and everyone is your friend
Formal sessions at Imagine start Monday morning, evening reception is unlike any other conference and the first keynote is Tuesday morning.
Where to Stay
I assume most of you have booked already. If you haven't then suggest you either stay at the Wynn, or very close by.  You will do a lot of walking around and the schedule is fairly tight, with the last keynote in the evening really being a pretty much straight run to the evening reception, so staying close by allows you time to go get changed, take a break and just chill for 5 minutes!
Footwear
This deserves it's own section! Be prepared to walk. A Lot.  You can reasonably expect to be doing 5 miles per day, I reached 10 miles each day last year, you need some decent footwear! If you are working on a booth it's an absolute must to wear shoes that are worn in, and with plenty of padding. Personally I go with the sneakers, there is no way I'm walking in uncomfortable shoes for 3 days.  The Wynn is very large, and breakout rooms tend to be spread out, another reason for staying there.
Food
You won't have to worry too much about food during the conference, it's laid on for you.  I've found tho that because of all the networking (& drinking) it can be easy to just miss the evening dinner completely, so just bear in mind. I tend to go have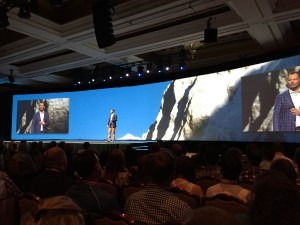 breakfast meetings in the Wynn restaurants (which always get packed) and use that as the alcohol recovery time 😉
Sleeping
It's a bit like having a baby really, make sure you sleep before.  It does depend on your personality type of course, and just how stupid you want to get, but its been known for people to be on the tables gambling until the extreme early hours before. But given the need to get to the keynotes would def recommend try to get some sleep in where you can. Ultimately we are all there to do business so everything in moderation…Actually sod it just enjoy the time lol.
What to Wear
Business Casual, if you are a dev you don't care anyhow.  Women tend to get dressed up in the evening in my experience, but it really does vary a lot.  Definitely need changes of clothes for day/night tho if you can.  Weather will be warm and all the evening events are outside (unless we get an unexpected storm roll thro like in 2013 I think it was), so prepare for that. Dancing does happen on occasion.
Meetings
It's best if you can to arrange meetings beforehand if you need to have longer chats with partners/friends/foes/etc.  The event really does flash by extremely quickly and if you are not organised you can miss having vital conversations, especially with people that are much in demand (like the Magento team for instance).  Make sure if you are having lots of meetings that you schedule in some free time, otherwise the event can just overwhelm you. Make sure you have space to just enjoy it.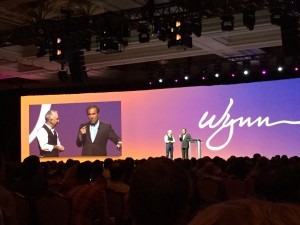 Sessions
The keynotes at Imagine are legendary. The Buzz Lab are an external company that do a lot of work alongside the Magento team around video production, staging, etc and what they produce is just amazing. Every year is different, and its definitely fair to say you leave the keynotes feeling invigorated, ready to fight another day and just buzzing. Thats the Imagine effect.  So don't miss them!
Schedule beforehand which breakout sessions you fancy if you can, and don't overload yourself. Make time to go see the exhibition stands, and of course come see us at ShipperHQ. We were previously flying under the WebShopApps banner, trust me its the same team, just with an amazing new product that absolutely nails what merchants need for shipping rate management in the next 4-5 years.
Lastly on Wednesday afternoon there are some amazing Barcamp sessions where you will see subject matter experts giving hopefully useful technical detail around subjects chosen by the community.  I'll be speaking here about building shipping extensions in Magento 2 so please come along and see my talk!
Networking
Always difficult, and as Imagine has gone on it's so much different now, there are much larger teams, people are more closely aligned, a lot of the community are very close friends, etc etc.  What I can say from personal experience is that this is probably the most friendly comm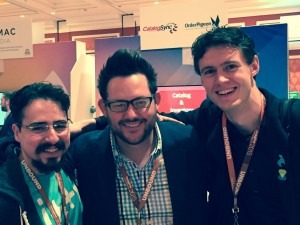 unity of people you will ever meet at a conference. It's not like IRCE or Shop.org, its a much more intimate affair, and 99%+ of the people there are open to conversation, thats why they are there.
So let me say this. If you are in the event and spot someone on their own, or a couple of people looking at their mobiles constantly then go say hallo, introduce yourselves and just spend a little bit of time getting to know their story. You never know what you have in common, I'll tell you this, you definitely have Magento and thats a good start. And if you do find events awkward then come find myself & the ShipperHQ team, we are more than happy to extend our welcome to you.
And Lastly
Just enjoy it.  You have the opportunity here to meet amazing people, learn about whats hot in the world of Magento and Commerce generally today, plus just get a break to expand your mind and think bigger for a little bit. Put on that out of office, turn the phone on silent and immerse yourself in what is still the greatest conference in the calendar.
---
About Karen & ShipperHQ
Karen Baker is the founder of both WebShopApps & ShipperHQ.  The wife of a small merchant, in 2008 Karen decided to take her software engineering skills learned in the corporate IT space and apply it to eCommerce.  She decided she could do things better around how shipping is calculated/displayed and manipulated in the checkout.  8 years on WebShopApps has over 17K paying customers, with many now having transitioned or transitioning to the ShipperHQ platform which brings together all the WebShopApps capabilities into a single cohesive offering.  ShipperHQ are Gold Sponsors of Magento Imagine, and have been Gold Technology Partners with Magento since 2011.  ShipperHQ is proud to be a 100% founder/staff owned company based on the key principles of hard work, passion, innovation and customer service.