Vantiv is a leading payment processor differentiated by an integrated technology platform. They offer a comprehensive suite of traditional and innovative payment processing and technology solutions to merchants and financial institutions of all sizes, enabling them to address their payment processing needs online, in-store, or omnichannel through a single provider. According to the Nilson Report's latest annual U.S. Merchant Acquirer Rankings, Vantiv now processes more domestic debit and credit transactions than any other acquirer in the United States.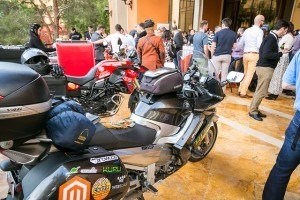 The Vantiv team has been a member of the Magento community for the past four years and they are very excited to be participating in their very first PreImagine event this year!
Alain Gendre, Sr. Partnership Manager of ecommerce, took time out of his day to share why their team is excited to sponsor this year's event and what they are looking forward to as we get closer to PreImagine:
Why did your company decide to sponsor PreImagine this year?
Vantiv recently became a Magento Select Technology Partner and is investing significantly in our Magento partnership. The Imagine event is the perfect venue to promote our new relationship.
What are you looking forward to most this year?
I'm looking forward to reconnecting with the Magento Commerce family: merchants, partners, and developers. Additionally, as an avid tennis fan, I can't wait to see and hear Serena Williams, who will be the guest speaker at Imagine.
What would you list as the biggest benefit of attending PreImagine?
PreImagine is the best way to connect with the hardcore Magento fans ahead of the Imagine event. If I can use a football analogy, it is equivalent to a tailgate party before a very big Patriots game – it's a lot of fun with great networking and camaraderie. You definitely don't want to miss it!