As an retailer, you may have noticed that the shipping fees you are invoiced from a carrier vary depending on the type of address a customer is using. Specifically, that fees for online orders going to residential addresses are higher than those going to another place of business. Why is this the case?
In this article, we will go over the basics of residential delivery. Plus, what you can do to avoid these delivery charges altogether you can improve your shipping margins for the long haul.
The reason residential delivery costs more? Last mile logistics.
Whether you ship orders via a small package or LTL carrier, you will be charged a residential fee. This fee applies to all shipments that re picked up or delivered to a residence such as a home or apartment.
Most commonly used shipping carriers add a last mile delivery surcharge when delivering to residential addresses.
Last mile delivery refers to the cost of delivering a parcel over the last leg of it's journey to the customer. This is generally from a facility or distribution center to the customer's preferred delivery address.
This last mile fee is the main reason why shipping costs can add up.
Want to get charged the correct last mile fees? Let ShipperHQ's Address Validation double check whether a package is being sent to a place of residence or business.
According to a report from McKinsey & Company, last mile delivery services make up nearly 50% of a parcel's total delivery price for small packages.
Carriers like UPS who compete on price and delivery options have a vested interest in mitigating the costs associated with last mile delivery.
What makes last mile delivery to residential addresses more expensive?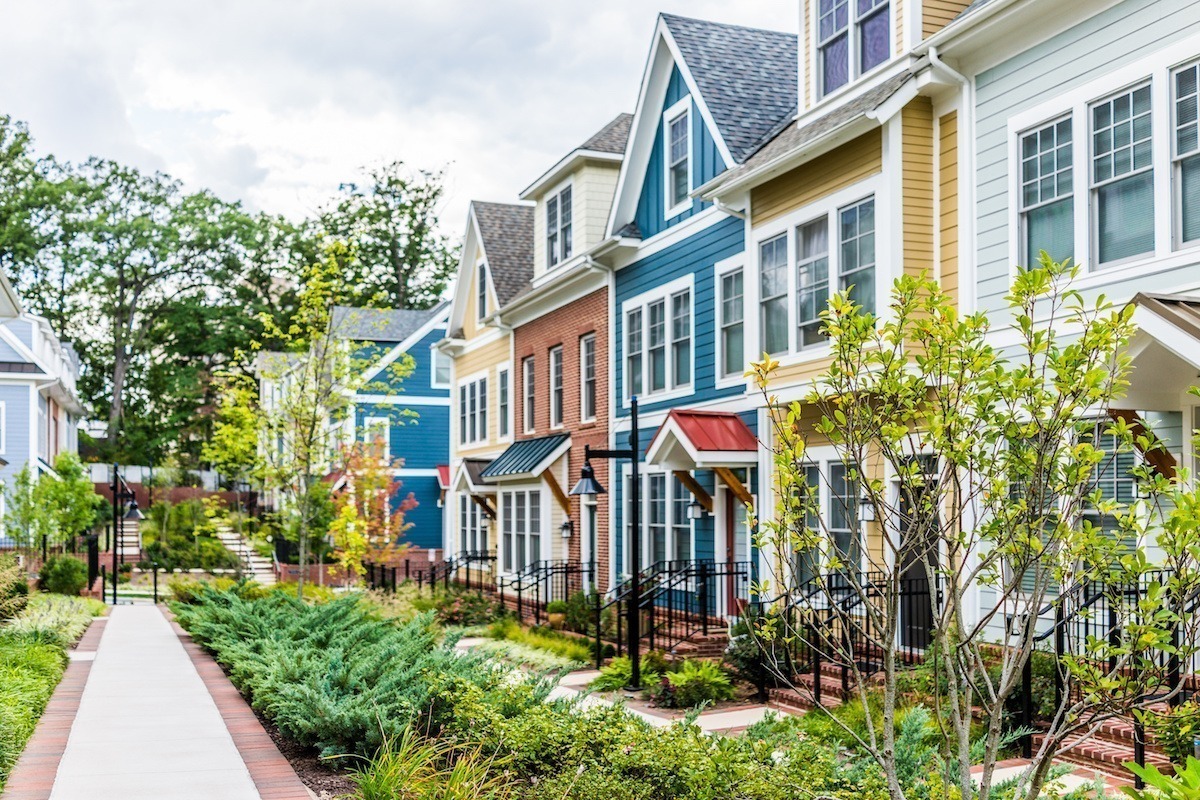 There are a few major reasons why delivery to residential addresses is more costly. For one, these addresses are typically more spread out and have additional overhead costs. Plus, it takes more time, consumes more gas and does more wear and tear on vehicles.
Carriers may also have to perform services like address correction for residential addresses. This also adds time and administrative costs to the delivery.
Additionally, for large or bulky items that require LTL shipping, your carrier will likely use dry vans or larger trucks. These vehicles tend to be difficult to maneuver around on residential streets.
In this case, there will be two separate fees invoiced to you: A residential pickup charge and a residential delivery charge. This delivery fees can fluctuate depending on which freight carrier you work with. Therefore, it's important to know this information beforehand via the Bill of Lading used at pickup.
What about commercial deliveries?
On the other hand, commercial addresses are a carrier's dream.
Commercial addresses are generally in high-density areas. This allows a logistics provider to bundle many deliveries in a small geographic area.
Carriers may even be able to deliver multiple packages to the same address. And if not, they are probably at least delivering to other businesses nearby.
It's this "delivery density" drives carrier costs down.
There's also usually someone available to receive or sign for the package when delivering commercial. Carriers likely can deliver on the first attempt and won't have to return the package to a hub.
Can you avoid residential delivery fees?
As an eCommerce merchant, you are likely paying a residential surcharge every time your customer has a shipment delivered to their residence.
Here are a few ways you can avoid this:
Integrate a way for customers to pick up their packages. Retailers that participate in the FedEx Hold at Location program give their customers access to conveniently located and secure pickup locations like grocery stores. They also often offer later pickup hours and can help you avoid paying or passing along the residential surcharge to your customers.
Incentivize the customer to enter a business address. Offer your customers a discount or faster shipping if they do so.
Ask the carrier to waive the fee during your annual negotiation. Go in armed with your shipping costs. If you are a loyal customer who uses one carrier for all your small package deliveries, they may waive this fee in order to retain your business.
Work with a technology partner that can confirm a customer's address type. Shipping software like ShipperHQ can make sure you get charged the correct last mile fees by automatically determining whether a customer's address is residential or commercial before an order goes out for delivery.
For Further Reading
ShipperHQ can help you build a shipping strategy that aligns with your business goals, whether its to increase conversions, break even on shipping or generate a profit from it.
By using our Address Validation feature, you can save thousands of dollars a year by double checking a customer's address type. In fact, one of our customers saved over 40K after enabling this feature on their website.
Don't lose out on potential savings. Start improving your shipping margins and sign up for a free 30 day trial of ShipperHQ today.