Welcome to the Family: Deliv Joins the ShipperHQ Marketplace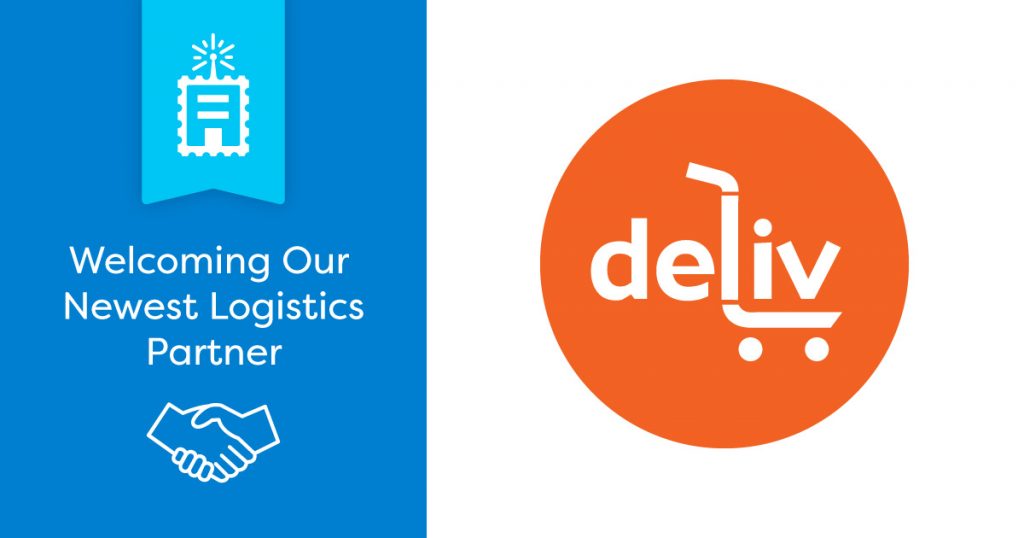 We're thrilled to welcome a new specialized carrier to the ShipperHQ Marketplace: Deliv!
Through our Marketplace integration with Deliv, merchants get access to a logistics category we've never offered before: same day delivery.
Deliv
As we've all heard before, customer expectations keep rising in both B2B and B2C eCommerce. In fact, a study by GoPeople found that 51% of retailers are already offering same-day delivery, and 65% are planning to offer it in the next two years. When you think about it, that's quite a big chunk of change being spent on fast and convenient delivery.

This is what makes our partnership with last mile delivery solution Deliv absolutely kismet. Deliv makes moving packages across town easier than ever. With Deliv and ShipperHQ together, merchants can offer a shipping option more and more customers expect at checkout: same day delivery.

Revolutionizing how online and in-store customers get their goods, Deliv is designed to make same day delivery affordable, predictable and flexible for retailers of all sizes.
Deliv offers:
Same day delivery services within 25 miles of 35 major markets
Transparent and affordable pricing, with no set up fees or minimum package volume
Real-time, mile-by-mile GPS tracking of in-progress orders
Hand selected and screened couriers available 7 days a week / 362 a year
With Deliv's last mile delivery service, ShipperHQ merchants can provide customers with more choice and convenience, while simultaneously increasing sales and reducing cart abandonment at checkout.
And with rates and restrictions already taken care of, setup in ShipperHQ is quick and easy to handle.
Start enhancing your delivery options and customer experience with Deliv – now available in the ShipperHQ Marketplace for all supported platforms.

With the ShipperHQ Marketplace, it's easy for merchants to manage already established relationships with preferred providers, find the perfect carrier for new markets, and provide additional options to customers.
We are always on the lookout for quality partners to expand the logistics services offering for our merchants. For more information, check out our recent blog on the ShipperHQ Marketplace.