If you need some new brands to support, here are a few solid choices that are stepping up. Take a look at these retail brands helping with donations, discounts and supplies.
Allbirds
Allbirds manufactures comfortable shoes made from premium, natural materials. In March, they have already donated over $500,000 worth of shoes to medical workers responding to COVID-19. And, the company continues to donate through its current buy one give one program.
Corkcicle
Another retail brand helping out is Corkcicle. They sell fun and stylish, insulated bottles, tumblers, cups, and more, plus barware and all kinds of accessories.
While you can purchase directly from Corkcicle online, the company also stocks their products in local retail businesses around the country. I myself first discovered the brand at a favorite local clothing/gift shop in Austin (and I thoroughly enjoy using my 25oz canteen all the time for pool days).
Wanting to support these local shops, Corkcicle is giving every online buyer the opportunity to select the retailer nearest them. That way, the store will be credited and compensated for their online purchase.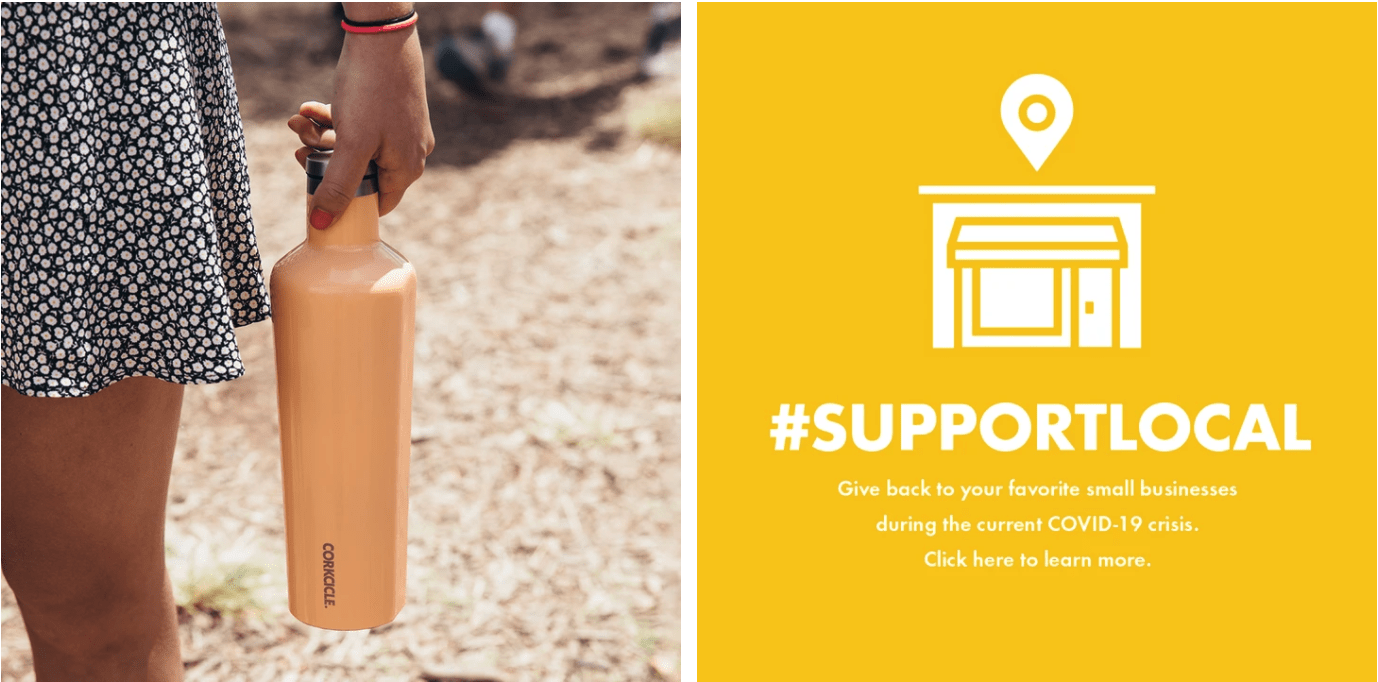 Rogue Fitness
Our next brand, gym equipment giant Rogue Fitness, does not mess around. They saw an increase in unemployment and shortage of medical supplies and decided to take on both issues. Since 3/20, Rogue has increased their labor force (and pay), to produce face shields, respirators. And as I type this, over 4900 face masks.
Berlin Packaging
ShipperHQ customer and packaging supplier Berlin Packaging is a great example of how companies can creatively help out, even if a large monetary donation isn't in the budget.
For example, they have leveraged their diverse catalog of products to help hand sanitizer production however they can. This includes donating promotional sample bottles to front line workers and offering discounted packaging for distilleries pivoting to make hand sanitizer. On top of this, they have also provided labor to assemble COVID-19 testing kits.
Tito's Vodka
And speaking of, local Austin favorite Tito's Vodka is one of the many distilleries joining in the hand sanitizer production.
You may have seen their marketing department replying to a slew of social media posts at the beginning of March from users creating their own Tito's and aloe vera hand sanitizer (which, by the way, doesn't work. Tito's vodka is the right proof for drinking, not virus-killing). Maybe that contributed to their decision to make legitimate hand sanitizer?
On top of that, Tito's is donating $1 million to organizations providing immediate assistance for service industry workers, and setting aside another $1 million for future COVID-19 related needs.
Froggy's Fog
One more hand sanitizer highlight for you, and this one is also a ShipperHQ customer.
Froggy's Fog typically sells fluid effects, like fog and bubbles, for concerts and other live events. As of 3/27, they have halted production on all of their regular products in order to produce as much Froggy Simply Sanitizer as they can.
While the company wants to provide their local community and online buyers with sanitization, they are limiting personal sales in order to prioritize essential and frontline workers.
Aviation Gin
If you are stocking up for a long quarantine, consider buying a bottle of Aviation Gin. Owner Ryan Reynolds (yes, that Ryan Reynolds), announced they will be donating 30% of every bottle sold by May 1st to support bartenders that are out of work due to current health concerns.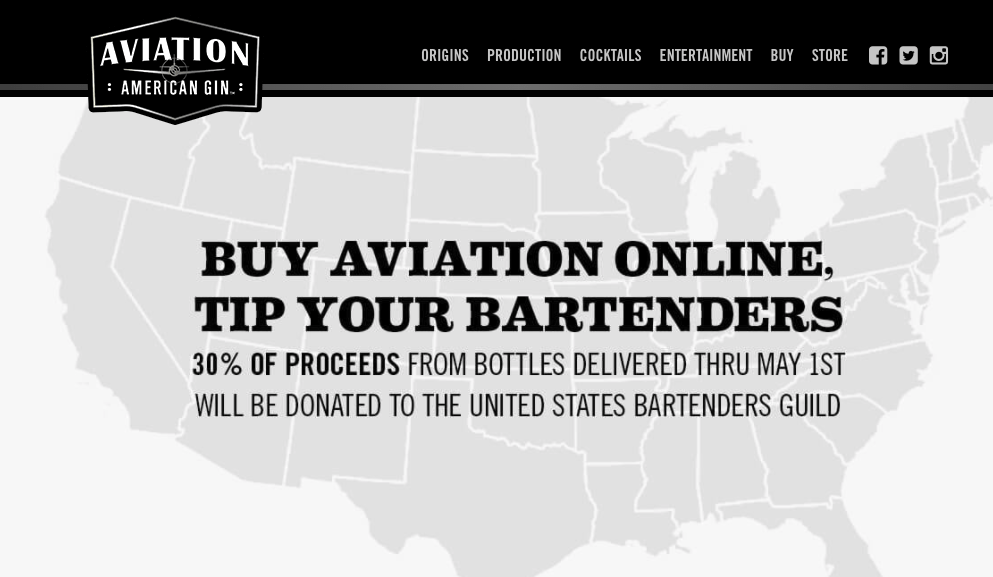 Are you or any other retail brands helping out that you know of? Let us know and we'll share it out on social media!
Tecovas
Handmade cowboy boot retailer (and ShipperHQ customer!) Tecovas decided to donate all proceeds from the sales of their bandanas to Direct Relief. Since making that move, Tecovas has completely sold out of bandanas and donated over $40,000 to provide PPE for frontline workers.