If you're not one of the 51% of retailers already offering same-day delivery, or you want to smooth out your current operations, here's how FedEx SameDay® City and ShipperHQ can get you up to speed.
For many eCommerce businesses, regardless of their size, offering up ample delivery options at checkout is a clear way to stand out in today's current climate. It's about more than just providing choice, though.
On your checkout page, your customers expect to see fair shipping prices. And reassurance that what they ordered will get to them quickly, even as the uncertainty of COVID-19 continues.
Same-day delivery is one of the shipping options your customers crave most.
In fact, 56% of online consumers between the ages of 18-34 expect you to have same-day delivery already. Even though, only 51% of retailers actually do.
While the benefits of same-day delivery seem straightforward from a customer's perspective – they get their items almost immediately – it's more than just that. For orders that are time-sensitive like a birthday cake, or urgent like medication, same-day delivery offers dependability and security on top of convenience.
Despite same-day delivery providing a customer experience unlike any other, many businesses are still wary to dive into the logistics of it all. If all aspects are managed in-house, it can take away staff from other business activities.
Same-day delivery can seem unpredictable, time-consuming and costly. But it doesn't have to be this way. Getting same-day delivery up and running, both at checkout and in your operations is viable through ShipperHQ's integration with FedEx SameDay® City services.
Announcing ShipperHQ's integration with FedEx SameDay® City, reliable delivery for customers that need their shipment immediately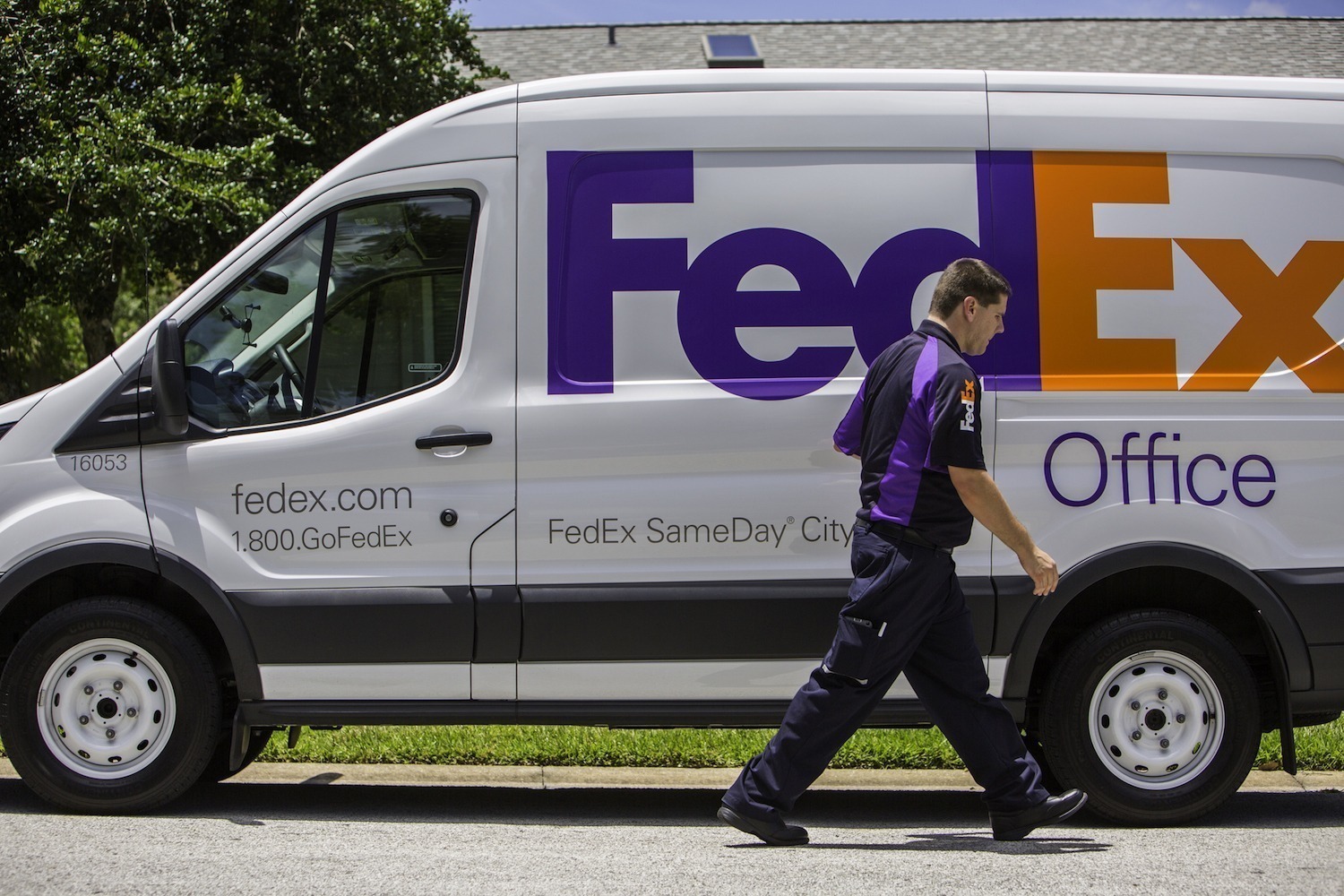 We're excited to announce that ShipperHQ is now fully integrated with FedEx SameDay City. Through this partnership, you can offer your customers a dependable and fast delivery option at checkout for those that need their shipments within hours of purchase. By using FedEx SameDay City as an extension of your business, you can also reassure customers that their packages will get to them safely and in a timely manner.
If you're not one of the 51% of retailers already offering same-day delivery, or you want to smooth out your current operations, here's how FedEx SameDay City and ShipperHQ can get you up to speed.
What are the benefits of adding FedEx SameDay City and ShipperHQ to your checkout?
Fits your customer's busy schedule
FedEx short- and long-distance same-day service is available in 34 major U.S. cities, giving your customers the option to choose a delivery window that works best for them. As your business grows and shipping needs fluctuate, you can continue to offer reliable door-to-door delivery as soon as possible.
Streamlines business operations
With FedEx SameDay City, you can expedite and simplify your shipping processes by working with a trusted brand instead of handling same-day delivery yourself. Plus, instantly access rates and manage shipments online any time of day.
Provides total visibility and security
Through sophisticated GPS technology from FedEx, you can track packages efficiently. Plus, send delivery updates and provide peace of mind to customers every step of the way. You can also provide extra security by automatically verifying photo ID for shipments that require proof of signature and/or age requirements.
Seamless integration on your website
ShipperHQ's integration with FedEx SameDay City is easy to install and set up in a matter of minutes. All you need are your FedEx SameDay City credentials and you can start offering same-day delivery at checkout right away.
What industries benefit most from same-day delivery?
ShipperHQ's integration with FedEx SameDay City is equipped to service merchants of any size and industry. But especially those that sell anything considered time-sensitive or urgent where fast delivery is more important than ever.

These industries include:
Retail ecommerce
Pharmaceuticals
Automotive / Industrial
Meal prep
Perishable goods and flowers
Medical equipment and devices
Business and office supplies
Electronics for purchase or repair
High-value consumer goods
How do FedEx SameDay City and ShipperHQ work together?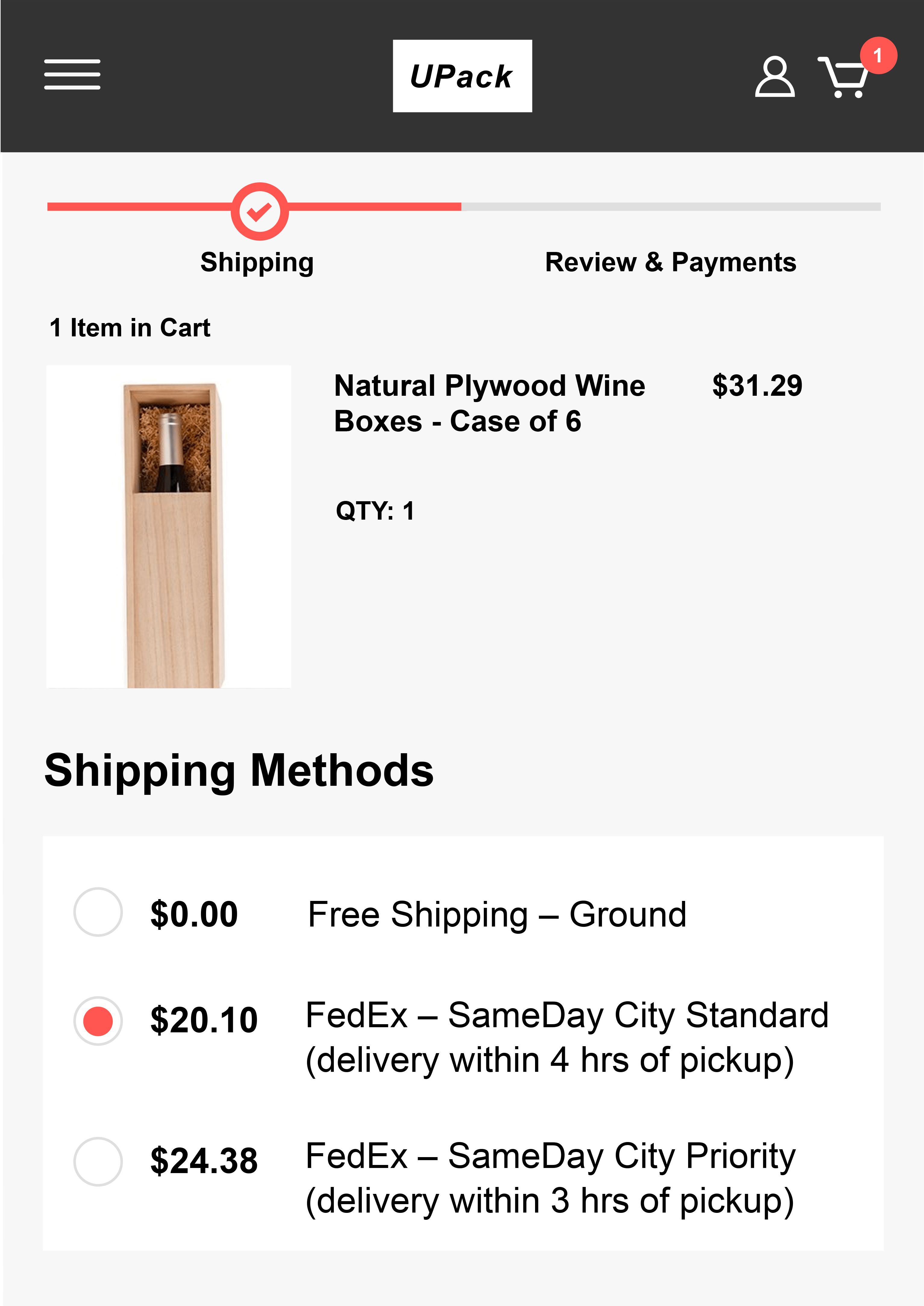 ShipperHQ is a shipping software that allows merchants to manage and optimize their checkout experience. You get complete control over how shipping rates are calculated. And the specific methods you offer customers online for any given scenario.
In ShipperHQ, you can connect live rate carriers such as FedEx directly into your website. After signing up for a ShipperHQ account, you input the credentials you've collected from FedEx into our dashboard to connect this carrier officially.
From there, options such as FedEx SameDay City can be added to your checkout page. Plus, you can customize this option even further, such as limiting it to certain products or cities of your choice.
Who has access to FedEx SameDay City?
Merchants selling on BigCommerce, Shopify, Magento 1, Magento 2, WooCommerce, and Zoey that ship small packages with FedEx can easily set up and integrate with FedEx SameDay City within ShipperHQ.
Retailers already using ShipperHQ can follow these setup instructions for step-by-step guidance on how to configure FedEx SameDay City at checkout, including what FedEx credentials you need to validate your account.
Have questions? Our sales team is here to help.
FedEx SameDay City is a great option to have at checkout, whether your shipping needs are simple or complex. We can walk you through this integration or show you more of what's under the hood in ShipperHQ.