Despite a year of exceptions, holiday shoppers are wanting the same high-quality service from you as always. With challenges – including "Shipageddon" – looming, it's more important than ever for retailers to get ahead of issues and deliver top-notch experiences. Here's what you can do to meet customer expectations.
Holiday shipping in 2020 is predicted to reach a fever pitch in the coming weeks. With online shopping – and spending – up 32% year over year, retailers are eagerly leaning into this high demand. Though shipping capacity is expected to surpass 100% for much of the holiday season, most customers are unlikely to accept this factor as an excuse for missing or delayed shipments. So while customers are readily placing orders from the safety of home, the pressure is on for retailers to adhere to buyer demands.
What Customers Are Planning
In 2020, many shoppers plan to spend more on holiday buying than in years past.
31% say they'll spend more on holiday shopping in 2020
20% say they'll spend more on online purchases specifically
Retailers aren't the only ones concerned with capacity crunches and inventory shortages.
57% say they'll buy gifts earlier this year because of stock or shipping concerns
75% of millennials say they'll shop earlier than they have previously
What Customers Are Doing in 2020
The shopping habits consumers have adopted throughout 2020 can shed light on what to expect as the holiday season approaches.
55% of shoppers have selected overnight shipping at least once in 2020

68% of millennials have selected it at least once so far this year
22% of shoppers have selected it 3 or more times in 2020


83% of shoppers have had their deliveries arrive "usually" or "always" on time in 2020

Only 14% have had deliveries "usually" delayed
Just 2% say their deliveries have "always" been delayed


75% of shoppers expect free shipping to be an option every time

91% of shoppers will try to reach a free shipping threshold if it's offered

What Retailers Can Do to Keep Up With Expectations
Make Shipping a Priority
Customers plan to spend more, and are doing their part to mitigate delays. If you want to stand out as the retailer, focus on providing high-quality, reliable shipping options.

Offer free shipping where it's realistic, and don't shy away from setting up shipping thresholds (free shipping on orders over $50) to drive sales.
Mitigate Delays
There's not much you can do about carrier capacity, but there's plenty to be done on your end to make the process easier on your customers.

Set up shipping cutoff dates, offer early-bird specials, and provide curbside pickup or alternate pickup to make the shipping process as smooth as possible.
Overcommunicate
Customers are more likely to be understanding about any delays if you're upfront and honest with them.

Start by providing delivery dates (and time slots), showing clear stock level information, communicating blackout dates, and offering full tracking on every shipment.
Here's what are expert web design partner, American Eagle, recommends you focus on during the holidays:
To succeed with customer approval this holiday season, it is more important than ever that retailers clearly communicate what exactly is in stock, while being completely transparent with messaging on expectations. Another way to succeed is to ensure that your visibility to the customer is at the forefront through SEO, digital marketing, targeting, local partnerships, and supporting local businesses to name a few."

Tim Ahlenius, Vice President of Strategic Initiatives at Americaneagle.com
Holiday Shopping Is In Full Swing
Ready or not, the 2020 holiday season is upon us, and your customers are eager to get buying. Set them – and yourself – up for success this season by making shipping a priority, not an afterthought.
Find more consumer insights and actionable retailer tips in our full 2020 Holiday Report.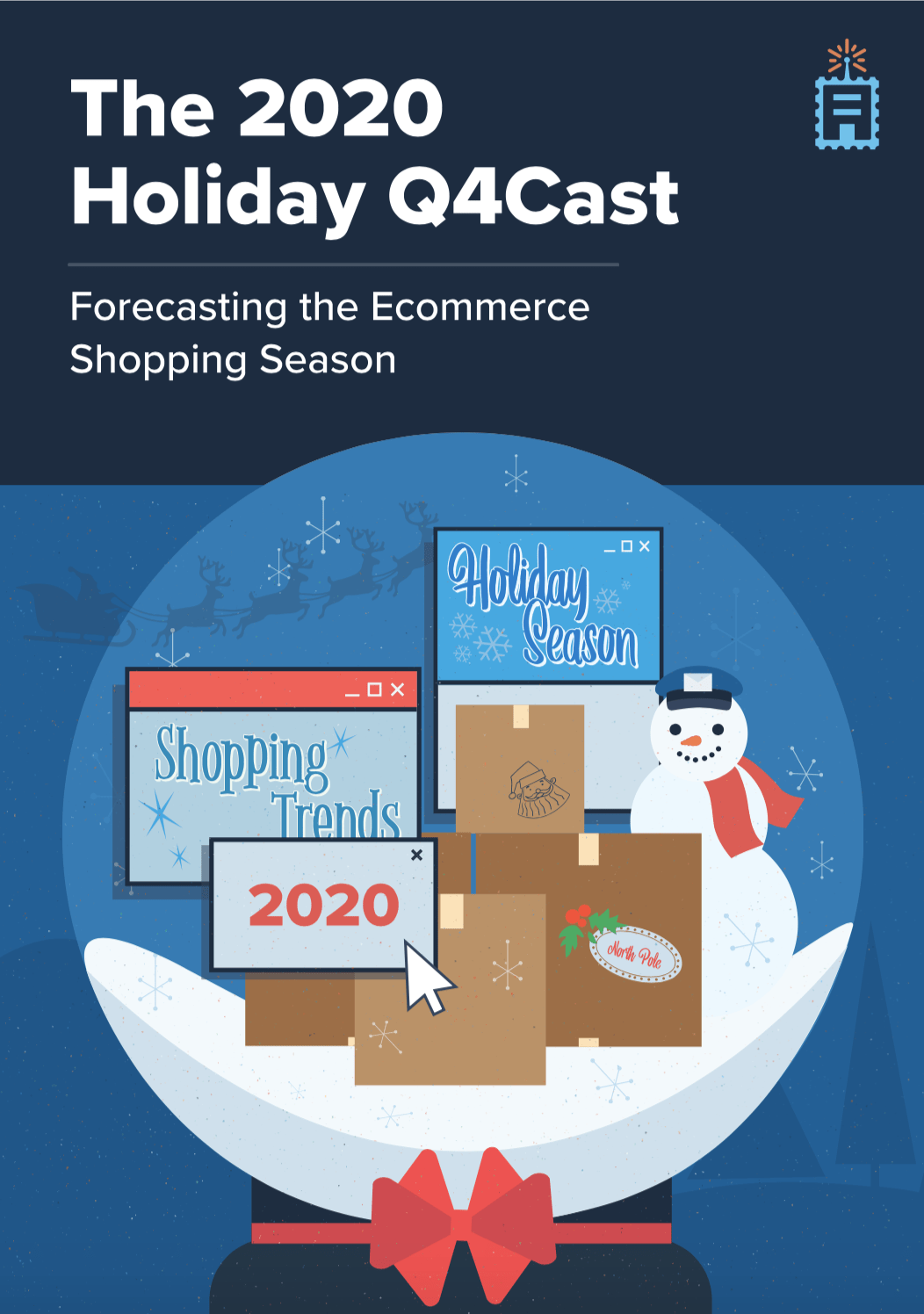 It's no secret that 2020 has brought upon a new era for online shopping.
But will the last few months of enthusiastic spending have a significant impact on holiday sales this year?
We decided to find out and surveyed 1,500+ consumers about their online buying behavior, expectations, and sentiments for the 2020 holiday shopping season. Armed with these stats and retailer tips, you can pivot and plan your ecommerce holiday strategy accordingly.