"Unprecedented times" have become the new normal, and everyday headlines about the economy can be intimidating. With all of the economic uncertainty of the post-pandemic world, supply chain disruptions, rising costs, threats of recession and deflating consumer confidence, retailers are looking for ways to cut costs and protect their employees, businesses, and bottom line. Amidst these uncertainties, the important question remains…
"What does this mean for my online sales?"
It can be difficult to know what to save and where to invest when the pressure is high. There may not be one clear answer, but there's plenty of low hanging fruit when it comes to shipping that can help you protect your margins and stay competitive in this rapidly changing landscape.
There is a common misconception that shipping is about labels and logistics, but in reality its impact starts in the cart. Customers evaluate purchases based on what they know about shipping, before they commit to buy. Investment in the shipping experience at checkout can help increase trust and loyalty, and shape demand.
Five ways to increase sales and protect your margins by customizing your shipping:
1. Delivery date is conversion bait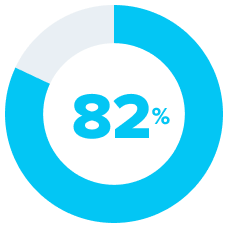 82% of shoppers prefer retailers who show delivery dates at checkout 1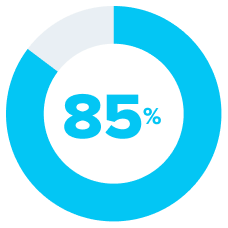 85% of consumers want full visibility into shipping timelines before making any online purchase 2
Amazon has set the standard on what customers expect at checkout, customers want to know when their deliveries will arrive. If you don't provide accurate delivery information at checkout, you are leaving money on the table by encouraging your customers to "shop around" for better options. Not to mention, the time lost responding to customer inquiries on when they can expect to see their order arrive. All of these factors sway purchases and have the potential to increase your bottom line.
Once we installed ShipperHQ, customer service tickets concerning delivery dates were reduced by 100%. Our customers no longer have a guessing game as to when an order is going to be delivered.

Jason Nista, CEO of Clean Eatz Kitchen
2. Free Shipping isn't the only way to a shoppers cart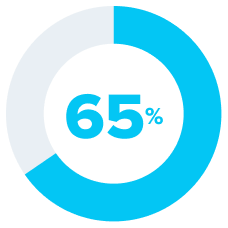 65% of consumers are willing to pay more for faster deliveries. 3
Today's shoppers want instant gratification — and most are willing to pay more for it. Consider incentivizing faster shipping over free shipping by adding three-day, two-day or next-day shipping options. With the holidays coming right up, faster delivery options will be a key decision-making factor in online shopping, even at a greater cost.
3. Don't leave cash in the cart, offer pickup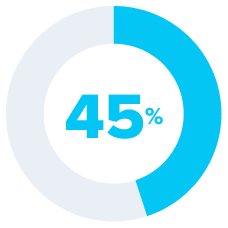 45% of shoppers prefer to pick up packages rather than wait for them to ship 4
With ShipperHQ you can utilize convenient and customized in-store pickup options, UPS Access Points or FedEx Hold at Location deliveries to waive or reduce shipping fees. If possible, offering local pickup to customers near your warehouse or retail locations can be a great way to add a free option at checkout and make it easier for customers to get their orders faster.
We have a lot of local DIY makers we work with and being able to add free local pickup was a great way to offer a benefit to local customers who no longer have to call us to place an order and avoid shipping and it saves us time.

Allie McLean, Hairpinlegs.com
4. Protect margins with Dimensional Shipping
Before ShipperHQ, Moxi Skates was regularly undercharging customers by 50%, getting stuck paying the other half of shipping costs.
We would have rates that would be drastically incorrect, upward and downward – so we would be taking the loss on shipping… Rate accuracy is the thing I love about ShipperHQ.

Brian Andrews, Ecommerce Manager at Moxi Skates
ShipperHQ's best fit packing algorithm will take into account the physical dimensions and weight of your products and determine how to pack items in the cart as precisely as possible, earning you more accurate rates, no matter what's in the cart. This makes it possible to avoid underquoting on shipping and having to pay the difference, or overcharging with higher shipping rates less likely to convert.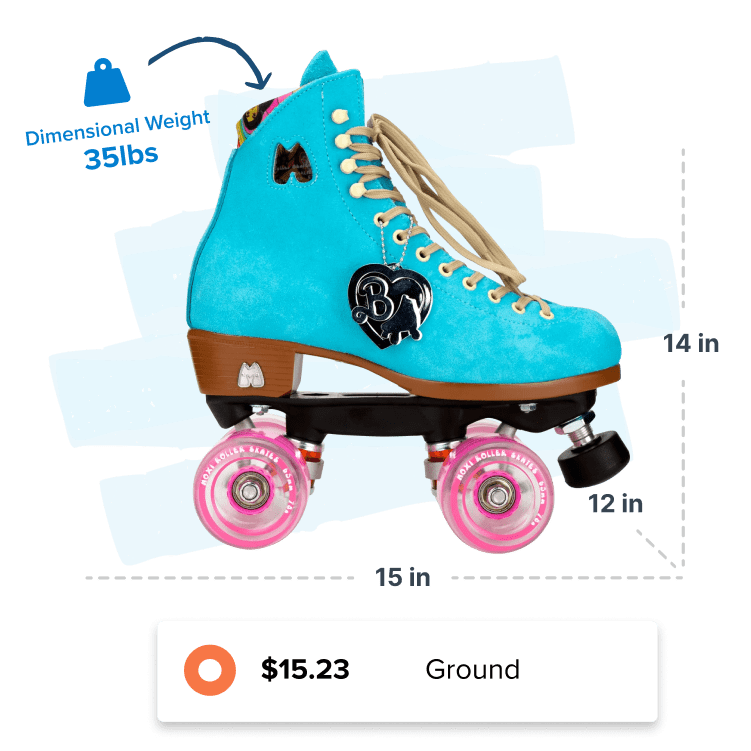 5. Cut costs with Address Validation
Did you know that residential delivery surcharges can run between $4 – $5 per delivery and UPS and FedEx both charge $10.00 for each corrected address shipped by ground and $11.00 per package shipped via air? If you are shipping to both businesses and residential customers, knowing the right address type can ensure rate accuracy and help avoid surcharges. But validating every address for every order can be time-consuming and tedious.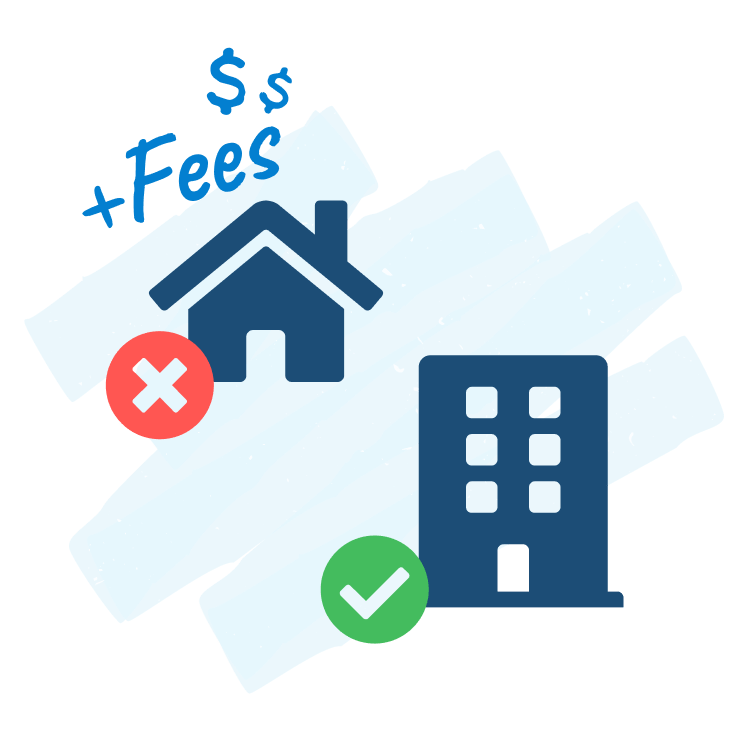 We spent some time doing manual address validation before, but knew a third-party app like ShipperHQ could do it a lot better than us and give us valuable ROI.

Noah Solomon, Digital Director at Tecovas
Our customer Tecovas used to manually validate addresses — taking up valuable time and energy. By using ShipperHQ, address type validation happens instantly, saving money on surprise last minute fees and time on manual validation. It was a win-win for them, and it can be for you too!
Cost and speed of shipping are non-negotiable for online shoppers.
Shipping matters.
It will make or break sales and tip conversions at checkout. With ShipperHQ you have an opportunity to offer shipping options that meet consumer expectations, and save you money.
Investing in checkout success can bring the savings and sales you need to protect your bottom line in the short run, and scale your business in the long run.
We are here to help you grow and find opportunities to meet these coming challenges with confidence.  Sign up for a 15-day free trial to experience the benefits yourself or…
---