Exploring the Ecommerce Partner Ecosystem
I wanted to share my first experience at Meet Magento UK as someone who recently transitioned into the dynamic world of ecommerce. This was a fantastic opportunity for a partnership marketer like me, to delve into the ecommerce industry and experience the partner ecosystem firsthand. As a newcomer to the community, I was delighted to see how friendly and approachable everyone was. Meet Magento UK left me with valuable insights that might inspire those who have been interested in attending one of these events to go for it!
The Power of Partnerships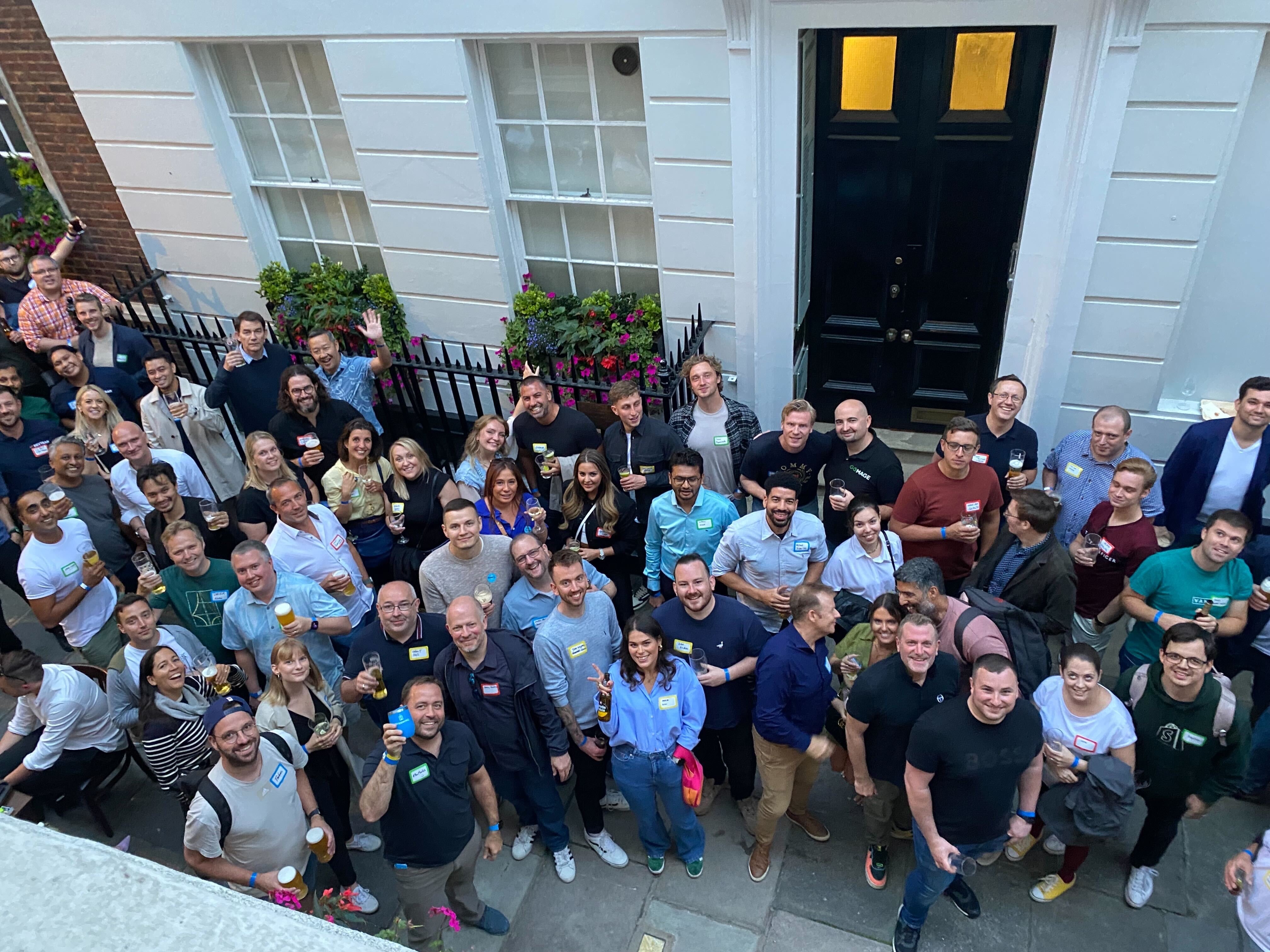 The message at Meet Magento was loud and clear – partnerships are the fuel that drives ecommerce. The value of networking in the ecommerce ecosystem cannot be overstated. Ecommerce merchants, solution providers, and tech experts alike emphasized the significance of collaboration in shaping the future of online businesses. Not only was there a huge emphasis on partnerships during the actual conference, it was amazing to see how these partnerships translated to real life relationships while attending the ShipperHQ kickoff and after parties. There were so many opportunities throughout the week to network with experts and learn from people I wouldn't have the chance to meet outside of the conference.
Learning expert thought leaders
The conference featured industry pioneers and thought leaders, sharing their success stories and lessons learned along the way. Their valuable experiences not only provided inspiration but also offered practical strategies for tackling common challenges in the ecommerce world. Hearing firsthand accounts of businesses thriving through strategic partnerships further reinforced the vital role that alliances play in the growth of ecommerce ventures.
Navigating the Intricacies of Ecommerce
Meet Magento UK proved to be an eye-opener in navigating the complexities of the ecommerce realm. Workshops and presentations shed light on various aspects, such as integration challenges, scalability, and the ever-changing customer expectations. As a partnerships marketer, understanding these intricacies was crucial, as it enabled me to identify the right partners for different business needs and provided insights into building sustainable and fruitful collaborations.
Meet Magento Takeaways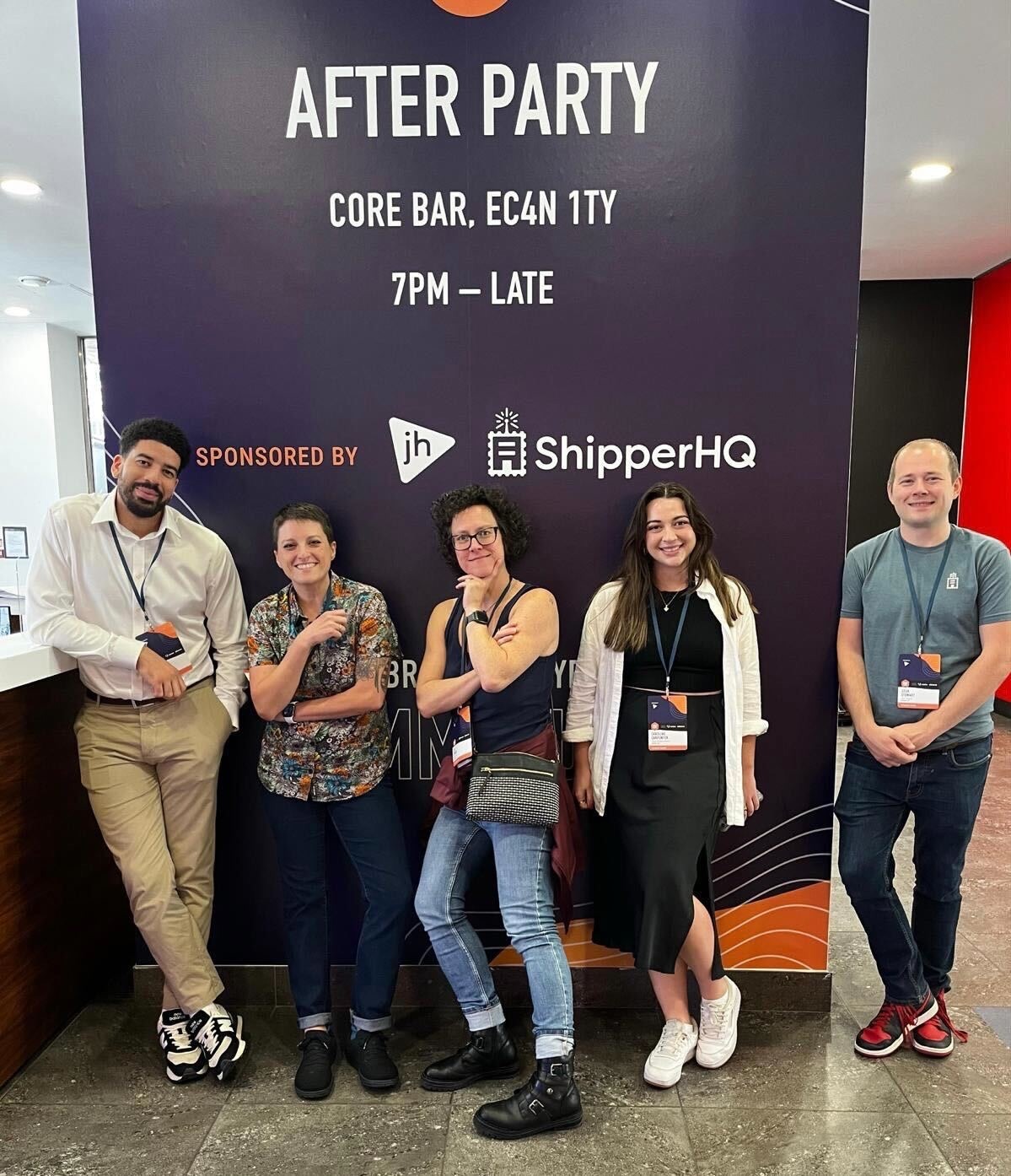 My first Meet Magento UK conference exceeded all expectations and taught me so much about the ecommerce space. My learnings emphasized the critical role played by partnerships in fostering growth, innovation, and success in the ever-evolving ecommerce industry. Armed with newfound insights, I look forward to applying these learnings in my professional journey, contributing to the growth of the ecommerce ecosystem, and staying ahead in this dynamic and exciting digital world.
For those seeking to navigate the intricacies of ecommerce and harness the power of partnerships, I wholeheartedly recommend attending upcoming Meet Magento events. Meet Magento Singapore is right around the corner on August 17th and our CEO/Founder Jo Baker will be giving a much anticipated talk! The experience promises to be both enlightening and professionally rewarding, offering a deeper appreciation for the ever-evolving ecommerce landscape.