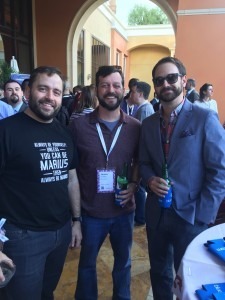 Blue Acorn is a commerce agency that maximizes online revenue for B2C and B2B brands. Their team develops and optimizes ecommerce sites with solutions tailored to deliver results that matter most to your organization. Whether you need radical change or incremental improvements, their integrated team of designers, developers and optimizers work together to deliver engaging shopping experiences for your customers and efficient processes for you.
Blue Acorn has been a part of the Magento community almost since its inception. Around the same time Kevin Eichelberger was laying the foundation for what would become Blue Acorn, he heard about a new project called Magento. They've been an official Magento partner since 2009, and since then have won awards for partner of the Year, Best Web Design, Most innovative Site of the Year, and spirit of Excellence.
This is the team's fifth year attending and sponsoring PreImagine. They even helped organize the first PreImagine back in 2013 and their founder, Kevin, was actually the first person to ever use the hashtag #PreImagine in a tweet.
We interviewed Bethany Kelley, PR & Communications Manager, to get insight on the Blue Acorn experience at PreImagine and what they look forward to most this year:
What is your favorite memory from past PreImagines?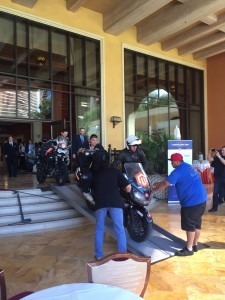 The Road to Imagine in 2016 was a highlight! A group of Magento community members rode motorcycles to Imagine, and they drove all the way in to the poolside terrace at the Wynn.
In 2014, when PreImagine and Imagine were held at the Hard Rock, there were exceptionally delicious soft pretzels with cheese dip.
What are you looking forward to most this year?
PreImagine comes but once a year. We're ready to soak up the sunshine, reconnect with old friends, and enjoy a poolside cocktail or two.
What would you list as the biggest benefit of attending PreImagine?
You'll be able to scoop up some awesome swag from sponsors. Keep an eye out for Blue Acorn's koozies and squish squirrels.
Do you have any advice for first time attendees?
Don't forget your sunglasses! PreImagine is always held poolside at the Wynn, it's beautiful and bright.