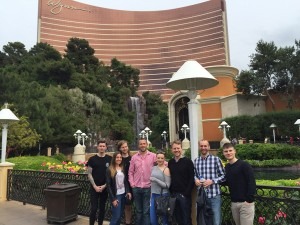 Gene Commerce was built with the intention of not being "just another digital agency." Gene is an SI that helps brands achieve online success using the Magento Enterprise Platform. They place great emphasis on the importance of putting their hearts and souls into everything they do. This results in a team who are passionate and ambitious about what they do. This extends over to their clients and has helped them to develop a number of software products for Magento.
Gene has been apart of the Magento community since the company was formed in 2013 and is a UK-based Magento Professional Solutions Partner. Gene is the team behind the Braintree and Apple Pay extensions which are launching on Magento 2 this week. Their team proudly created and developed BlueFootCMS, acquired by Magento last year to help power the CMS capability on Magento 2.
Although The Gene Team is joining us for the first time as a PreImagine sponsor this year, they are not new to the scene. They have attended PreImagine the last two years and have had some great experiences along the way.
We interviewed Matt Parkinson, Managing Direct of Gene Commerce, to get insight on the Gene experience at PreImagine and what they look forward to most this year: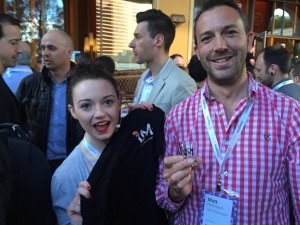 Why did Gene decide to sponsor PreImagine this year?
As we've attended for the last 2 years we felt it was only right we contributed – there are also 8 of us attending so we wanted to pay our way and ensure as many as possible could also attend.
How would you describe your past PreImagine experiences?
As a guest it is one of the highlights of the week, catching up with everyone before the busy 3 days start, a great venue and everyone seems to be there.
What is your favorite memory from past PreImagines?
Convincing my wife on FaceTime that the Magento tattoo I was having done was permanent.
What are you looking forward to most this year?
The key note speeches [at Magento Imagine] have to be up there plus winning back all the money I lost last year on the tables.
What would you list as the biggest benefit of attending PreImagine?
Apart from catching up with many friends it is a great opportunity to meet and talk to new community members.
Do you have any advice for first time attendees?
Get there early and talk to as many people as you can.