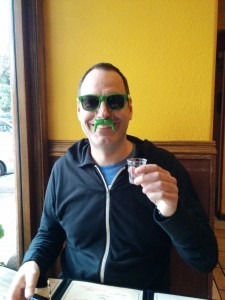 Vantage Analytics is a powerful advertising and analytics platform for ecommerce retailers and brands of all sizes looking to analyze and grow its ecommerce business. Their team has worked with thousands of brands and retailers in over 124 countries. The Vantage platform automatically analyzes ecommerce data, generates insight and builds sophisticated ad campaigns that test hundreds of versions of ads to zero in on the most effective creative and copy.
Vantage has been apart of the Magento community for four years and has had the opportunity to attend and sponsor PreImagine for the past 3 years. Aran Hamilton, President & Co-founder of Vantage, shares his favorite PreImagine memory, great advice to newbies and much more:
Why did Vantage Analytics decide to sponsor PreImagine this year?
Best place to meet some of the smartest and most fun people in ecommerce today. Plus you know – beer.
How would you describe your past PreImagine experience?
It's a great informal opportunity to hang out with industry experts (and old friends).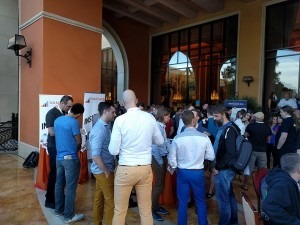 What is your favorite memory from past PreImagines?
The group photo – it's such a great tradition and nice to have something to look back at.
What are you looking forward to most this year?
We are most looking forward to networking with the Magento community to hear what they have been up to over the past year and the latest innovations they're working on.
What would you list as the biggest benefit of attending PreImagine?
You get to network and get to know some of the best and brightest members of the Magento community.
Do you have any advice for first time attendees?
Make sure you mingle! There is so much to learn from this group, and so many interesting people to meet.