Unexpected costs are never a happy site. Our partner, Bold Commerce, explain how unexpected costs, such as shipping, can lead to cart abandonment and share tips to help you combat the problem.
---
You spend hours a week on Instagram, pour all your profits back into Facebook ads, and agonize for days on making the smallest changes on your online store, all to try and get customers to your store.
But what about once they actually land on you store? With abandoned cart rates hovering around 70%, your store is literally leaving money on the table if you're not putting time into decreasing cart abandonment.
With hundreds of long, drawn out cart abandonment articles out there, we wanted to give you a quick, no nonsense guide on 3 ways you can combat cart abandonment on your store by the end of the day.
Let's get started.
Reduce unexpected costs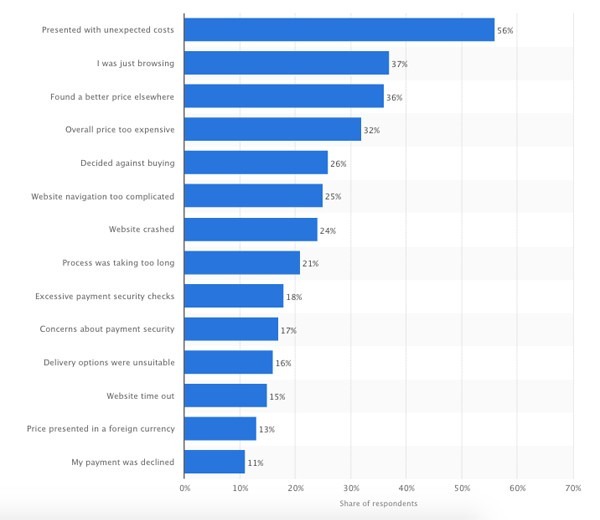 Nothing will make a customer leave the checkout page faster than seeing a total higher than they were expecting. In fact, 60% of shoppers said that being presented with unexpected costs is the reason they leave without completing their purchase.
That's over half your customers!
Here's a few ways you can cut down confusion on your site and keep customers in your check out.
Shipping
A customer should never be surprised by shipping costs. Have a section on your website clearly explaining your shipping policies and display that info on your homepage. Better yet: offer free shipping.
A Deloitte study found 69% of shoppers are more likely to shop with online retailers who offer free shipping. Take a look at this article to see if you can afford to offer free shipping on your online store, and 10 commonly-used ways to offer your customer free shipping.
If you can't afford to offer free shipping on all orders, a great way to increase sales AND reduce unexpected costs is to offer free shipping over a certain dollar amount. Think: Spend over $100 and get free shipping.
Currency Conversion
Save your customers the time and hassle of figuring out how much their order will be by displaying prices in their local currency (based on their location). I don't know about you, but if I don't know what the total of my items are, I almost never follow through with the purchase.
And I'm not the only one. 13% of online shoppers say they'll abandon their cart without paying because the price is in a foreign currency.
The good news is this is an easy fix. If your online store is on Shopify, there are tons of apps you can download that will do the conversion for you. I'm slightly biased, but my favourite one is Bold's Multi-Currency app . It lets your customers shop in any currency they like. You can use its powerful built in geo-location service to auto-select the currency, or give your customers the option to choose from a beautifully styled dropdown with flags.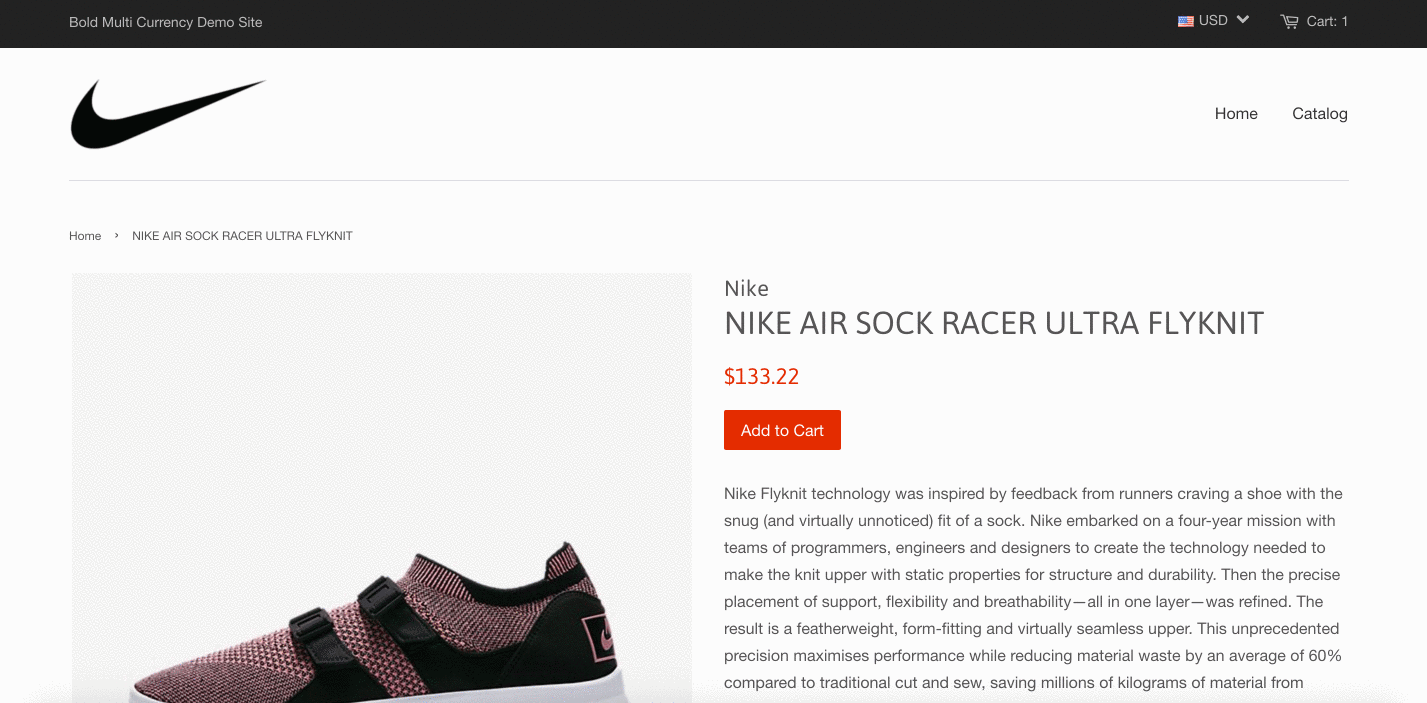 Unexpected taxes and fees
Have you ever booked a trip online? There are two ways prices are usually displayed: a total price including taxes and fees or the price before they're added on.
That might seem simplistic, but the twist comes with the fact that you almost never know which price you're seeing!
FlightHub does it right by not only posting the total price, but letting us know that's what they've done.
Make sure to clearly label on your site the total price your items on your product pages. It doesn't matter if you have additional fees, it matters if you're hiding them from your customers.
Get out there and make a change
It's one thing to read about how to reduce your abandoned cart rates on your Shopify store, and a whole other thing to actually do something about it.
I challenge you to implement at least one of the above ideas on your store by the end of the day: don't just think about it, or say you'll take a look later this week, login right now and make the change. And don't forget to let us know in the comments below when you do so we can all follow along.
---
About the Author
Melanie Fatouros-Richardson is a Content Marketer at Bold Commerce, where she helps store owners grow their businesses. Follow along to learn more about eCommerce and tips & tricks for selling online.