With the Holiday Season coming up it is important to remember the importance of creating a shipping strategy that complements your overall Holiday Sales Strategy. Our partner, Skubana, has shared valuable knowledge on Holiday sales and creating a shipping strategy.
---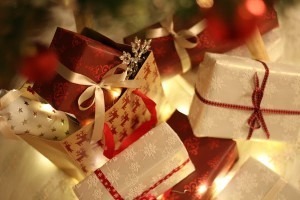 In 2016, holiday sales made up approximately 10.6% of all retail sales for the entire year, or 21% of total sales for quarter 4. Ecommerce holiday sales (especially Christmas), are rising year over year, with an increase of 17% from 2015 to 2016 (compared to a drop of 12% for brick and mortar sales for the period), and are expected to rise another 14% for the 2017 Christmas season.
Ecommerce sellers, especially those on Amazon, understand the importance of holiday sales, simply because sellers with the right products see huge increases in order volume. Many also invest heavily in creating sales and marketing campaigns designed to boost this further, even stocking additional products to meet seasonal demand. Keeping up with these increased sales means developing a fulfilment strategy and logistics solutions to ensure that customers receive their orders, you do not sell out of product, and you are able to keep your operation running smoothly.
Another consideration is that the additional expense of marketing and sales typically reduces profit per product. Even though you still see a profit, you're earning less per sale. By ensuring that customers are happy, you can generate a similar or higher value per sale by generating positive reviews and customer awareness, which will function as social proof to increase sales throughout the rest of the year.
Unfortunately, because of the nature of holiday sales, many stores are left overwhelmed with the increase in order volume, unable to keep up, and sometimes unable to ship products out on time.
By creating a strong strategy to ensure that your shipping, fulfilment, and customer service solutions will meet the increased demand, you can ensure that your store benefits from the holiday sales.
Calculating your Potential Sales
The first step to creating a quality fulfilment strategy is to determine how much you are likely to sell, what you need, and how you need to distribute it. Depending on the age and organization of your store, you can achieve this in a few ways.
For example, if you have strong records from 1 or more years previous, you can use this to calculate potential sales by tracking the previous year's percentage in sales increase with your current rate of sales growth. So, if you have an average of a 15% sales increase for the holiday period for the last 3 years running, you could use that to calculate what you are likely to sell.
If you don't have that data, are a new ecommerce store, or have introduced significantly new products, or become popular in ways that mean that previous year's data won't be applicable, you will have to use other data to predict possible sales.
For example, you can compare your current turnover rate or use industry benchmarks in combination with your current rate of sale on a per-product basis to predict how much your sales are likely to increase. Combined with increases you expect to see for campaigns, you can get a general idea of what to plan for.
Developing Solutions
Once you know how much you are likely to sell, you can create a framework to support that volume of sales. Your primary concerns are likely inventory (you cannot likely afford to sell-out of a seasonal product), labor (can your warehouse staff support the increased demand), and warehousing.
This means reviewing your current capabilities, determining if you can increase sales without adding on additional employees, and reviewing your space and storage solutions.
Determine an inventory order management system that will prevent stock-outs. You may need more inventory or you may have to order more frequently depending on your pipeline

Identify peak order times and integrate scalable order processing, either using automation or by bringing in additional employees to handle peaks.

Integrate extra quality checks for the holiday period. People who are overworked are more likely to make mistakes, and when products are gifts, returning them on time isn't always possible.

Create a system that allows you to change orders from warehouse to warehouse quickly, so that you can solve stock-outs or other logistics problems.

Use multiple shipping providers, so that you can distribute increased deliveries among them without overwhelming any
Outsourcing to Third-party Solutions
Whether you already use a third-party solution or ship everything in-house, third-party logistics (3PL) and solutions like Fulfilment by Amazon (FBA) can be extremely helpful during the holiday season. For example, Amazon accounts for about 30% of all online sales during the holiday period, having a presence on Amazon and relevant products almost guarantees you an increase in sales. Using FBA not only boosts sales further, it takes shipping and logistics out of your hands. Amazon will deliver products themselves, typically offer free 2-day shipping, and handle returns and customer service. This can be a great way to meet sales demand while reducing the load on your own warehouses and systems.
Similarly, 3PL can enable you to reduce the burden on your warehouses while speeding up shipping and delivery. Many third-party logistics companies are international, have warehouses around the country, and can offer a variety of packaging solutions – which means faster and cheaper fulfilment.
In both cases, the only possible concerns for using either solution is increased costs (slightly in the case of 3PL), lack of control over the shipping process (but handled by professionals), and splitting your inventory. For these reasons, you should review your options and your existing relationships, as well as your potential sales to determine if either or both are an option for you.
Boosting Customer Satisfaction
Making your customers as happy as possible ensures that you derive real value from each sale. By boosting customer satisfaction, you will increase positive reviews and word of mouth across the web, which will boost your sales for the rest of the year.
For example, if you choose to adopt 3PL you can likely easily include a printed return label with every product. Customers can use it for free return shipping on products, and it won't be charged to your account until sales are made.
You can also take steps to work with customer service so that you prioritize customer satisfaction over immediate profit. This means increasing your number of service representatives so that you can respond quickly to all inquiries, managing the quality of responses, sometimes accepting returns for no reason, offering expedited shipping free of charge and replacing items quickly when you have made a mistake, and so on.
Because many holiday shoppers are looking for gifts, they need them by Christmas (not always the case as many shoppers are just taking advantage of sales) – so taking steps to expedite any returns and replacement products to make that happen will greatly increase customer satisfaction.
Finally, it is crucial that you have a strong internal management system to ensure that your inventory management, quality control, and customer service are on track and running smoothly.
Preparing a strong fulfilment strategy for the holidays will ensure that you can meet demand, keep customers happy, and make the most of the holiday sales.
---
About the Author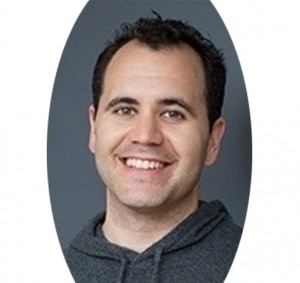 Chad Rubin took his family vacuum business online and built his own direct to consumer ecommerce business called Crucial Vacuum. He grew it from 0 to a $20 million dollar valuation in just 7 years. He happens to be a top 250 Amazon seller. He co-founded Skubana with DJ Kunovac and built one of ecommerce's hottest operational softwares.