What's New:
Updated Calendar design compliments the standard Magento 2 checkout
Pickup Locations now features location details, such as hours and phone number with an optional map view
New Look Comparison Using Calendar Only
---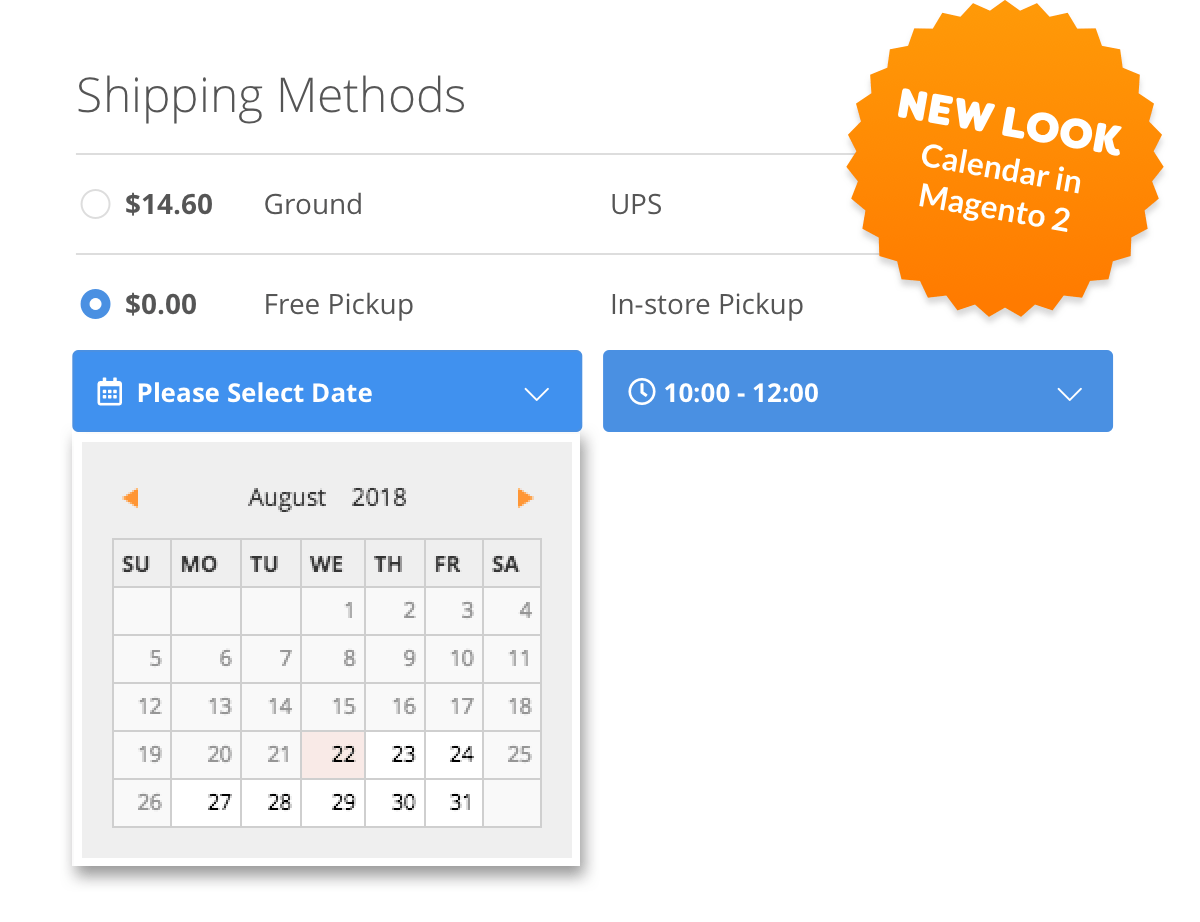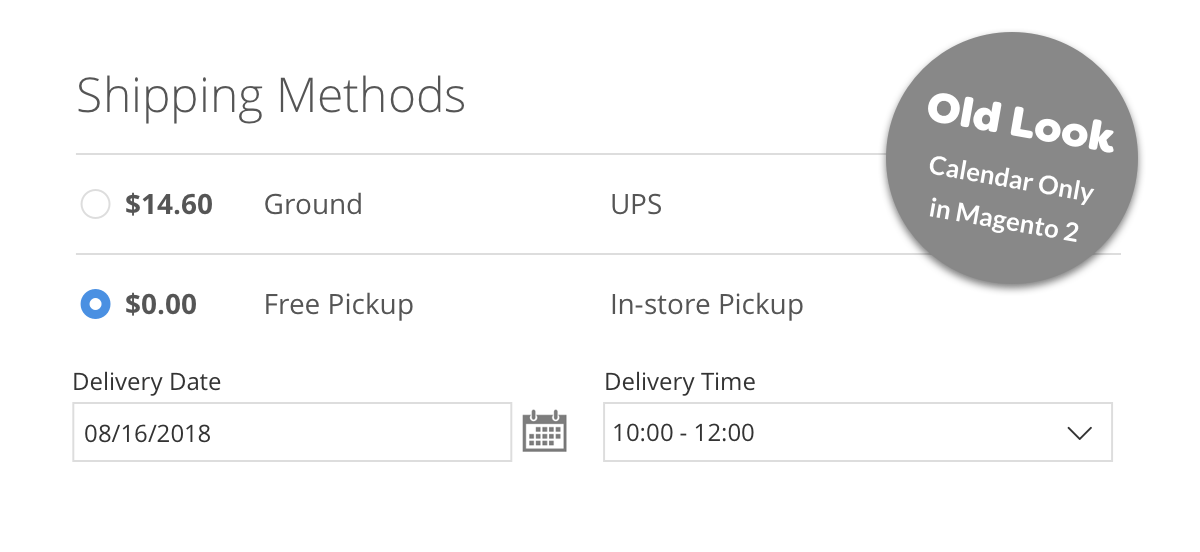 New Look Comparison Using Calendar & Pickup
---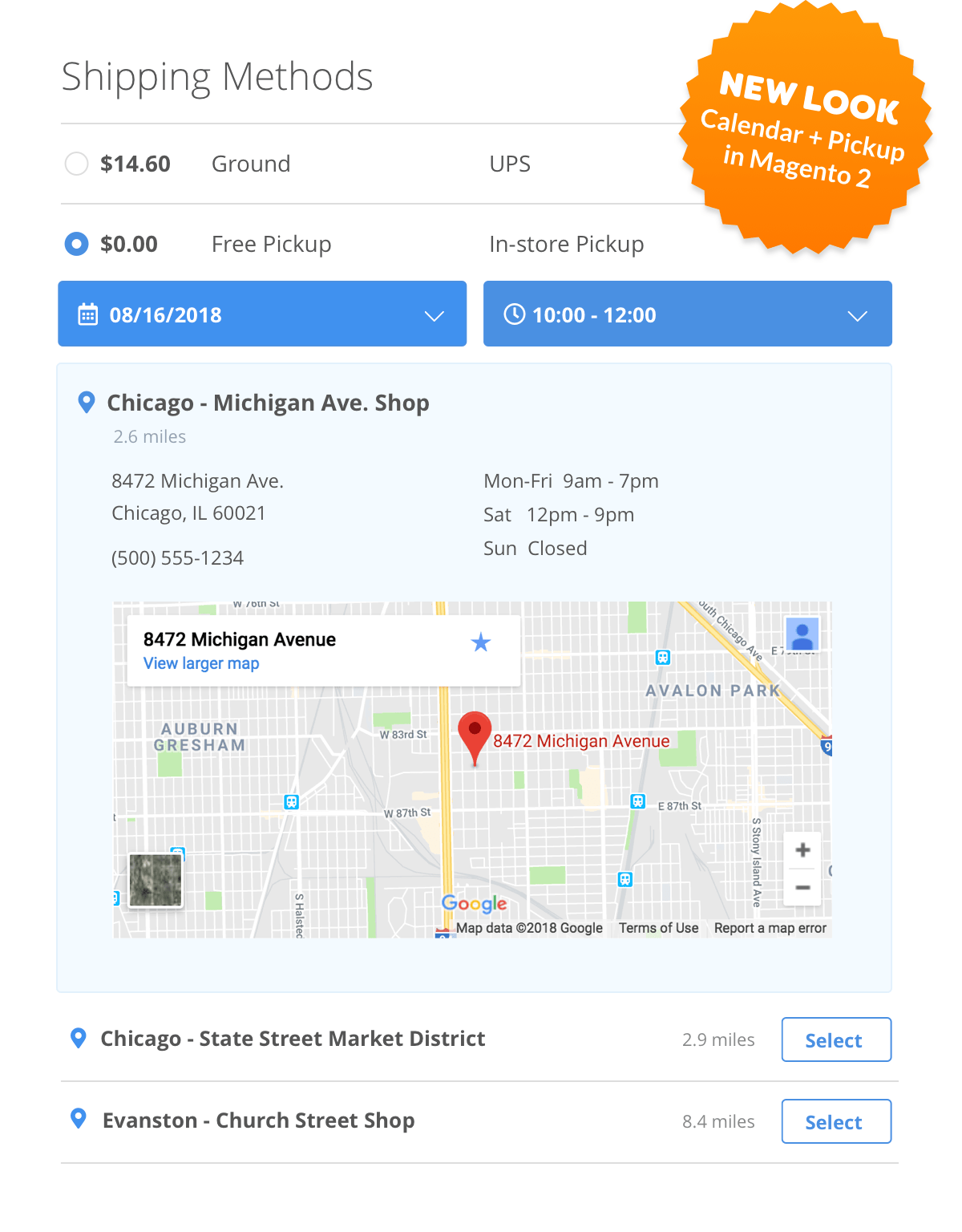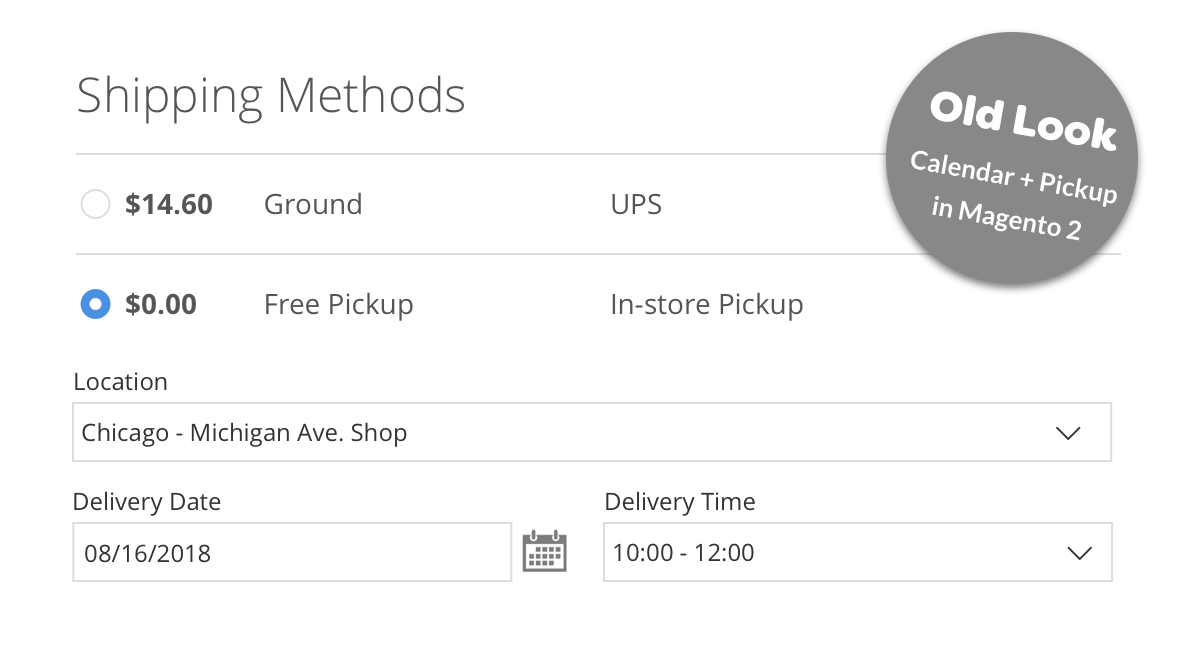 ---
Important
In order to access the new designs for use in Magento 2, you will need to install the newest versions of module-calendar (v22.x) and module-pickup (v22.x). How to Specify a Specific Version of ShipperHQ.
The new design updates are not supported on Magento 1.x.