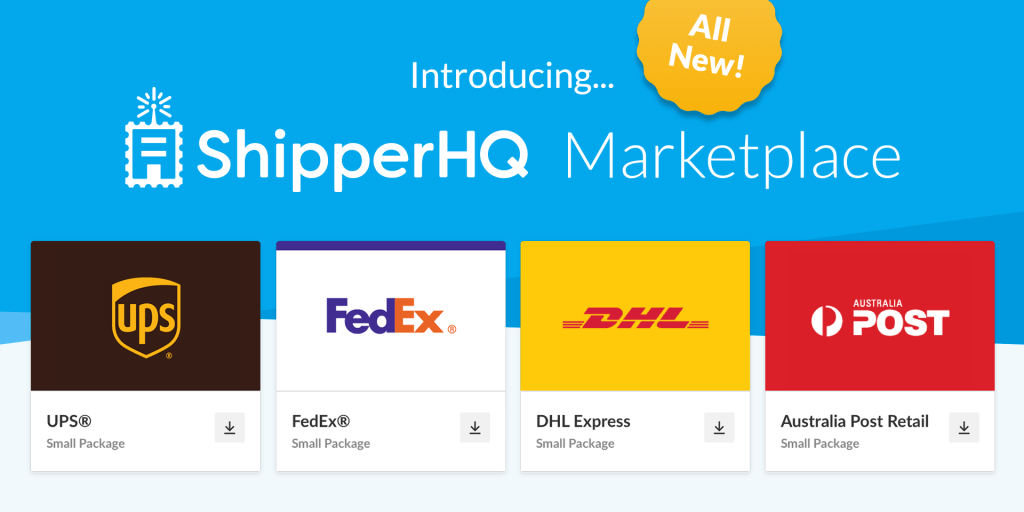 New ShipperHQ Marketplace Helps Drive Awareness to Merchants, Streamlines Adoption of Carriers and More
We're thrilled to announce the launch of the ShipperHQ Marketplace, a hub for carriers, third-party logistics providers and other shipping services integrated within the ShipperHQ dashboard.
Before ShipperHQ started in 2014, we recognized there was a need in eCommerce for a simple way to match merchants with the right carriers and shipping service providers for their business. We saw that too many carriers and merchants weren't making their way to each other. Further, they were unaware of the many great services that are out there.
We're excited and proud to say that the new Marketplace alleviates this problem by driving awareness to merchants.
I'm crazy excited about the ShipperHQ Marketplace coming to life. This is a first step to a vision that I think will change how we work together as a shipping and eCommerce community. Ultimately, I believe the real winner will be the merchant/retailer, which is who we all need to care about as priority 1, 2 and 3 always.


Karen Baker, CEO/Founder of ShipperHQ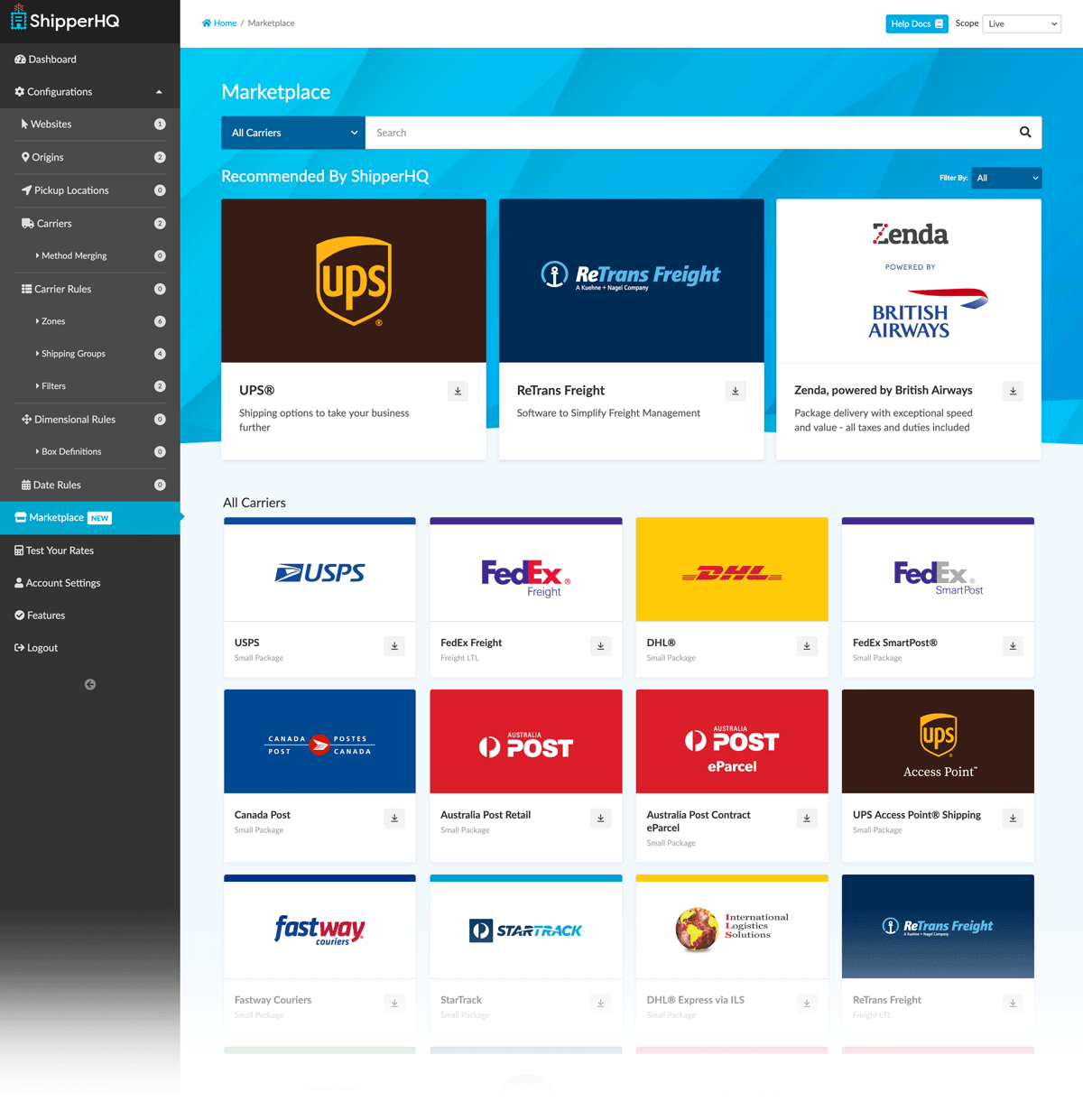 Firstly, the ShipperHQ Marketplace is all about building and strengthening connections between retailers and service providers alike.
In the Marketplace, merchants can connect their ShipperHQ account with their current service providers, or discover new providers that fit their needs. Busy merchants can focus on successfully running their online store instead.
In other words, they will no longer have to spend time hunting around for a carrier that takes care of a specific business requirement.
With the ShipperHQ Marketplace, it's easy for merchants to:
Manage already established relationships with preferred providers
Find the perfect carrier for new markets
Provide additional delivery options to customers
Seamless Integration
Secondly, this streamlined integration process allows for seamless connection between logistics partners and the ShipperHQ dashboard.
The new system guides merchants through the set up process, specifying the information they need and where to locate it. Most importantly, this guidance helps cut down on errors and ensures a painless experience the first time around.
Options that Fit Your Needs
Thirdly, the Marketplace's clean interface and filtered search capability create a smooth browsing experience.
Retailers can explore and manage over 30 integrations from our diverse group of logistics partners in one place.
This includes small package, LTL Freight, and cross-border providers.
More Convenience for You
It's not unusual for shipping needs to change over time. Moreover, with our Marketplace, it's convenient to find the right providers to round out any carrier network.
For each integration, there is a brief description of the services provided and how it's utilized within ShipperHQ. This allows retailers to find the best solutions for their business all in one location.
At the moment, our Marketplace is focused on carriers and other logistics providers. However, we will be frequently adding more high-quality eCommerce software services to our roster.
Stay tuned for more updates soon!
The ShipperHQ Marketplace is currently available to all ShipperHQ customers. Need help with the new Marketplace or setting up a carrier? Visit the ShipperHQ Help Docs or contact us directly.