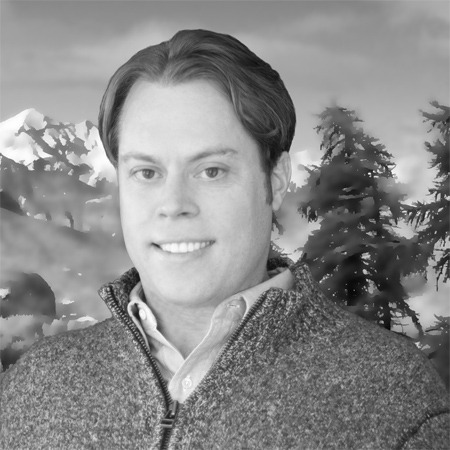 Pre-Imagine, the premiere kick-off event for Magento Imagine 2019, is fast approaching.
Run by and for the Magento ecosystem, Pre-Imagine provides an opportunity for old and new community members to share stories, talk business and simply get to know each other.

Like every year, this event wouldn't be possible without the help of our sponsors, which is why we decided to interview Pre-Imagine veteran Mediotype's Joel Hart about what the Magento community means to him, his past experiences with Pre-Imagine and Magento Imagine, and more.
Who knows, maybe you'll even learn a few tips on how to best navigate the conference if you're an event newbie. Let's dive in.

First off, I wanted to say how happy we are to have you on board as a Platinum sponsor for Pre-Imagine 2019. Why did Mediotype decide to sponsor Pre-Imagine this year?

Thank you! We decided to sponsor Pre-Imagine this year because it's one of the most fun mixes that gives back to the Magento community. We couldn't pass up the opportunity to be a part of it.

Give us a little background about Mediotype. How has your company changed in the last year or so?

Mediotype has deep engineering roots in the Magento ecosystem and over the last year we've grown substantially.

A few key highlights: Mediotype moved to the Enterprise partner level and is currently the most certified Enterprise Magento partner. We brought on Lee Saferite (well known by Magento engineers) as our CTO and Patrick Chang as our COO.

There's so many exciting things to share about the growth the past year and the growth ahead, just come ask some of our team at Pre-Imagine!

Describing what it means to be a part of the Magento community is a difficult task. But from your perspective, what does being a part of the ecosystem mean to you?

Contribution. Support. Respect. The Magento community is massive and we've had a lot of positive impact bringing up professionals around Magento and helping Merchants and on-line shoppers alike.

How many years has Mediotype attended Pre-Imagine? What has your experience been like?

I think this is our fourth or fifth year attending Pre-Imagine. It has changed so much over the years, both in terms of overall event growth and how well-organized it's become.

Pre-Imagine is a real opportunity to connect with the attendees, which spread across organizations with different backgrounds and focus. I've gotten to meet people at Pre-Imagine who I've done business with over the phone and internet for years and that's a really fun moment.

One reason team ShipperHQ loves Magento Imagine so much is because it gives us the opportunity to grow and learn together. And as a global team, it's also one of the few times of the year we get to see each other in person. What do you look forward to the most when attending Pre-Imagine and Magento Imagine?

I'm really excited to see the turn out this year. This is the biggest Pre-Imagine yet and I'm looking forward to spending time with all the characters in our ecosystem.

What is your favorite memory from past Pre-Imagines? What do you see as the biggest benefit of attending the event?

Last year it was really great to have Mark Lavelle come hang with everyone at Pre-Imagine!

This year will actually be my first time attending Pre-Imagine and Magento Imagine. Do you have any advice for first time attendees?

Don't be shy, greet the people around you, get to know them. All the marketing and sales aside, this power of this conference is connection, so connect with others and build meaningful relationships!

Are you exhibiting at Magento Imagine? If so, do you want to share anything exciting you have in store for people visiting your booth?

We're not. I want my team to get the most value possible from the breakout sessions and content at the conference this year so we passed on being tied to a booth! We instead chose to sponsor the registration area.

What is one thing you would like to gain from attending the conference this year?

It is more "what do I want Adobe to gain from Imagine this year?"

Hey Adobe, listen up – Magento might be the best thing you've acquired outside of the creative tools space. I hope you leave this year's Imagine recognizing the value of it and the immense impact this community and ecosystem has on the business world, as well as the success stories and opportunities Magento has created for engineers, professionals, merchants, and technology partners.

I think if we really try hard enough Adobe might even re-consider continuing Imagine and not folding it into Adobe Summit!
If you're heading to Pre-Imagine, make sure to stop by the Mediotype sponsor table to connect with Joel and his team.
About Mediotype
Mediotype is a creative technology firm dedicated to delivering end-to-end ecommerce solutions revolving around Creative, Technology, and Consulting. Mediotype offers replatforming to Magento, performance optimization services, extension development and more. For more information, visit Mediotype.com or contact their team at diveinto@mediotype.com.