The holiday season may feel like a bit of a mystery this year, but we've got valuable stats that shed light on consumer intentions and expectations for their holiday spending.
Holiday gift-giving is expected to be on the rise this year, despite the plague of uncertainty surrounding the season. In our recently published report, The 2020 Holiday Q4Cast, we asked 1,500 self-identified online shoppers about their intentions for holiday spending and celebrating this season. Keep reading to see what these shoppers are saying.
1. Most Will Still Attend In-Person Gatherings
The pandemic has changed a lot. Most notably, in-person gatherings. As one of the hallmarks of the season, an adjustment to less time together will have a big impact on spirits.
Some people will still attend gatherings, but most will do it sparingly.
43% of people say they'll only attend a select few gatherings with friends
26% won't attend any gatherings
16% say they'll still attend all gatherings
12% aren't sure
2. Shoppers Plan to Spend More on Gifts
While gatherings are down, spending is stable, if not increasing. This could be a sign that shoppers are going bigger on gift-giving in lieu of seeing loved ones, attaching a greater significance to gift-giving than ever before.
However, many will spend more on gifts this year.
31% say they'll spend more money both online and in-store
19% say they'll spend more online only
29% say they'll spend about the same
19% say they'll spend less
3. Most Shoppers Will Avoid Stores Altogether
In many areas, non-essential movement is still discouraged or even off-limits. In other areas, people have resumed in-person shopping depending on their level of comfort. What might feel risky to some shoppers could feel totally worthwhile to others. So if you're a retailer with a brick-and-mortar that will be open for the season, be sure to serve your customers in a safe way, both for maximum safety and positive sentiment.
Most people say they'll shop in-store at least some of the time.
23% say they won't shop in-store at all
42% say they'll shop in-store less often
23% say they'll still shop in-store, but will wear a mask and maintain distance
10% don't have any concerns
Clearly, plenty of folks will still be spending time in stores, even if they're doing it more carefully and less frequently. The ones that will be shopping in person have their own opinions about how they'd like stores to handle things.
The majority of customers prefer shopping with stores that take COVID precautions.
51% say the more precautions a store takes, the more likely they are to shop there
31% say they appreciate at least some guidelines being enforced
17% say they don't mind either way.

What Does All This Mean for Retailers?
For ecommerce sellers, the holiday season is far from a writeoff. Although we won't see the typical spikes that come from Black Friday and Cyber Week sales, (usually around a 3x spike), consumers will still be spending their dollars, some even more than usual.
Retailers need to be ready to answer the call for their customers. Demand for certain items will be on the rise, and quality, on-time deliveries will be more vital than in an ordinary holiday season.  
Tips For Preparing for the Holidays Now
Make yourself the appealing option
Shoppers will be doing plenty of spending this season. Your online offering has to be up to par with – or superior to – your competitors'. Consider special offerings like free gifts, early ordering specials, bulk discounts, or other promotions that make you a uniquely great place to spend those holiday dollars.

Ensure smooth experiences
With so much at stake this season – from both the retailer and consumer perspective – every piece of the online shopping experience has to be high quality and worthwhile. Whether it's product pages or the checkout experience, go the extra length to pressure test any change you've made to ensure everything goes smoothly.

Make stores safe if they're open
If you'll be offering in-store shopping this year, you'll attract more customers if you take steps to make it a safe experience. Customers prefer stores that take precautions to keep them safe, so don't shy away from enforcing social distancing and mask-wearing, encouraging cashless payment, curbside pickup, and other steps.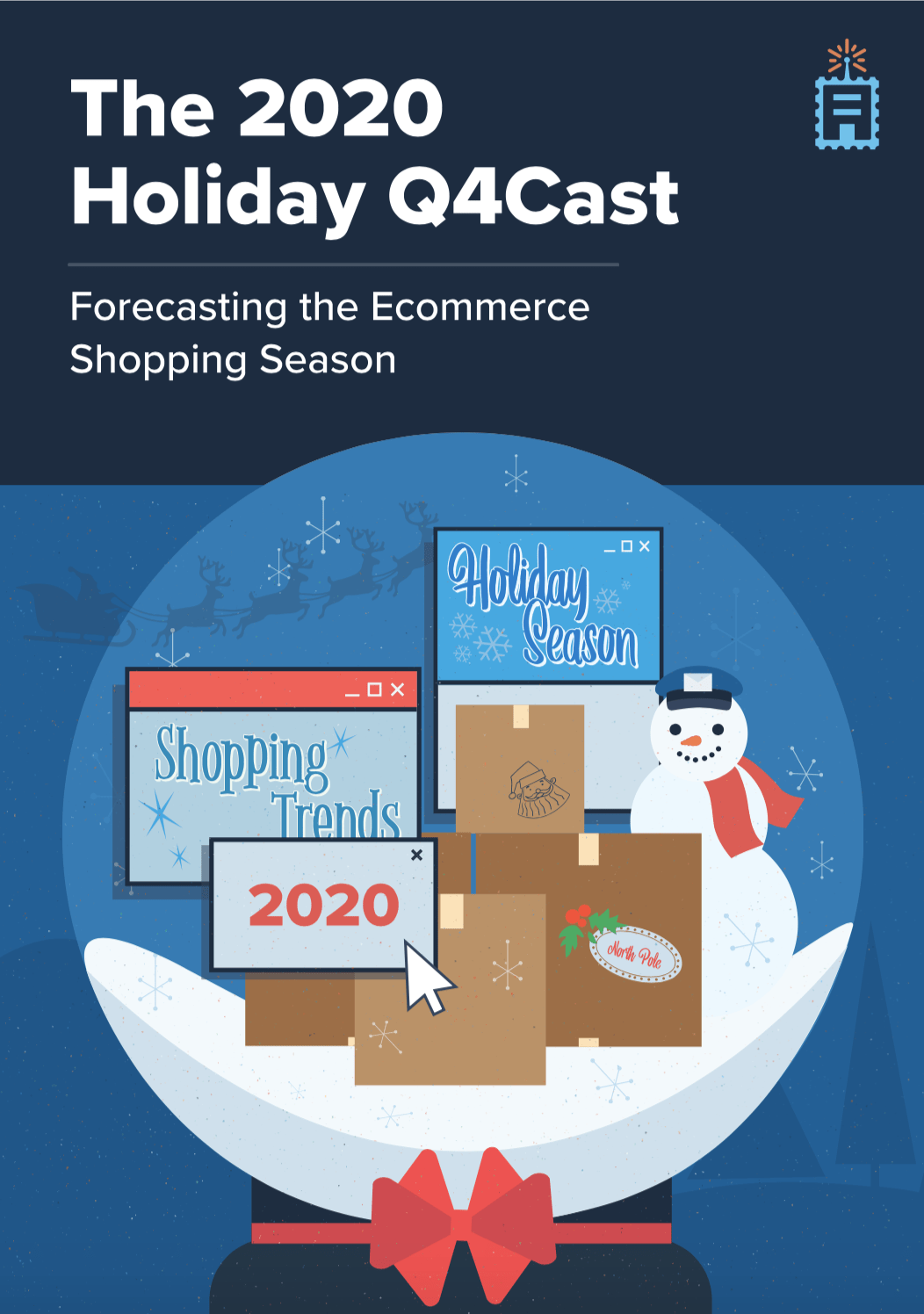 It's no secret that 2020 has brought upon a new era for online shopping.
But will the last few months of enthusiastic spending have a significant impact on holiday sales this year?
We decided to find out and surveyed 1,500+ consumers about their online buying behavior, expectations, and sentiments for the 2020 holiday shopping season. Armed with these stats and retailer tips, you can pivot and plan your ecommerce holiday strategy accordingly.