Buy-online-pick-up-in-store has become more popular than ever for ecommerce buyers who want to get their items fast. Here's what retailers should know heading into the 2020 holiday season.
BOPIS and curbside pickup are having a moment, but it won't be a fleeting 15 minutes of fame.

By August 2020, BOPIS sales had jumped 259%. An impressive 67% of US shoppers have used the service in the last six months, and it doesn't look like they'll be stopping any time soon.
Over a quarter of online shoppers who've picked up online orders in-store during 2020 plan to continue using the service after restrictions ease. Better yet, 82% of online shoppers plan to maintain at least some of the new shopping habits they've adopted during the past 10 months.

This mainstream adoption marks the long-awaited intersection of online and in-store purchasing. The bevy of benefits of BOPIS (sometimes abbreviated as BOPUS or called Click and Collect) are shared by retailers and customers alike.
Why Is BOPIS so popular?
Customers enjoy the convenience of picking up items when and where they choose, without having to wait for shipping or worry about being home to receive packages. In fact, 50% of shoppers say they've chosen where to shop based on the store's pickup options.
Why do customers choose BOPIS over traditional delivery options?
---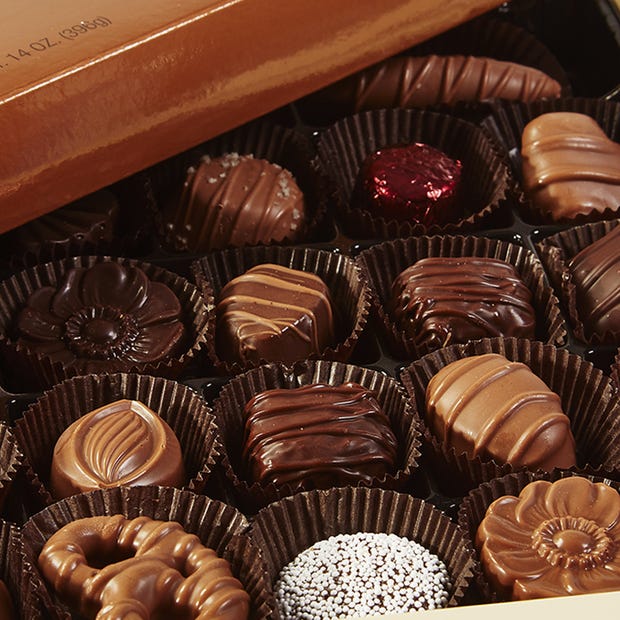 Customer Example: Gertrude Hawk is an chocolatier, with a strong ecommerce. After launching key site upgrades in January 2020, including a switch to the Magento 2 platform, the company was forced to close its 50+ store locations due to COVID restrictions. With the Easter season approaching – its most lucrative sales period – Gertrude Hawk knew it needed to adapt, and quickly. Using ShipperHQ, the company was able to instantly offer curbside pickup at dozens of locations. The offering was a hit, and helped the company recover almost one-third of the sales it had already lost in the year.

"That's the value of partners that have built solutions around a particular niche. They are able to get that up and running really quickly. We didn't have to think about and figure out how to architect a solution. One was already one built," said Aaron Sheehan, Managing Director of eCommerce at Weidenhammer.
---
Why should retailers offer BOPIS?
Retailers reap the benefits through increased foot traffic, reduced shipping costs and logistical requirements. Plus, the added benefit of remaining competitive in a tight market.
AOV (Average Order Volume): Add-on items increase order volume, as 49% of BOPIS customers have bought another item while picking up orders
Repeat Buyers: BOPIS offerings drive loyalty, with 75% of people who've used BOPIS saying they're likely to make another purchase
Stay Competitive: 90% of retailers plan to implement BOPIS by 2021, making it a clear target for retailers looking to be top-of-mind.
Can My Store Offer BOPIS?
If you've got an online catalog and an accessible storefront, warehouse, or distribution center, you can most likely offer BOPIS. You'll need a little extra manpower on the ground, a good scheduling system, and a clear process laid out.
If you don't have a traditional storefront, or place that's suitable for pickup, you likely still have options. Consider partnering with a local business with easy customer access and allow customers to pick up orders. Stores may be eager for an arrangement like this as it will increase foot traffic in their location, possibly even driving sales.

While you'll most likely have to transport orders to the location, the process will still be quicker and easier on customers than shipping. Because items purchased through BOPIS are already in stock, it's simply a matter of taking items from wherever inventory is stored to the third-party location. If you do need to use this method, be sure to have the personnel in place to do these runs on a daily basis. While it's a little extra work on your end, it saves everyone on shipping costs, and still provides all the security and convenience of BOPIS.
You can also create a BOPIS-like experience using alternate pickup locations like FedEx™ Hold at Location or UPS Access Point®. Both of these carriers have partnered with major pharmacy and retail chains so customers around the U.S. have easy access to an alternate pickup option.
How Do I Set Up BOPIS?
To use BOPIS, you'll need a shipping and checkout solution that allows you to customize options that let customers pick up items in-store. The ShipperHQ full-featured shipping management platform can get you going with quick setup in just a few minutes.

If you haven't already, you'll need to start by getting ShipperHQ installed, and setting up your shipping origins. From there, you've got a few different options for enabling BOPIS:
Define a distance radius. This will allow customers to pick up from your store if they're located within a certain distance.
Restrict store pickup to certain shipping zones that you define within ShipperHQ. This is useful if you have multiple stores and want to direct customers to specific pickup locations.
For more details on how to set up BOPIS, read our help documentation or check out this short guide:
Does BOPIS Work Well For Retailers?
See what ShipperHQ retailers are saying about setting up BOPIS through our platform:
BOPIS Is Here to Stay
By 2025, 10% of all retail sales are expected to be fulfilled using BOPIS. This isn't surprising, consider 88% of online shoppers plan to stick with at least some of their newly adopted shopping habits once COVID restrictions ease. For retailers who want to get – and stay – competitive, creating an effective and efficient BOPIS strategy is an essential move.
---