Shipping highly-regulated items can be a complicated, manual process for ecommerce retailers without the right tools in place.
Restrictive shipping can turn a simple ecommerce operation into a complex logistical challenge. Shipping restrictions exist primarily for security purposes, preventing unmonitored and unregistered deliveries of potentially harmful goods. And every logistics provider, such as USPS, UPS and FedEx, have their own unique limitations.
Keep reading to see what you can and cannot ship with these carriers, and how ShipperHQ's shipping software can help automate and simplify the process.
Shipping Restricted Products, Explained
When you're shipping restricted items, compliance and accuracy is crucial. With regulations, tariffs, and laws involved, retailers need to know exactly what they're shipping, where it's going, and how to stay above the law. The key to it all is transparency and control within the shipping process.
There are virtually limitless reasons a retailer might need to put shipping restrictions in place. Here are some of the most common products that require them:
Hazardous materials
The most closely regulated items are those that could pose a risk, or harm, those handling them. Hazardous materials include items like corrosive liquids, gases and flammable solids. In general, most items considered hazardous can't be shipped. But if they can, they require specific precautions and will virtually always come with additional surcharges.
Retailers will need to first identify where the materials they're shipping fit into the nine categories of hazardous materials. These range from Class 1 (explosives), down to Class 9 (miscellaneous hazardous materials like dry ice).
Next, you'll need to understand what options carriers have for transporting your products. Although their rules are generally the same, it's important that you check your specific carrier's rules to ensure they're able to fulfill the shipment safely and legally.
Perishables
When it comes to shipping perishables, requirements vary by carrier. However, overall, perishable shipments need to be specially packed, marked (if they contain dry ice) and are only allowed to be in transit for 2-3 days. This requires expedited or overnight shipping for most retailers.
In general, you should not ship items that will quickly or easily decompose. Perishable items aren't allowed to emit disturbing odors in transit. Therefore, temperature regulation is vital.
Alcohol
Complex compliance laws impact alcohol shipments. Some carriers, like USPS, do not allow these type of shipments at all.

Other couriers allow customers to ship alcohol only if they have a license to sell it. Alcohol shipments require a signature on delivery, by an adult over 21. Keep in mind, alcohol delivery regulations also differ by state.
Live animals
For the most part, you cannot ship any live animal through postal or courier services. There are, however, a few notable exceptions. Through USPS, customers are only allowed to ship:
Honeybees
Day-old poultry
Adult birds
Scorpions
Selected reptiles and fish
UPS will ship the following animals only via next-day services:
Amphibians and cephalopods
Crustaceans and fish
Selected insects, mollusks, and lizards
FedEx may occasionally ship large animals like horses or zoo animals through special agreements made in advance. They also ship:
Non-venomous reptiles
Amphibians
Tropical fish
Beneficial insects
Tobacco
It is generally not legal to ship most tobacco products, with the exception of cigars. Some carriers may allow it with special restrictions.
FedEx does not deliver tobacco products. However, in states where it is legal, UPS will ship tobacco products only for "shippers who are licensed and authorized to ship Tobacco Products pursuant to applicable laws."
USPS allows limited shipments of tobacco if packages are presented in person by the sender at a post office and are accompanied by a return receipt.
Firearms
Firearms are one of the most commonly restricted, and sometimes, prohibited commodities to ship. In general, firearms can only be shipped between licensed dealers. Each carrier also has their own restrictions;
USPS will ship long guns in most situations. Packaging must be absent of any markings that would reveal the contents. Small, concealable guns are only mailable between licensed parties.
Fragile items
Most breakable items shippable without restriction, depending on their materials. However, many retailers who ship fragile or one-of-a-kind items take special care to insure, package, and ship fragile items separately for good measure.
Expensive goods
Highly valuable goods can be risky to ship. Retailers need to properly insure any items they ship worth over $100. Many carriers also offer services especially for these situations. FedEx's Declared Value program or UPS's Parcel Pro are two options, and offer protection up to $100,000 for shipments of valuables like jewelry.
Fireworks
Because of their obviously explosive nature, USPS does not accept firework shipments at all, though they do allow some similar items like sparklers. Other carriers accept fireworks in some situations, though they can only ship via ground services. To ship fireworks via carriers, you'll need a hazmat (hazardous material) certification. From there, retailers need to follow typical protocols for shipping hazmat goods.
Lithium batteries
Many types of electronic devices contain lithium batteries, including camera, smartphones, laptops, radios, and GPS devices. Every carrier has restrictions surrounding lithium batteries. To ship via air, lithium batteries need to have special labels and come in limited quantities. You'll also need to carefully package them to ensure pressure and temperatures don't affect their integrity.
Other Considerations
Beyond restrictions on products themselves, there are a few other aspects of restricted shipping to consider.
Locations
To ship dangerous or regulated goods across state lines or international borders, you need to carefully research the unique situation. For example, it's illegal to receive shipments of alcohol in the state of Mississippi, but not in neighboring states. Similarly, while a gun owner can legally ship a long rifle from the U.S., it can't legally be delivered to the U.K.
Because of restrictions like these, it's vital to know the regulations on both sides of the shipment to remain compliant and have a successful shipment.
Restricted Countries
Beyond product restrictions across borders, some countries face shipping restrictions as a whole. Several countries require the sender to have a license before shipping to them, while others are totally unserviceable.
COVID-Related Restrictions
Many countries remain under the grip of COVID-19, restricting the movement of goods inside and into the country. Different carriers are facing different delays in each country.

USPS Service to the following locations is currently suspended: Angola, Eswatini (Swaziland), Mauritius, Timor-Leste, Botswana, French Guiana, Reunion (Bourbon), Turkmenistan, Brunei, Guadeloupe, Saint Pierre and Miquelon (Miquelon), Yemen, Chad, Laos, Seychelles, Cuba, Lesotho, South Sudan, Eritrea, Martinique, Tajikistan.
UPS and FedEx advise that service to some European countries may be interrupted, and service to certain countries across central Asia and Africa is still suspended.
Package Size Restrictions
Each carrier has a maximum size of packages they can accept.
USPS: Up to 150 lbs. Total girth up to 108"
FedEx and UPS: Up to 150 lbs. Up to 108" in length and 165" in length plus girth
Solving Shipping Restrictions Automatically with ShipperHQ
Needless to say, shipping restricted products can get complicated – fast. To successfully navigate the ins and outs, you'll need a powerful solution to automate your processes.
With ShipperHQ, retailers can create custom rules that determine which shipping options to show at checkout – or if shipping is even available at all. When complicated restrictions are involved, our platform is powerful enough to intelligently regulate which products are eligible to ship, to where, and how. By proactively implementing these rules, retailers can virtually eliminate the frustration of failed shipments due to restrictions, saving them time and money.
Users can create rules based on a number of factors, including:
Origin and destination
Products
Time in transit
Cart value
Weight
Quantity
Restrictive Shipping Success Stories
International Military Antiques
This half-century-old antiques dealer specializes in military weapons of all kinds. Of course, selling weapons online comes with its share of complications and restrictions.
Some items, such as deactivated machine guns, cannot be exported out of the country without a license from the Department of State. Complications like these used to hold up operations on a regular basis. After integrating with ShipperHQ, IMA found relief in the ease of automated shipping rules.
"ShipperHQ has saved us man-hours," said International Military Antiques Founder, Alex Cranmer. "We no longer have to cancel orders when we can't legally ship an item, or contact customers after they've ordered because we need to update their shipping quote."
By utilizing shipping groups in ShipperHQ, IMA prevents customers outside the U.S. from ordering restricted items. And because IMA includes messaging at their checkout about these rules, shoppers can easily understand what is and isn't allowed to be shipped to their location.
"ShipperHQ keeps us legally compliant. I rest easier at night knowing they have our back," Cranmer said. Read the full case study.
Cox + Cox
Online furniture and home goods retailer Cox & Cox sells a variety of unique, global pieces that can't be found anywhere else. Due to the nature of their business, the folks at Cox & Cox needed a shipping solution that could account for the variance of their products. Before integrating with ShipperHQ, they often experienced challenges with cross-border shipping on certain goods.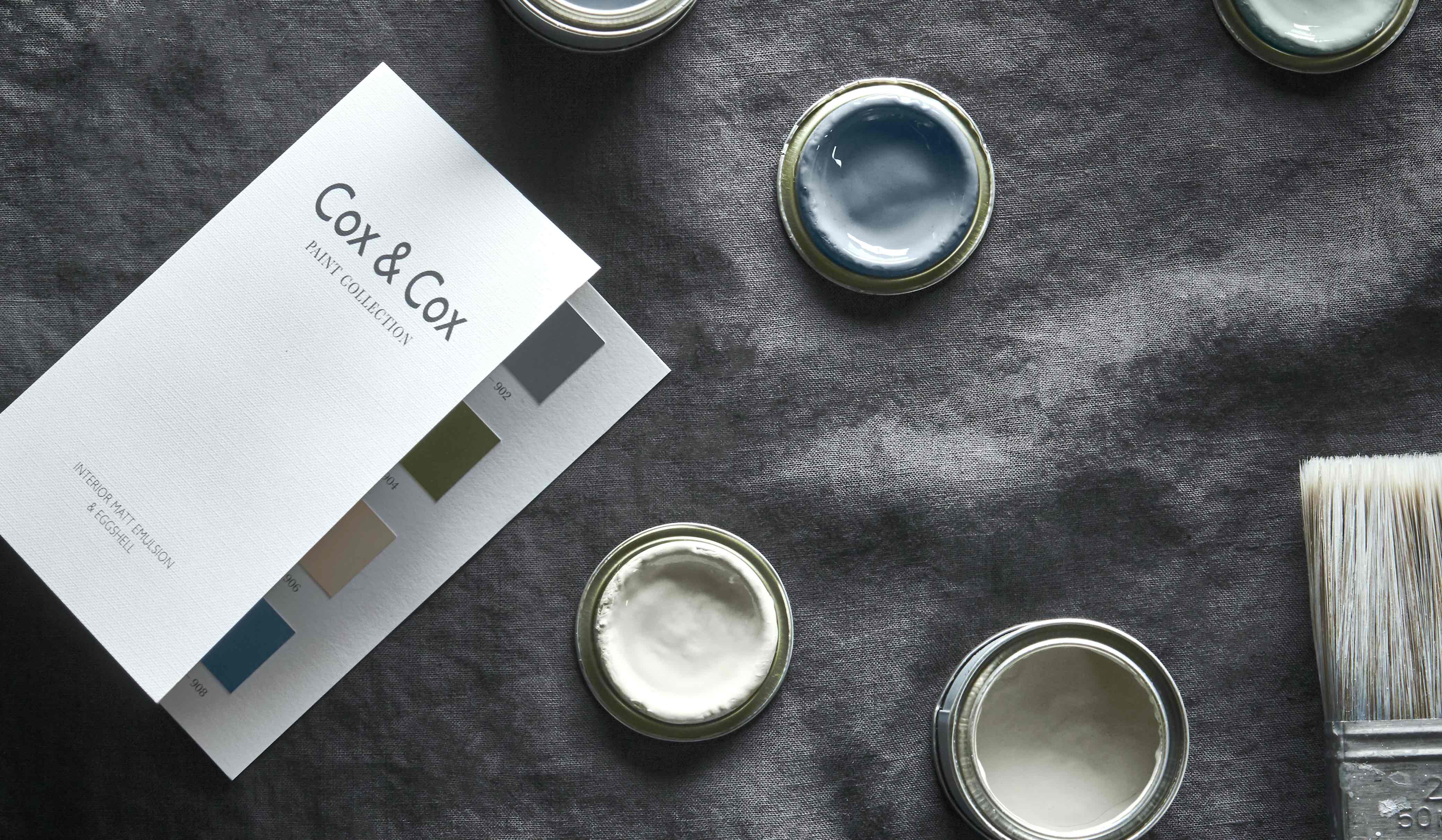 Certain items – think sofas and items for kids – can't be imported to some EU countries or overseas. They needed to restrict products from customers who would be buying and attempting to ship them in those circumstances. In their situation, basic shipping methods just wouldn't cut it.
ShipperHQ, allowed them to create rules based on what customers purchased, and where they wanted to ship it. These rules meant Cox & Cox could significantly improved its user experience while streamlining its own operations.
"Thanks to ShipperHQ, we can give our customers better shipping options. And rates that make sense for what they are buying," said Cox & Cox Ecommerce Director, Aynsley Peet. Read the full case study.
See how ShipperHQ can automated restricted shipping rules for your business with a free 15-day trial.
---
Download our Free Shipping Strategy
Checklist for More Tips: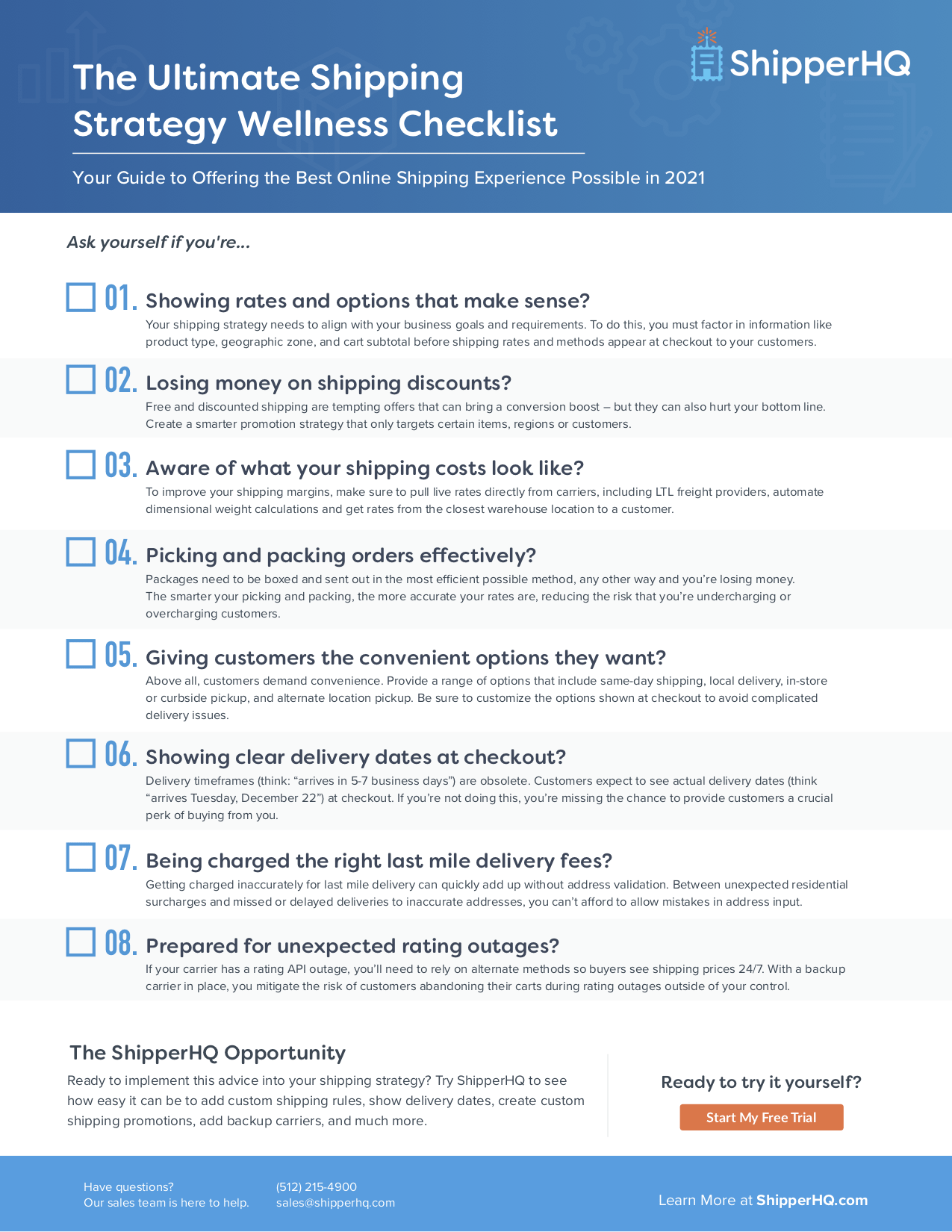 ---