Determined to improve your shipping strategy, but don't know where to start? We've gathered our top five shipping strategy tips for 2021, to help you build a solution that drives conversions and keeps customers coming back for more.
Shipping strategies are an often-overlooked aspect of an ecommerce business model. It can be tempting to slap flat rate shipping on all products and move forward with a "good enough" mindset. However, this line of thinking can set merchants up for failure, while limiting their earning potential and customer satisfaction.
By optimizing their shipping and checkout experiences, retailers can drive conversions, fight cart abandonment, increase customer retention, and even make a profit on shipping. Here are our top tips for transforming your shipping strategy:
1. Show live rates for better accuracy
Live rates provide dynamic, customized shipping quotes for every purchasing scenario. Because these quotes are tailored to the order – what's in it, where it's going, where it's coming from and more – they are more accurate than traditional rates. After shipping rules are applied, your customers only see the shipping methods that make sense to them, along with a customized shipping rate.

To enable these tailored rates, you'll need to create shipping rules that account for just about any factor in a purchase. Common rules center around cart size, package weight, package contents, promotions or surcharges, origin and destination, or product quantity.

Learn more about Shipping Rules. 

2. Drive conversions by showing delivery dates
In 2021, delivery dates are crucial in ecommerce. More than 80% of online shoppers prefer to see delivery dates at checkout, and 45% say they're willing to pay more to know when their order will arrive. And while they're in such high demand, just 40% of retailers currently show delivery dates.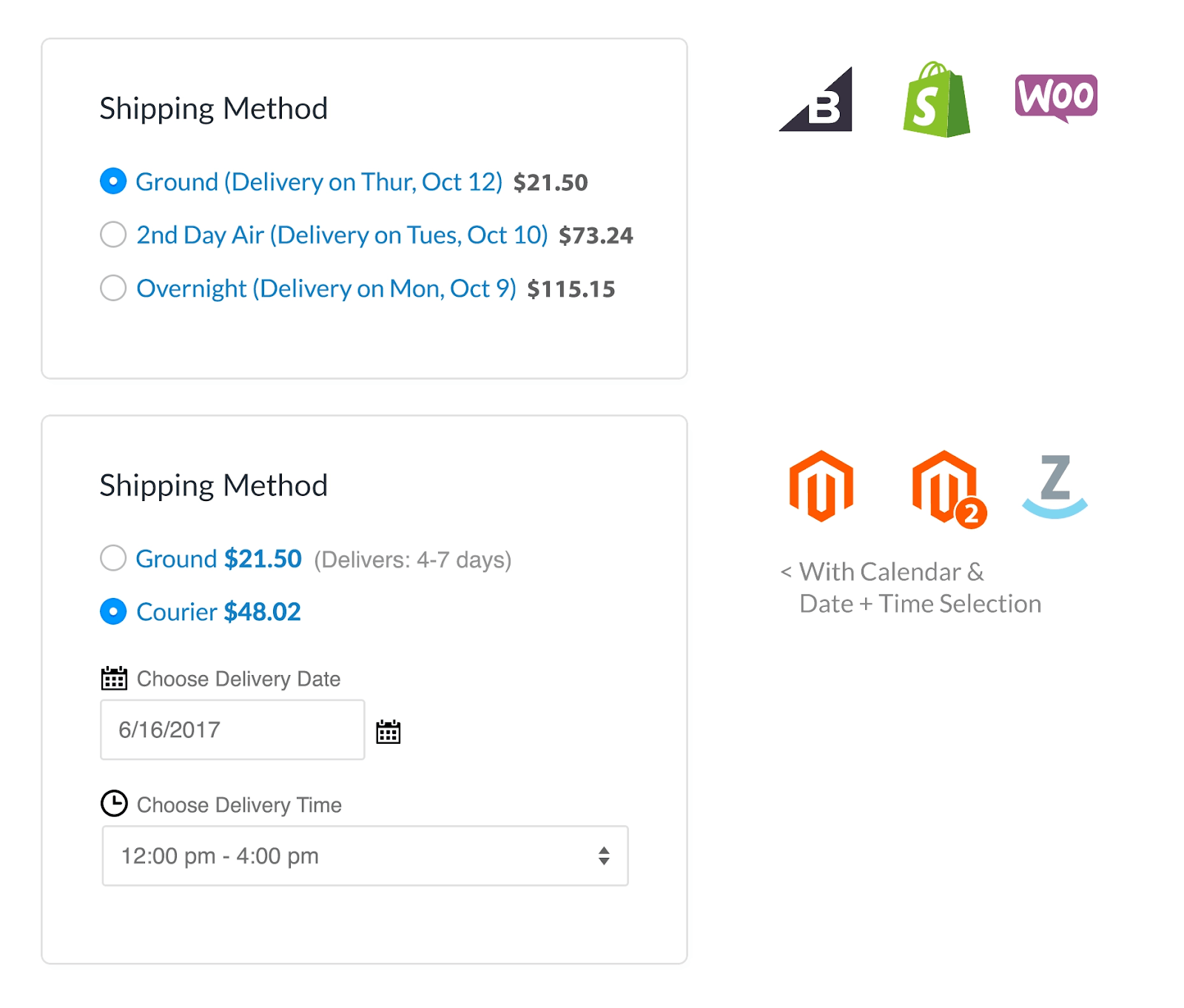 Many retailers instead show delivery timeframes ("arrives in 5-7 business days"), which can confuse and discourage buyers.
Retailers can create delivery timelines to calculate delivery dates, which account for factors like lead times, carrier availability, shipping method and more. 

Learn more about Delivery Date + Time.

3. Use address validation to eliminate surprise last-mile fees
Unexpected shipping fees can seriously hurt your bottom line. And when it comes to last mile delivery, surprise charges are all too common. To minimize these fees, utilize address validation to ensure you get charged the correct last mile fees from carriers. If customers accidentally identify their home address as a commercial one, you as the retailer will be stuck with the added Residential Delivery Fee. With address type verification in place, you will automatically verify a customer's address by type, ensuring you get invoiced the right amount every time.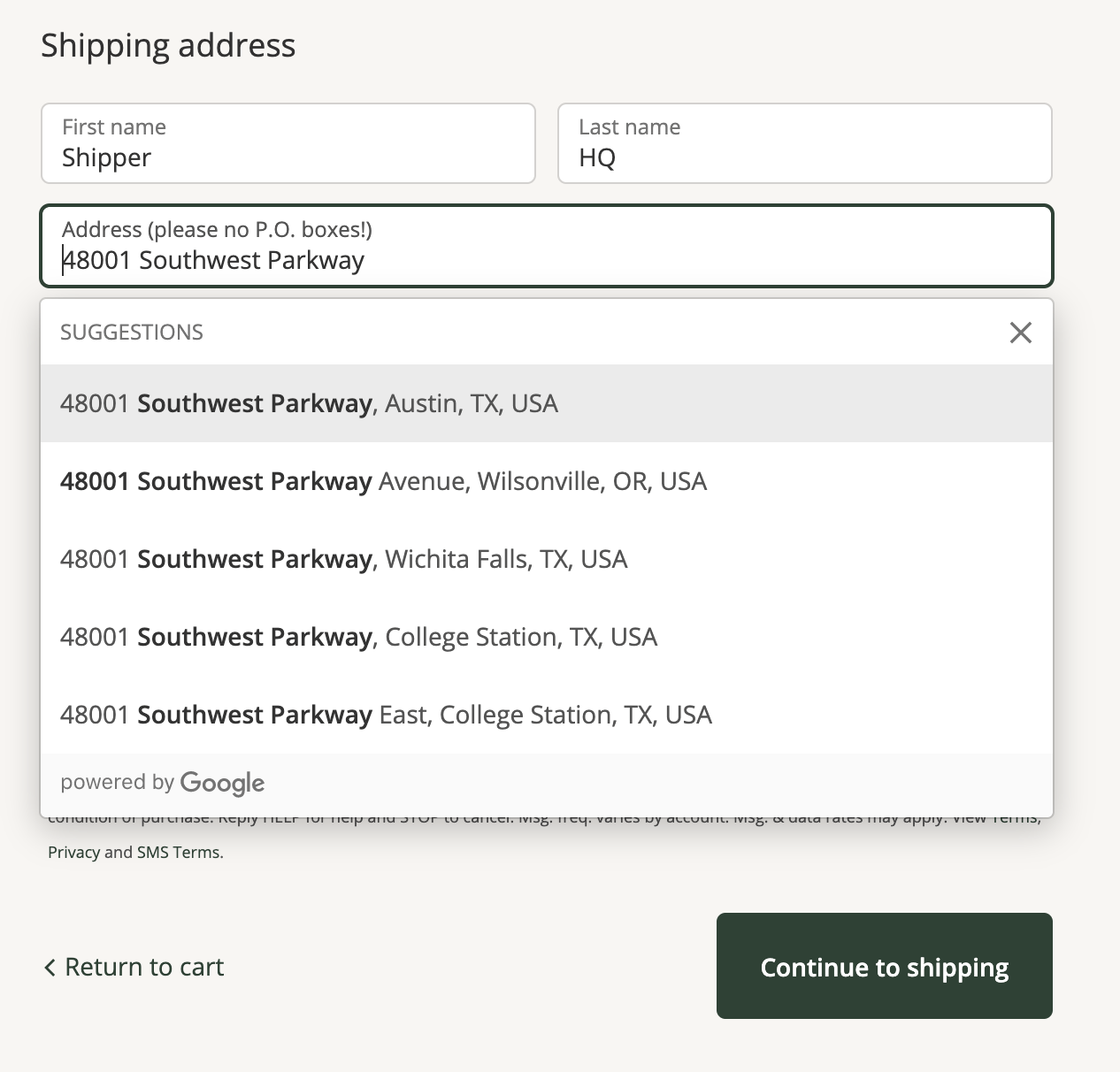 Learn more about Address Validation here.
4. Let customers choose how to get their orders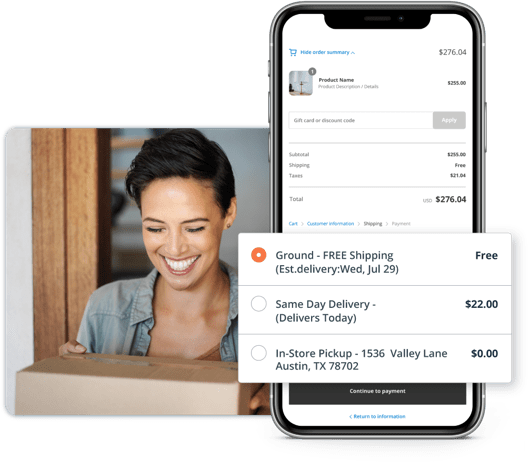 Customer demand for alternative choices in delivery is growing rapidly. In 2020, customers used BOPIS (buy-online-pick-up-in-store) services 259% more than they did the previous year. Trends like these have retailers everywhere scrambling to offer services that match the convenience their customers expect. By offering services like in-store pickup, curbside pickup, alternate delivery locations (like FedEx™ Hold at Location or UPS Access Point®) you offer a satisfying experience to customers, no matter how they prefer their order to be fulfilled.

Learn more about In-Store Pickup here.

5. Get accurate weights and rates with dimensional packing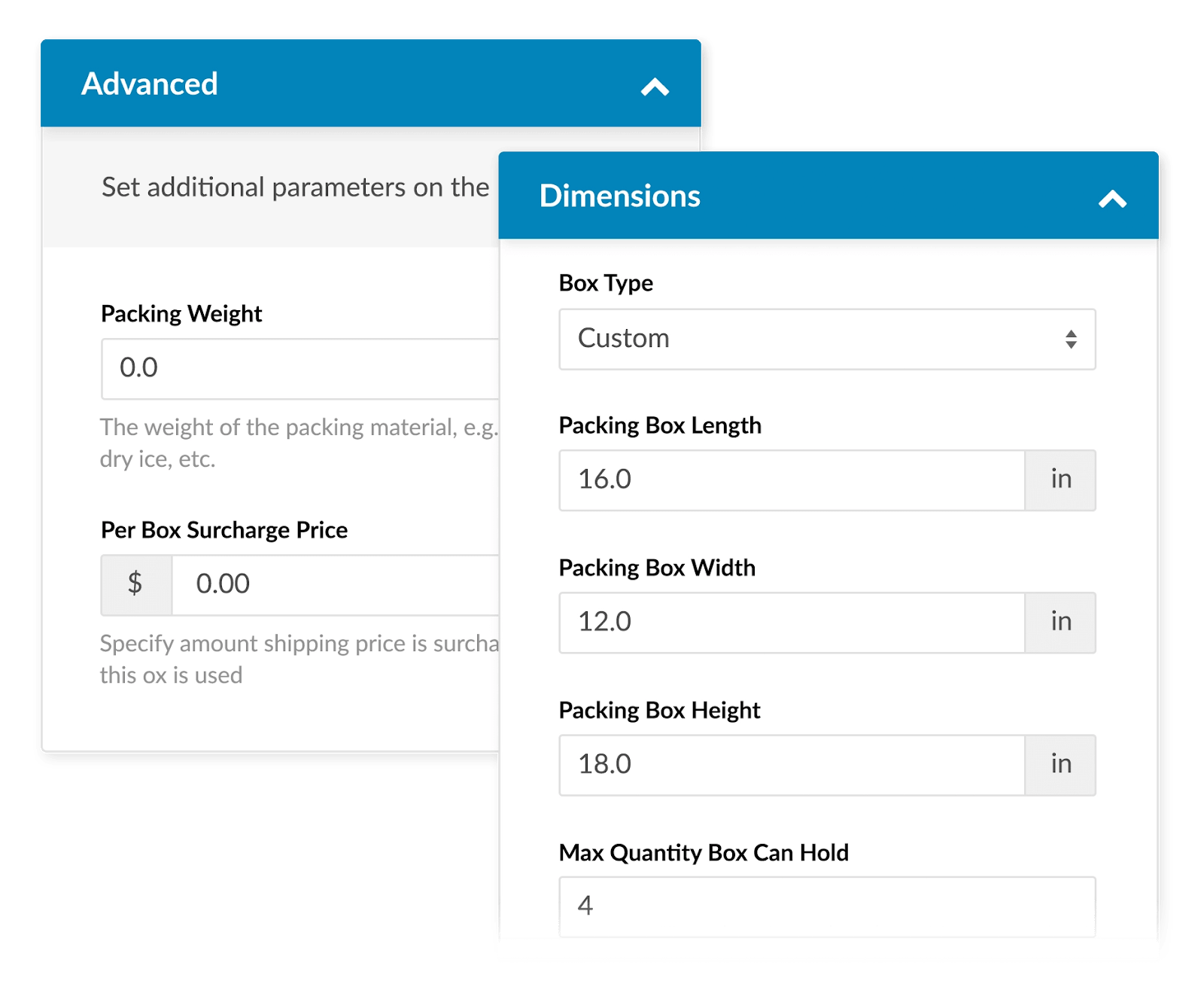 Even with everything else in place, you can't expect accurate shipping rates if they're not being calculated via dimensional weight. Dimensional (or volumetric) weight is a measurement that carriers use to more accurately calculate weights on packages. Rather than using a package's dead weight, dimensional weight takes into account the weight and dimensions of a package to deliver a rate that reflects both. This helps retailers make up for losses they might incur from shipping large but low-weight items. Because carriers use this method to charge you, you need to use the same methods to charge customers accurately. By factoring in dimensional weight, you'll be able to prevent shipping overcharges and undercharges, saving you money in the long run.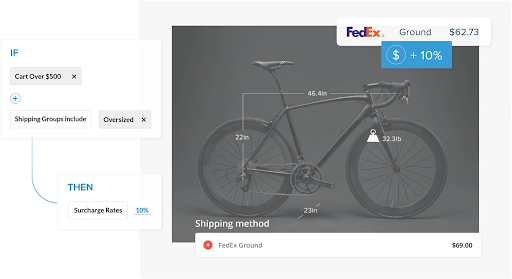 Learn more about Dimensional Shipping here. 
Want more shipping strategy tips?
Download our free Ultimate Shipping Strategy Checklist for 2021 to get all the tips and learn how you can apply them to your store using ShipperHQ.