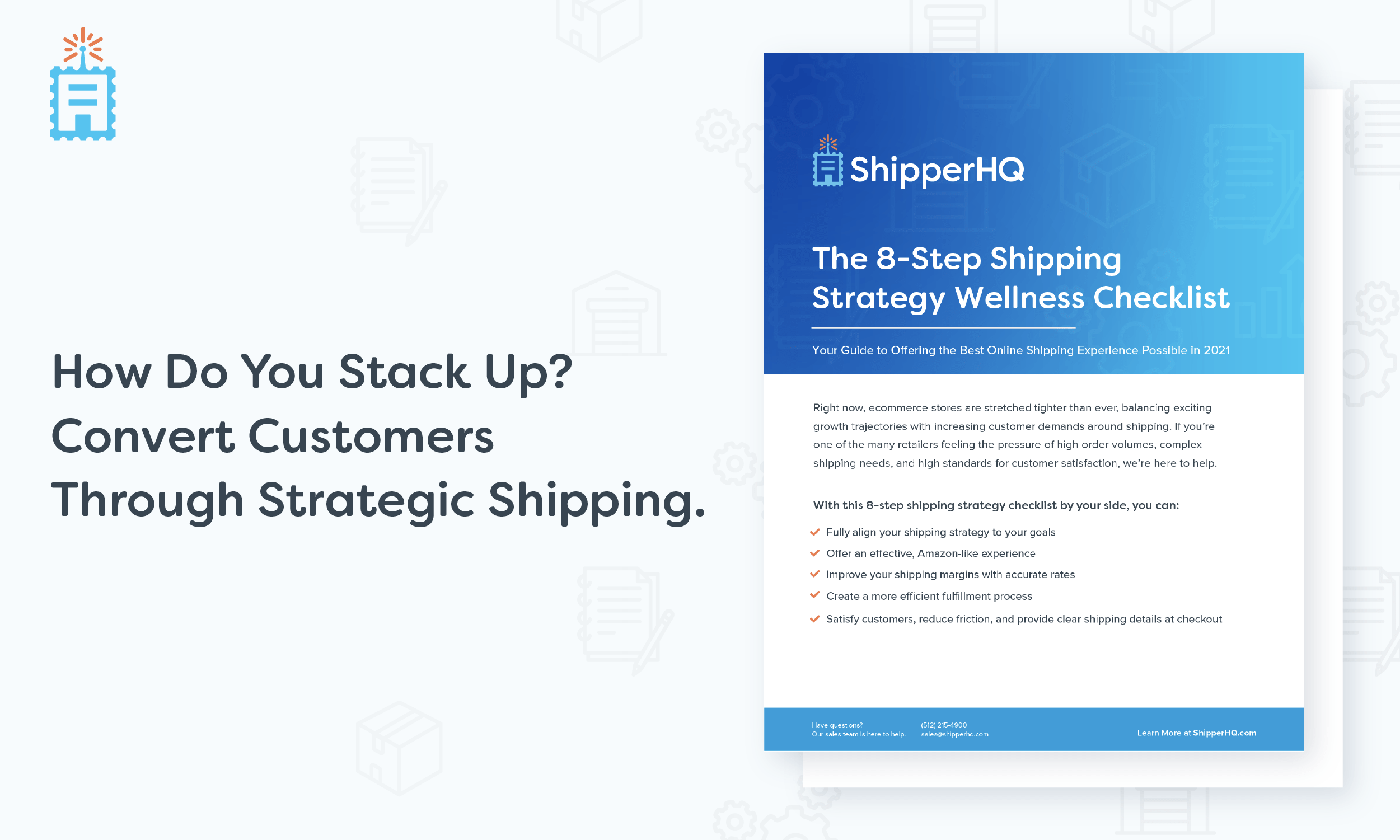 Your Guide to Offering the Best Online Shipping Experience Possible in 2021
Right now, ecommerce stores are stretched tighter than ever. Retailers must evaluate every move they make. And find new ways in 2021 to balance exciting growth trajectories with increasing customer demands around shipping.
If you're one of the many retailers feeling the pressure of high order volumes, complex shipping needs, and high standards for customer satisfaction, we're here to help.
With this 8-step shipping strategy checklist from ShipperHQ by your side, you can:
Fully align your shipping strategy to your goals
Offer an effective, Amazon-like experience
Improve your shipping margins with accurate rates
Create a more efficient fulfillment processes
Satisfy customers, reduce friction, and much more!
---
Download the Complete Shipping Strategy Checklist for FREE: