Have you ever felt like one in a million, but…not in a good way? More like you're one in a million, so how on earth can you stick out? Here at ShipperHQ, we know how you feel, which is why our focus is on making sure your business is never lost in the crowd.
In honor of National Small Business Week, we thought it was the perfect time to celebrate some of our small business customers who work tirelessly each day to provide goods and services to every corner of the country.
How ShipperHQ is Helping Small Businesses Thrive
Here at ShipperHQ, we work to enable small businesses to compete in the large eCommerce marketplace. We help merchants develop and grow their companies with strategic shipping guidance and hands-on support.
Here is a little more from Quentin Montalto, our COO, about why we do what we do:
I love working with small businesses because it's a part of the DNA of ShipperHQ. Karen started building shipping extensions in 2008 for her husband who was an SMB merchant. I think that a lot can be learned about the simplicity or the intricacies that it takes to run a small business.

Take JMC Automotive for example. They're a long-term partner of ShipperHQ that chose to use our app because we were a fellow small business that understood the importance of what a handshake deal means and understood that we had as much on the table at risk as they did.
By utilizing our specialized offerings, online retailers can create a shipping strategy that is as unique as their business. We offer customizable options through a strategic checkout that's specifically curated for your business — not to mention, hands-on support throughout the entire process.
We use what is unique and special (aka one in a million) about your business and optimize it for higher sales conversions and stronger customer retention. This includes providing options like:
Customer-centric checkout options
Real-time shipping rates for better accuracy
Seamless integration with multiple carriers
Helping establish an overall shipping strategy
We work directly with customers and carriers to ensure businesses are better equipped to compete fairly in the marketplace while also implementing easy and smart shipping options for their customers.
How ShipperHQ Helps Small Businesses Scale
You may be thinking, well that all sounds great, but how are these options actually implemented? Great question! Let's dive into a few of our favorite SMB customer success stories to see firsthand how our features have helped them scale.
Bulk Candy Store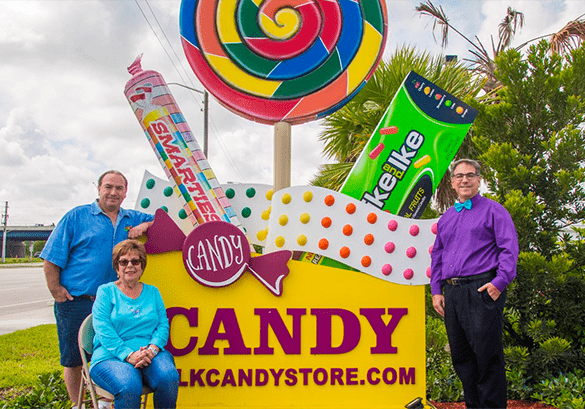 Bulk Candy Store is a small, family-run business located in West Palm Beach, Florida that specializes in — you guessed it — selling bulk candy!
Bulk Candy Store's main pain points revolved around challenges with their shipping complexities. Here were two of their largest issues:
Delivery Timing
They could only give estimates to customers as to when their order would arrive, which led to a lot of calls to their offices with delivery inquiries. Not to mention…the potential for the dreaded melted candy outcome.

Dimensional Weight
They were only being charged based on the dimensions of a package, not the weight. This led to inaccurate shipping rates and overcharging customers.
With ShipperHQ, Bulk Candy Store was able to attend to both problems quickly.
First, by using our Delivery Date & Time feature, they were able to show customers upfront exactly when their package will arrive.
Transparency is essential to setting an overall business strategy — especially since it's been shown that 44% of customers are willing to pay more on an order if it shows the delivery dates. With this offering, merchants can also implement blackout dates, cut-off times, and tailored lead times to ensure delivery date accuracy in their checkouts. The possibilities are endless (and yet, so simple).
Ken Shenkman, the Co-Owner of Bulk Candy Store and creator of their website, talked about how implementing delivery date transparency has helped their relationship with their customers:
We're able to get them whatever they need and we're able to tell them when they're going to get it.…So by adding the dates that people get [their products], I think that's made a big difference."
Bulk Candy Store can now let customers know when exactly to expect their deliveries. Which means their office is freed up from answering shipping questions and can instead focus on growing the business. It's a win-win for everyone!
Additionally, Bulk Candy Store wanted to find a way to ensure more accurate shipping rates, especially since they ship many different types of products. The complexities of packaging and shipping rates can be a huge cost to a company's budget. Enter: Dimensional Packing.
Dimensional packing is our "best fit algorithm," meaning once a customer enters the checkout, the system automatically takes into account the size and weight of each product. Then, it determines the best packing configuration for any combination of products in their cart — all of which is dependent on the merchant's preset rules and customized options.
Here is Ken again, talking about how dimensional packing has helped improve the accuracy of their shipping rates:
Because of the dimensional weight, the numbers are coming in much better….the difference was $200 to $60, so that's definitely working and that's something we really needed.
Dimensional packing cuts down on shipping costs since the rates are more accurate while also saving retailers wasted time and energy — not to mention unnecessary packaging materials!
Mr. ShrinkWrap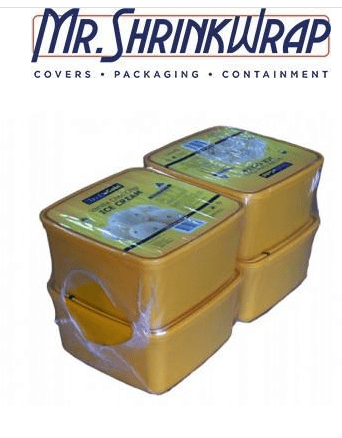 Along with Bulk Candy Store, another small business saw their profits increase when implementing our Dimensional shipping option. Here is Kevin Comerford, the President of Mr. ShrinkWrap describing their experience:
Our smaller item sales increased by 30% with the help of dimensional shipping from ShipperHQ. Sales of our heaviest products are up infinitely as we hadn't had a solution to offer LTL shipping to our customers prior to implementing ShipperHQ. We could not be happier with the performance or the ongoing support to help us offer the best shipping rates that we can.
Living Towers
Living Towers Florida Keys uses a water-based growing system (Hydroponic) that creates its own highly oxygenated environment (Aeroponic) for the plant roots. Their plants are grown vertically, using the latest "Tower Garden" technology and a proprietary Tower Tonic plant food. Their wide range of ionic earth-based minerals and plant nutrients allow us to grow strong, healthy, nutrient-dense produce essential to vibrant human health. Living Towers Florida Keys sells the produce they grow to local customers, and ships seedlings to customers all over the US so they too can grow their own nutrient-dense food.

Prior to ShipperHQ, they struggled with shipping their time-sensitive products to their customers and with setting easy, local pickup options.
Here is Dee Lucas, the business owner of Living Towers Florida Keys, explaining how ShipperHQ solved their complex shipping problems:
Our biggest issue, prior to Shipper HQ, was customers were confused by our ship days and cut off times and they were unsure when their order would arrive. We were able to configure ShipperHQ to offer different shipping services and prices based on ship days and processing cut off times, and clearly show the customer this information during checkout. The customer is now able to select the service while seeing the ship and delivery dates.

ShipperHQ also solved our local pickup issues. Customers, within a distance we specify, can now order online to pick up from our farm.
Transparent delivery, better shipping options, and healthy, locally grown food? We love to see it!
Enhancing your shipping strategy means tailoring your shipping options to fit your specific business. With ShipperHQ, merchants have the flexibility to create their own custom shipping rules for their checkout. This could be anything from offering certain shipping promotions based on a customer's location to implementing free shipping with purchases over an amount.
Rules that can be customized based on unique shipping needs means there can be flexibility to increase revenue while staying compliant and not hurting the bottom line.
ShipperHQ: Helping You Get Back to Business
We love supporting our customers with options that can help them scale and thrive in the large eCommerce world. When small businesses are given the resources they need to succeed, then we all win.
Check out more about ShipperHQ and sign up for your free 15 Day trial to transform your checkout and shipping experience from one platform!