The U.S. Postal Service introduced a new shipping service, USPS Ground Advantage™, that combines and replaces USPS Retail Ground®, Parcel Select Ground®, and First-Class Package® services.
The new domestic-only shipping service is set to significantly enhance USPS' overall product offering. However, with the launch of USPS Ground Advantage, rates for the retired services are no longer available.
What's This New Service All About?
USPS Ground Advantage is powered by USPS' commitment to improving the reach, reliability, and affordability of its shipping services.
Previously, different ground services were used based on weight limits and a variety of other factors. Now, USPS Ground Advantage provides a single service for packages ranging from under 1 pound to up to 70 pounds. This eliminates the need for switching between services for different weight ranges.
By consolidating multiple services into a single offering, USPS is offering its users a more straightforward and streamlined approach for delivering packages to customers across the country.
A few key benefits of USPS Ground Advantage include:
Supports shipments up to 70 lbs
Delivery within 2-5 business days
Free package pickup at your home or office
Parcel tracking at no additional cost
$100 insurance included for both outbound and return shipments
Primary option for sending hazardous materials (HAZMAT) that can't go by air
New pricing structure that reduces costs by over 3% for retail customers and approximately 1% for commercial customers
How USPS Ground Advantage Affects Your Shipping
As of July 9th, USPS no longer return rates for USPS Retail Ground, Parcel Select Ground, or First-Class Package. Instead, USPS Ground Advantage rates are returned in scenarios where rates for one or more of the retired services were previously provided.
This change impacts much deeper though as several major eCommerce platforms, including Shopify, BigCommerce, AdobeCommerce, and Magento 1 & 2, have not yet updated their native USPS integrations to support the new USPS Ground Advantage service, nor have most eCommerce marketplace apps.
Consequently, merchants on these platforms are not able to offer USPS ground services at checkout using the platform's native integration. To continue offering USPS ground services, merchants have two options: either wait until the platform adds support for USPS Ground Advantage, or source a third-party solution that already supports the service.
Support for USPS Ground Advantage
The good news is, our USPS integration has been updated to support USPS Ground Advantage.
ShipperHQ Customers
If you previously used any of the services that have now been replaced by USPS Ground Advantage and wish to continue offering USPS ground services, please complete the actions outlined in this Help Doc. Please note that we are contacting you directly to ensure that you have all the information and support you need to get USPS ground services back up and running.
Non-ShipperHQ Customers
We are here to support you. We're extending an offer to all merchants who sign up before the end of July to get 3 months off any annual plan. Just shoot us an email with the promo code 3MONTHUSPS, and we'll take care of the rest.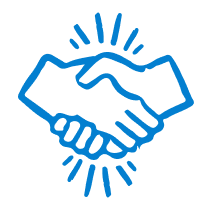 In the fast-paced world of shipping, we know it's not always easy to keep up with the latest updates. That's why at ShipperHQ, our commitment extends beyond our merchants. We're committed to keeping you, as part of the eCommerce ecosystem, well-informed about any shipping-related updates.
We understand the pivotal role shipping plays in the success of your business, and staying informed about new developments is essential for making informed decisions. Whether it's changes in carrier services, rate adjustments, or any other relevant shifts, we are here to provide you with the tools and knowledge you need to adapt effectively and navigate these changes with confidence.
Have Questions?
We understand that these adjustments may raise questions or require additional clarification. Your success is our top priority, and we are here to support you. Please don't hesitate to contact us and our team will be happy to assist you.