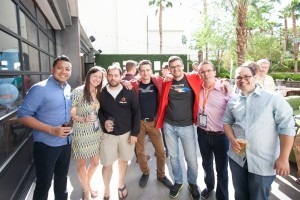 TurnTo is the fastest growing provider of customer-generated content solutions to the Internet Retailer Top 500 and Top 100 for the second year in a row. The TurnTo platform works for both brands and retailers, and has been built to meet the needs of today's consumers who are increasingly mobile and desire authentic content. With a suite of four solutions – Ratings & Reviews, Community Q&A, Visual Reviews and Checkout Comments – TurnTo clients are able to connect more content and more types of content,
better SEO, and deeper merchandising insights. The TurnTo team works to provide their customers with a better user experience.
TurnTo has been apart of the #Magento community since it was founded in 2008. They are ecommerce platform agnostic but almost a third of our clients are using Magento. They were lucky to learn the ins and outs of the #realMagento community five years ago from greats like @kpe, @benmarks, @magentogirl, and @WebShopApps Karen Baker, which is how they knew they had to sponsor #PreImagine.
This will be TurnTo's first time attending and sponsoring the event. But, we were lucky enough to gain some insight from Justin Poole, Head of Partnerships at TurnTo, as this will be his fourth time joining us at PreImagine:
Why did TurnTo decide to sponsor PreImagine this year?
TurnTo solutions rest their hat on the value of sharing of authentic user feedback, so sponsoring an event put on by the #realMagento community just makes sense. It's what we're about. I also have a deep respect for the founders and promoters of the event.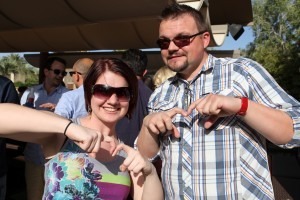 How would you describe your past PreImagine experiences?
It may be the hottest, most crowded, hardest time to get a drink at Imagine, but it's always been my favorite part. It feels how the Magento community should feel, which is great because even when it doesn't feel that way, you know that it can. It's flexible and scalable like that.
What is your favorite memory from past PreImagines?
My first time at PreImagine was also my first big Magento event with my employer at the time. I wasn't sure what to expect from a patio full of competing Magento agencies. When I came face to face with two members from one of our biggest competitors, I was so happy to discover that they couldn't have been nicer. While swaying at a respectably consistent pace, they told me, "Listen, you're gonna win some deals that we want, and we're gonna win some deals that you want. That doesn't mean we can't be friends. The good news is that there's plenty of deals to go around." They were right.
What are you looking forward to most this year?
Magento kicks off on my birthday this year, so I'm hoping for the gift of a hangover-free PreImagine, followed by three more glorious nights of celebration. Was that answer too selfish?
What would you list as the biggest benefit of attending PreImagine?
Getting to spend some real time with the #realMagento community. This isn't a merchant-heavy event, and that's what makes it so great. You get to spend your first few hours at Imagine focusing on your colleagues, partners, and competitors that make the space so great.
Do you have any advice for first time attendees?
Arrive early. Stay late. Wear your badge, but not your blazer. If you need sunglasses, bring those too.