Commerce Hero is the first developer marketplace focused exclusively on Magento developers. The Commerce Hero team helps to connect merchants and agencies with developers for contract or full time work. If you've ever tried to find a good Magento developer before, you're likely familiar with the pain point that Commerce Hero is working to solve.
Kalen Jordan, founder of Commerce Hero, has been apart of the Magento community since 2011, and have attended PreImagine pretty much every year since it started. He sponsored a couple of years previously through MageMail, his other business in the space. But, this will be Commerce Hero's first appearance at the event!
Kalen took time to discuss his experience at PreImagine, what he and the Commerce Hero team is looking forward to this year
and much more: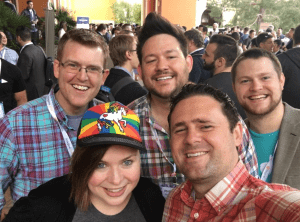 How would you describe your past PreImagine experiences?

PreImagine is always a blast – I get to see all the old friends that I've met over the years in a more relaxed environment, before getting into business mode for the conference proper.
What is your favorite memory from past PreImagine events?
Seeing the #RoadToImagine guys roll in on their motorcycles. Also, hanging with my buddies Phil, Jenn, Ben, and Jonathan.
What are you looking forward to most this year?
Unleashing our new Commerce Hero T-shirts on everyone. Also, showing everyone our custom Commerce Hero coasters that happen to have contact info on the back of them.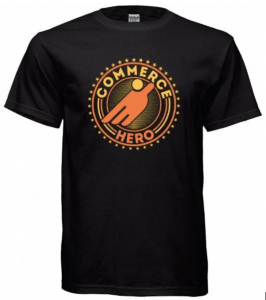 What would you list as the biggest benefit of attending PreImagine?
PreImagine is basically #realmagento IRL. No other time or place you can see all those people in the same place. Also, this might be the only place you can go at Imagine with a green badge without getting attacked by salespeople.
Do you have any advice for first time attendees?
Don't overthink it – relax and enjoy yourself. And don't be shy!