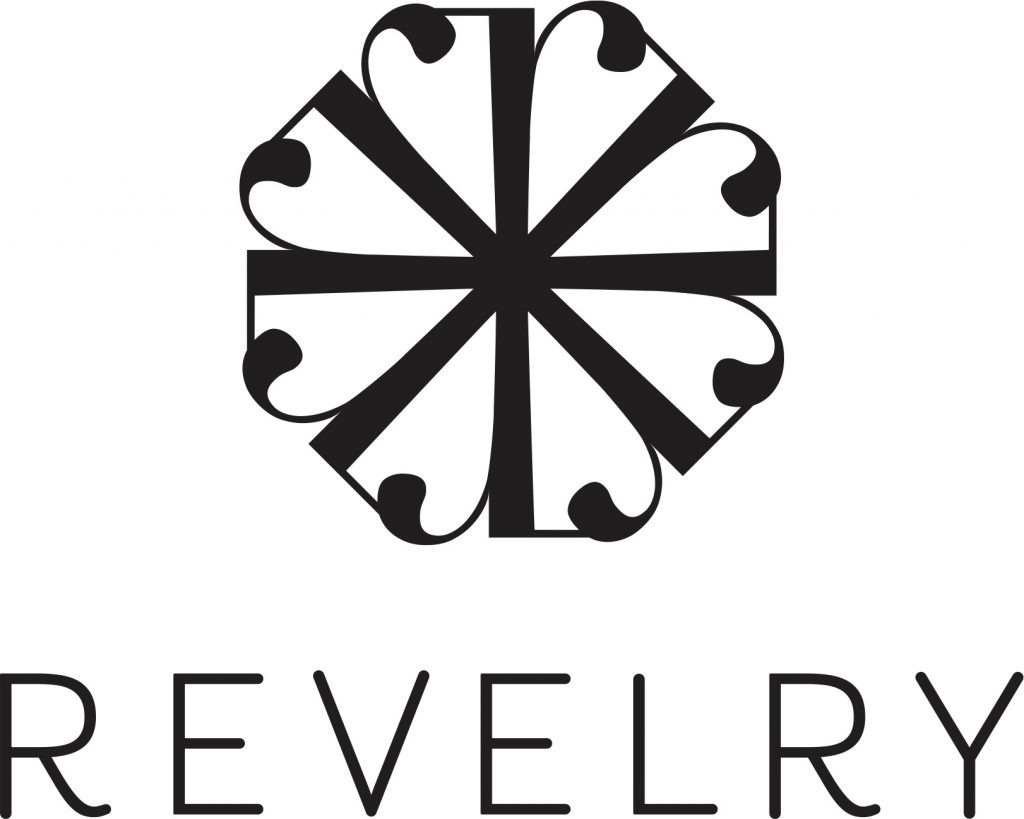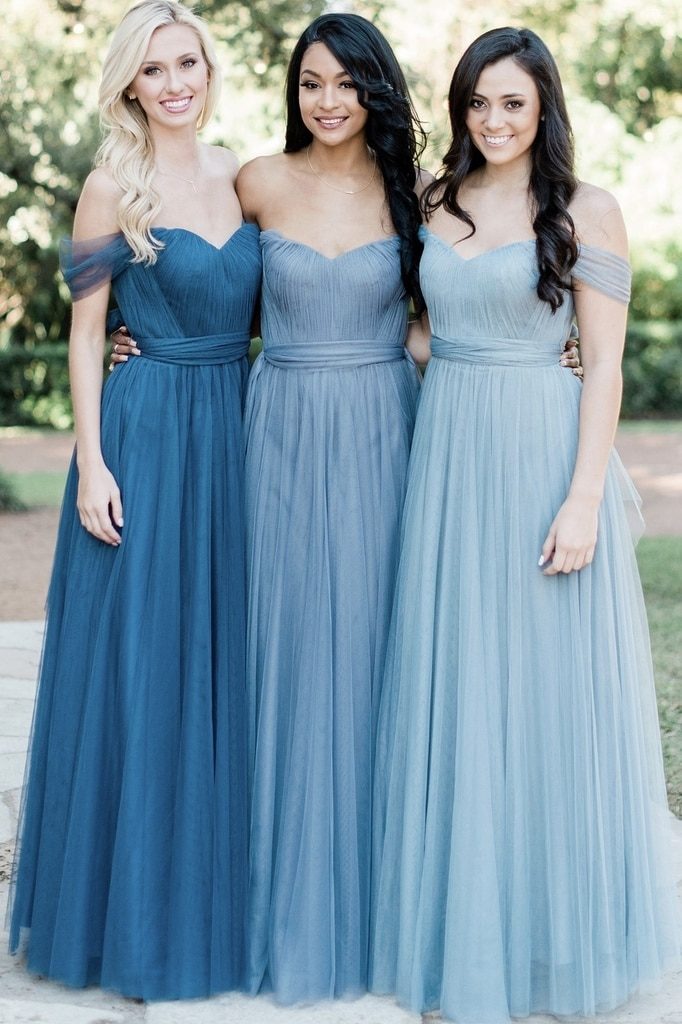 How innovative bridal party dress shop Revelry leverages ShipperHQ for accurate delivery dates and a better eCommerce checkout for customers
When a search for the perfect bridal party dress becomes a thriving eCommerce retail business
When Founder Michelle DeLoach started bridal eCommerce salon Revelry in 2008, it wasn't her first foray into entrepreneurship.
"I've loved the idea of being able to sell something I've made since I was a kid," said DeLoach. "I used to sell friendship bracelets on the bus for a quarter. This entrepreneurial spirit has only grown in me throughout my life."
Now what started as a little childhood ingenuity has developed into a thriving bridesmaid dress business.
Much of Revelry's success can be attributed to their ardent dedication to the customer experience.
DeLoach started the business when she and her friends had trouble finding beautiful and affordable formal gowns for sorority functions. It was this struggle that helps her to truly understand what buyers need.
Revelry values making every woman feel celebrated, which is why they make dresses from size 0-32 and feature four different lengths. Going even further, they won't charge extra for larger or longer dress sizes, something that sets them apart from most boutiques.
However, a variety of products and complex shipping scenarios can make it difficult to maintain a high standard of customer service. DeLoach quickly realized they would need an outside solution to help, and that's when they turned to ShipperHQ.
Improving the customer shipping experience with ShipperHQ's Date and Time feature
One thing the Revelry team lacked in particular was the flexibility to set different shipping rules based on individual product criteria.
"There is no one size fits all solution for our shipping. Not only do we need to be able to ship different services per product SKUs, but with ShipperHQ we are actually able to be as specific as having some products show delivery date details, while others don't."


Michelle DeLoach, Founder / CEO, Revelry
According to DeLoach, being able to show delivery dates with the ShipperHQ Delivery Date & Time rules has made all the difference. Giving customers more delivery details at checkout cuts down on the number of service calls her team receives.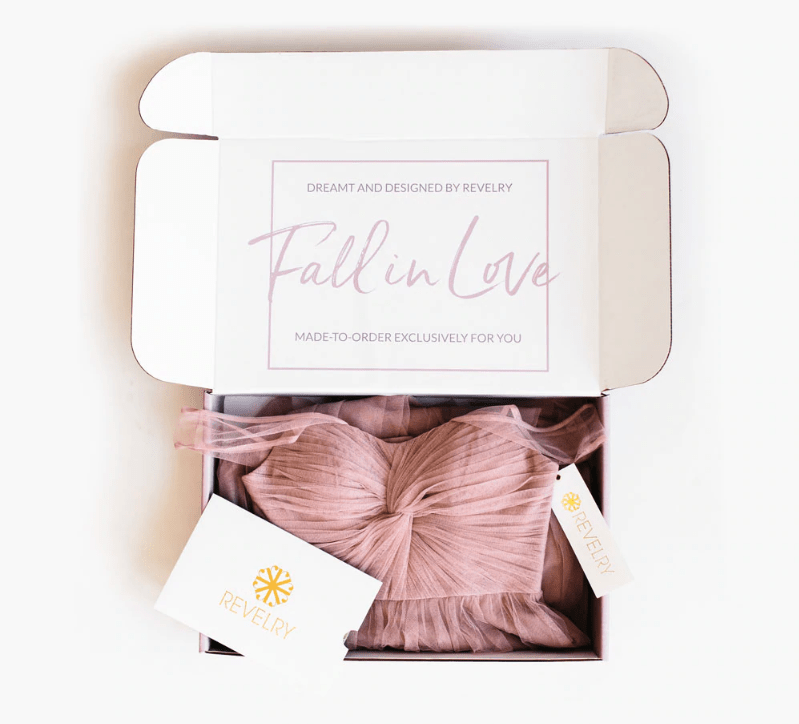 Not to mention, providing an accurate arrival date information is crucial to perhaps the most fun element of their customer experience – the Sample Box Try-on Party.

Showing delivery arrival dates via ShipperHQ for Try-On Party orders
For Revelry, choosing the right wedding looks should be part of the joy and excitement. A Try-On Party gives brides and their friends an opportunity to gather, find the right gowns, and celebrate the upcoming big day.

"It's a passion of mine to be able to provide a fun experience. Revelry is about celebrating the fact you're about to spend your life with someone, and getting all your loved ones together."

However, it's hard to celebrate if a 5-7 day delivery window means the samples might not turn up on time. Now customers can be confident of arrival before ever placing the order.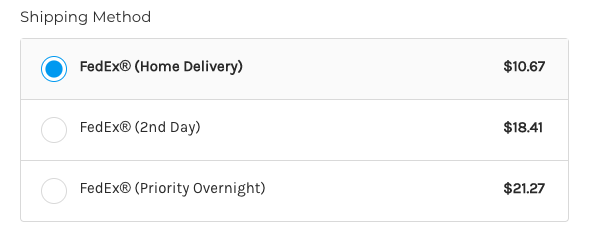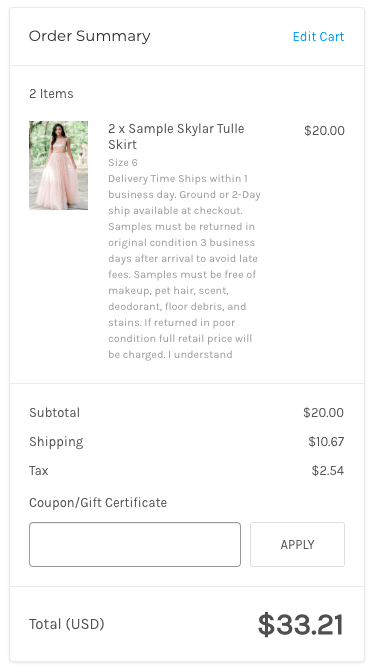 Revelry also uses the ShipperHQ Date and Time feature to set a same-day shipping cutoff time. Customers are guaranteed even faster shipping on orders placed by 2:00 PM, which helps reduce abandoned cart rates.

As an online only boutique, Revelry is reinventing the way women shop for bridesmaid dresses. Their innovative business model, deep understanding of the customer, and passion for the experience help differentiate the company and build a loyal fan base.

By using ShipperHQ, Revelry is able to incorporate these core values into the checkout process and shipping as well. This enables them to give shoppers an exceptional experience throughout the whole buying journey.

Want to provide your customers a superior checkout experience with accurate delivery dates, customized shipping options and more?
Interested in hosting a Try-on Party of your own? Head to their website to see what bridesmaid dresses Revelry has to offer.