How direct-to-consumer boot retailer optimized its eCommerce checkout experience with ShipperHQ
A pioneer in eCommerce for cowboy boots and leather goods.
Since launching in 2015, Austin-based western-wear retailer Tecovas has quickly earned a reputation as the "Warby Parker of cowboy boots" by selling affordable leather shoes and accessories direct to consumers (D2C).
Tecovas makes each item using the finest material available, taking an entire team of artisans over 200 steps to make a single boot by hand. The result is a beautifully crafted product, priced under $300 that can stand the test of time.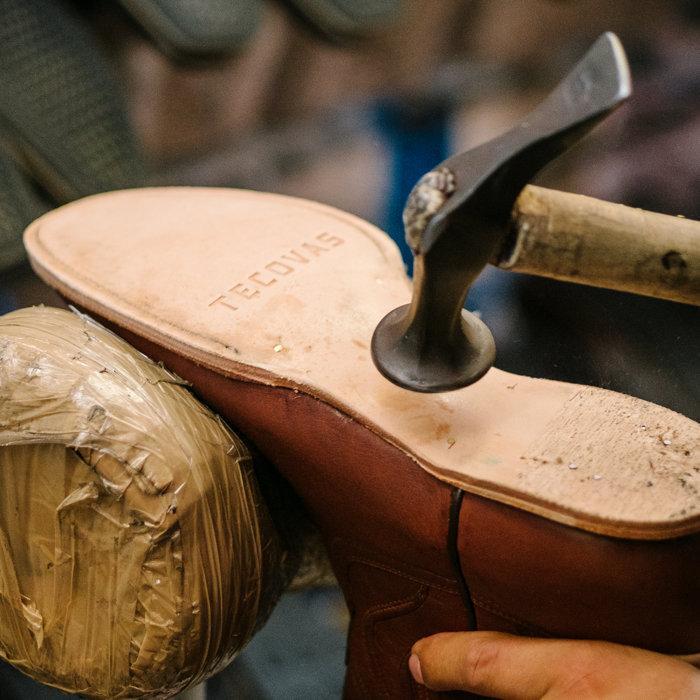 Tecovas' dedication to quality – both from a manufacturing and customer satisfaction perspective – is what makes the company stand out in an industry where middlemen and markups are the norm. It's also what drives them to constantly look for new ways to innovate and improve their online shopping experience.
"People are willing to drive 3 to 5 hours just to try on our boots," said Noah Solomon, Digital Director at Tecovas. "The loyalty and passion we see from our customers is always in the back of our minds when designing new products. It also inspires how we approach eCommerce. We want to try and provide as close to an in-store experience as possible for those that can't visit, so fast free shipping is the most important place to start."
Delivering honesty at checkout

Like most D2C brands, Tecovas started off as an online-only shop, launching their first Shopify powered website the same year of their founding.
The goal of their website was simple – to share their story and a line of handmade products in a way that entices customers to buy. And it worked, earning them $15 million in new equity funding this year to help expand new stores across the United States.
With this growth, Tecovas began looking for new opportunities to enhance their eCommerce experience as the brick-and-mortar portion of their business took off. One opportunity they found was in plain sight on their checkout page.
At Tecovas' checkout, customers were given various shipping options and shipping costs ranging from standard shipping to 2-day delivery (and everything in between). The problem was, from a user experience perspective, the delivery date details that appeared next to these options weren't as clear as they could have been.
Since honesty and transparency are key to their brand message, the Tecovas digital team searched for a solution to help them show actual delivery dates (and not just estimates) at checkout.
With ShipperHQ, Tecovas is able to clearly show accurate delivery information in the checkout, clearing up any confusion that may have occurred by having a delivery range instead.
"Now customers on the other side of the country get a better picture of what free shipping, 2-day shipping and our other shipping options mean. It's not just about shipping price anymore. They want to choose what's most convenient to them and know precisely when their order will arrive without any guessing involved. With ShipperHQ, that's exactly the type of checkout experience a customer receives," said Solomon.
Enter: ShipperHQ
"Our website used to only show delivery ranges at checkout," said Solomon. "Previously, we would display something like "3-6 business days" as an estimate. In a lot of cases, the boots arrive much faster than that, but we couldn't message that universally. With ShipperHQ, now we can offer real-time delivery date details calculated by FedEx."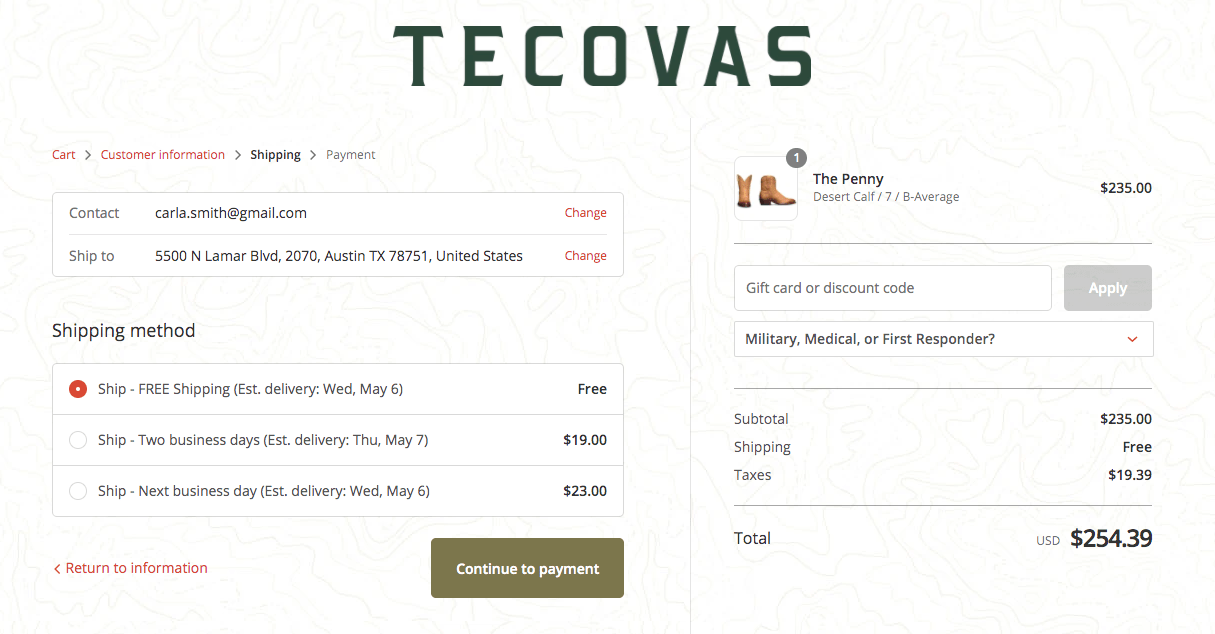 Efficiently adjusting their shipping strategy
Like many growing businesses, Tecovas has had its fair share of new product launches. And highly anticipated ones, at that.
Their customers expect a lot, not only in terms of product quality, but from their online buying experience itself. So when it came time to launch their new line of Python leather products, Tecovas knew a few adjustments were required for their shipping strategy. Specifically, the team knew they needed to remove the expedited shipping options at checkout when they initially offered snakeskin items on the site.
"We weren't sure we could fulfill and ship out these Python orders as fast as customers would want for an expedited option. To us, it was more important to anticipate this demand, show different shipping options and provide our customers with a realistic expectation about when their order will arrive. And, with the help of ShipperHQ, we were able to do all this rather easily."
Shipping savings that add up
For a lot of SMBs, each penny spent or saved is analyzed in detail. Shipping, in particular, is a costly and time-consuming challenge for any eCommerce store. So finding new ways to improve numbers for this part of their business is always top of mind.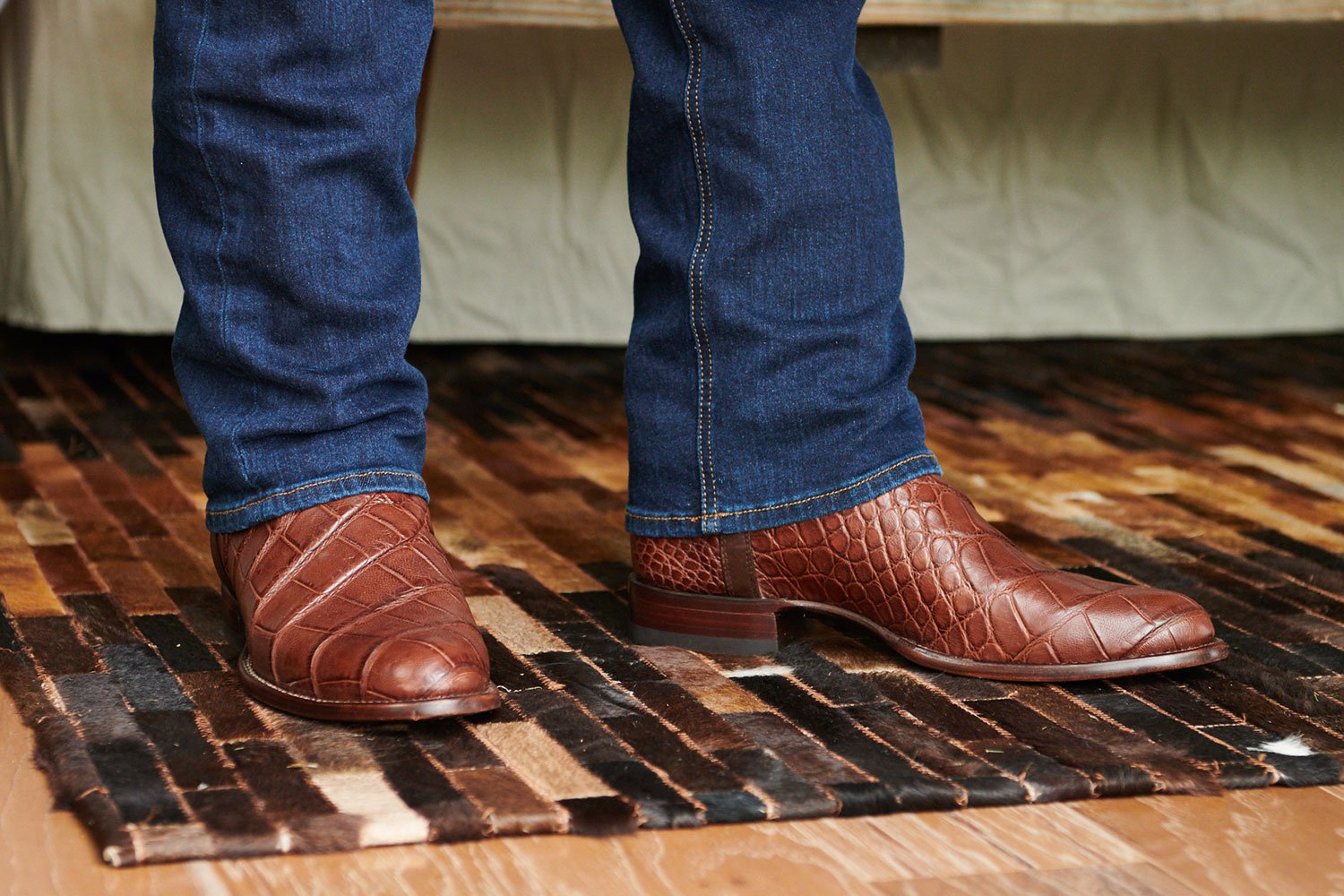 From choosing your packaging and inserts, figuring out your shipping margins, picking out what carriers to work with, and managing a fulfillment team – there's a lot involved in a shipping strategy.
"We are able to save on labor costs by smoothing out our fulfillment process. Since we now provide our customers with accurate delivery date information – one that takes into account how long dispatch actually takes – we can batch ship our orders more efficiently, " said Solomon.
The Tecovas warehouse team knows exactly what orders to fulfill and ship out on a given day to meet the delivery date promised to customers at checkout. Beyond improving efficiency, Tecovas is also able to save money with ShipperHQ by validating a customer's address.
By determining whether a customer's address is residential or commercial, Tecovas can charge the correct amount for last-mile delivery. They are also able to avoid invalid addressing charges and prevent orders from going to incorrect locations. It's a win-win.
"We spent some time doing manual address validation before, but knew a third-party Shopify app like ShipperHQ could do it a lot better than us and give us valuable ROI."
An online shopping experience you can trust
While more competitors enter the D2C boot-making space, including traditional western-wear companies, Tecovas dedication to their customers is what will set them apart for years to come.
That's why Tecovas and ShipperHQ work so well together. Tecovas can customize their checkout to align with their business model, delivering an online shopping experience that is straightforward and trustworthy.
"As we expand into new product lines and open up stores in other parts of the country, we will continue to look for new ways to improve our online store experience and look forward to having ShipperHQ by our side along the way."
Want to see how a shipping solution can help your Shopify business prepare for the busy holiday season? Sign up for an extended 30 day free trial!