In the world of ecommerce, where there's no opportunity to touch a product, try it on, or try it out, product pages are the next best thing. Relying on images, video, and artfully-crafted narrative, your product pages are the first and best opportunity you have to pitch your products to potential customers.
Think pages don't matter? Think again. Over 60% of consumers want to see at least three or four images when shopping online, and 83% of smartphone shoppers find product pictures extremely influential. Almost the same percent said the same about descriptions and product specs.
As Larry Page, the cofounder of Google, said, "Always deliver more than expected." If you want to sell, you want product pages that exceed expectations. That means creating a comprehensive and engaging resource that can give customers the valuable experiences necessary to influence a buying decision. This is what you need to know about striking the right chord with every customer.
Parts of a Product Page
A product page is, as the name implies, a page dedicated to showcasing a product. Intended to recreate the experience of in-person shopping in a virtual manner, product pages are the best possible way to introduce shoppers to your inventory.
All product pages have a few key elements that are absolutely critical. Leave any of these on the table, and you'll immediately deprive your customers of the important info they need to make a purchasing decision. The four elements that matter the most are:
Product images: Customers can't see your product in person for themselves, so your product images serve as a stand-in. All images should be high-quality and professionally shot — no low-resolution cell phone pics — and should show all angles of an item.
Product name: When naming products, ask yourself two questions: What best describes this product, and what sets it apart from the competition? Note that not every product needs a witty or ingenious moniker, but a catchy name customers can use to talk about your products can be a good way to facilitate word-of-mouth marketing.


Product description: A shopper can't determine things like size, shape, or material for themselves, so it's your duty to inform them. Since 95% of consumers find product descriptions either important or very important to the purchase process, a thoughtful description can be the hook necessary to send shoppers to the checkout.
Thoughtful user experience: No one likes a clunky, outdated website. Make sure your product pages, especially the checkout portion of it, are well-designed, easy to use, easy to navigate, and responsive across all devices.
Product Pages Matter
Product pages are a critical way to communicate important information to consumers, but the role they play on your site goes far beyond that. When handled correctly, product pages have a lot to offer your overall digital strategy, boosting everything from SEO objectives to conversion rates.
1. Helps optimize your website.
A strong ranking in the SERPs is a priority for every company, and great product pages can be an advantage in putting you on top. Well-crafted product pages have a lot to offer from an SEO perspective, including heavy usage of keywords and phrases.
When customers search terms related to your business, like product categories, sizes, or specifications, a product page with strong descriptions, image tags, and backlinking can position your page above the fold. High-quality content in general can curry favor with Google, so great descriptions will only help with visibility.
2. Increases conversions.
As an ecommerce store owner, your product pages are the primary resource shoppers have to evaluate your products. A page with a single image and a few bullet points on product specs isn't going to win over anyone, which is why businesses are encouraged to build out comprehensive, high-quality pages.
A good product page can yield the information necessary to put doubts to rest. By convincing customers to click "Buy," you can increase conversion rates and make sales that may not have been possible otherwise.
What Makes a Perfect Product Page?
You know the benefits of a perfect product page, but bringing an amazing page to life isn't always as easy as it sounds. When building out pages for your products, keep these criteria in mind for the best results.
1. Clear, large images.
If you've ever clicked on a product image to try to see an in-depth look but were stymied by low resolution, you know how frustrating it can is when shopping. Customers want the ability to get a 360-degree view of what you're selling, providing adequate context to alleviate curiosity.
To capture visitor attention, make sure images are above the fold. Give shoppers a variety of options from different angles and the ability to zoom in to capture close-ups. Don't stop at just one image, either; use a minimum of three to five.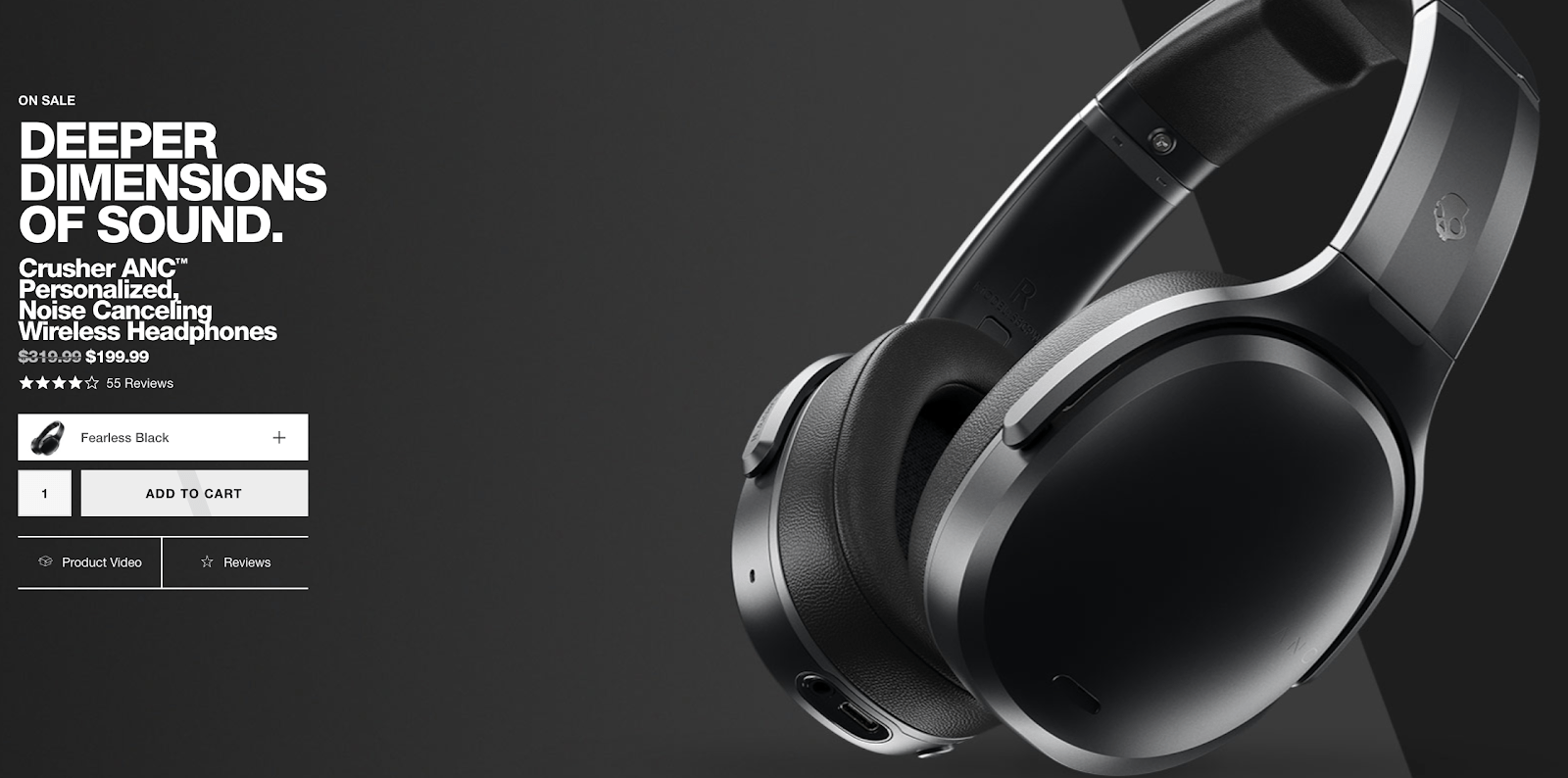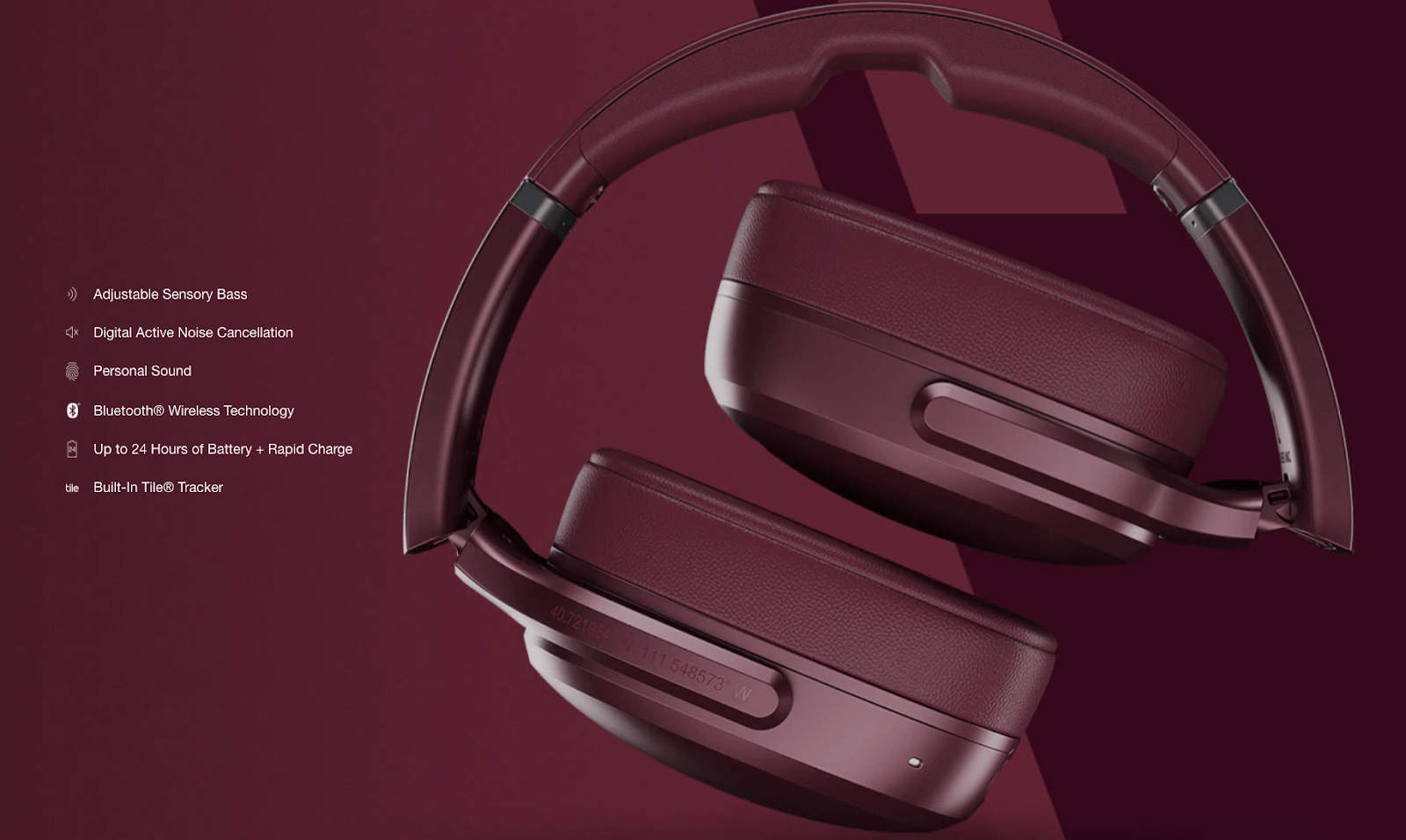 2. Unique product descriptions.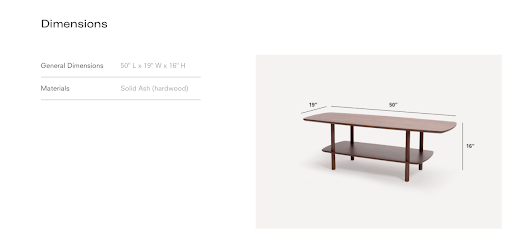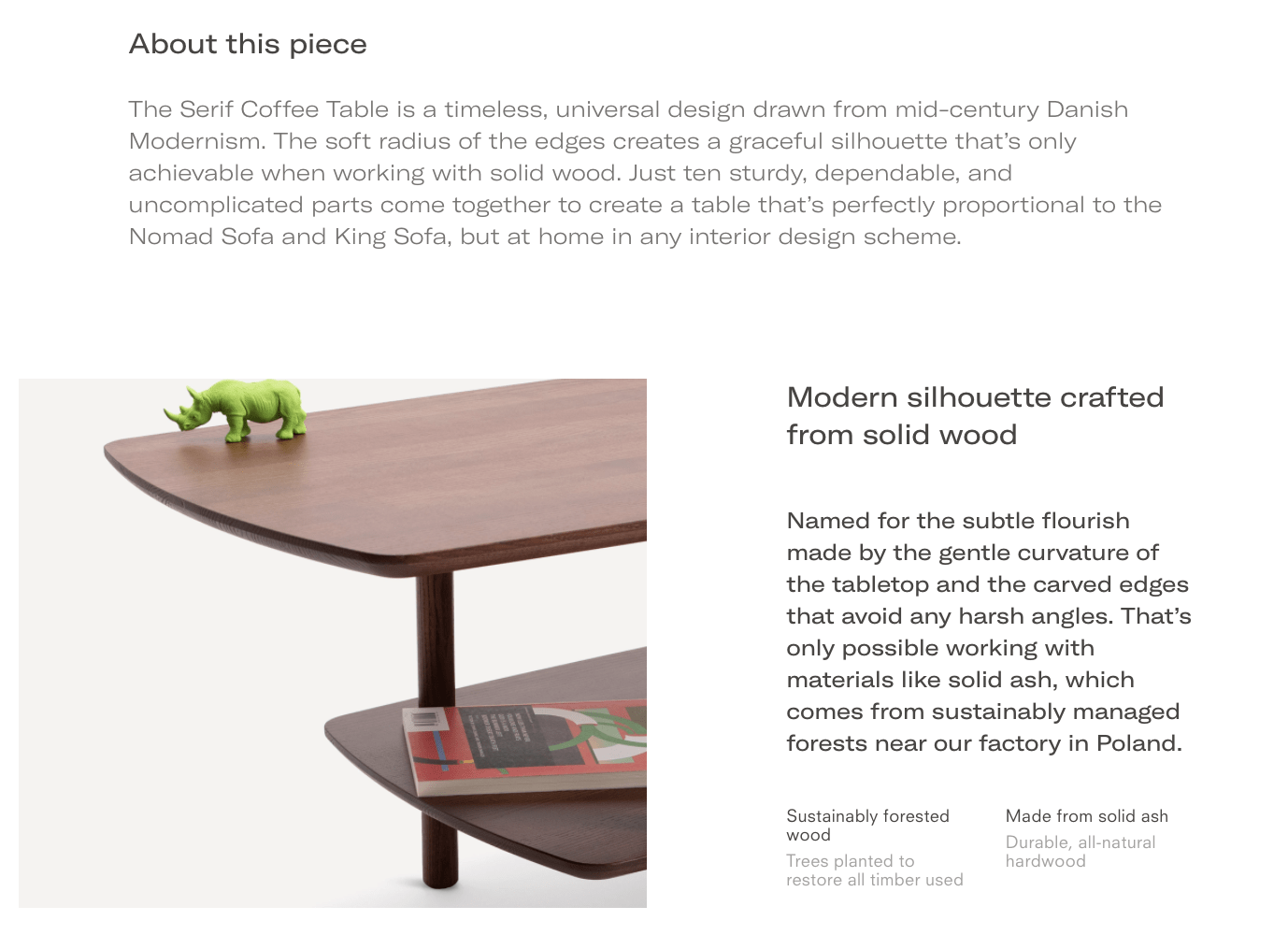 Product descriptions are more than a simple way to describe a product. They're a form of content marketing that can be very effective in luring in shoppers. A good product description goes beyond simply shape and size. In addition, it should answer a few different questions in order to satiate curiosity, including:
Who is the product for?
What is the product used for?
How does the product work?
What sets it apart?
Why should visitors purchase the product?
Speak to your target audience.
Tone matters. Your target audience should always be a point of consideration in crafting content that counts. You may describe a business suit, for example, with elevated language targeted at professionals. On the other hand, the description of teen room decor may be more upbeat and light in tone.
Use verbs.
Product descriptions don't have to be dry, boring, or full of adjectives. The best product descriptions are ones that employ the use of narrative, telling a story about an item in a way that engages a reader. When you illustrate how products can be used in real life, shoppers get a better idea of purpose and potential.
Borrow from your buyer's vocabulary.
In identifying your target audience, tailor your speech in a way that will seem natural to a buyer. If a teen may use words like "flirty" or "fun," it's okay to use them in product descriptions. However, these kinds of terms may seem too juvenile for an adult, so putting them in a product description for a toaster will seem incongruous.
3. Add reviews and ratings.
Reviews are essential on any ecommerce page. In fact, 95% of shoppers read reviews before making a purchasing decision. Putting reviews on your page takes the effort out of hunting down feedback, providing an extra boost of confidence for shoppers. While some will still take to Yelp! or Google to seek out other feedback, many will be satisfied solely with the reviews on your site.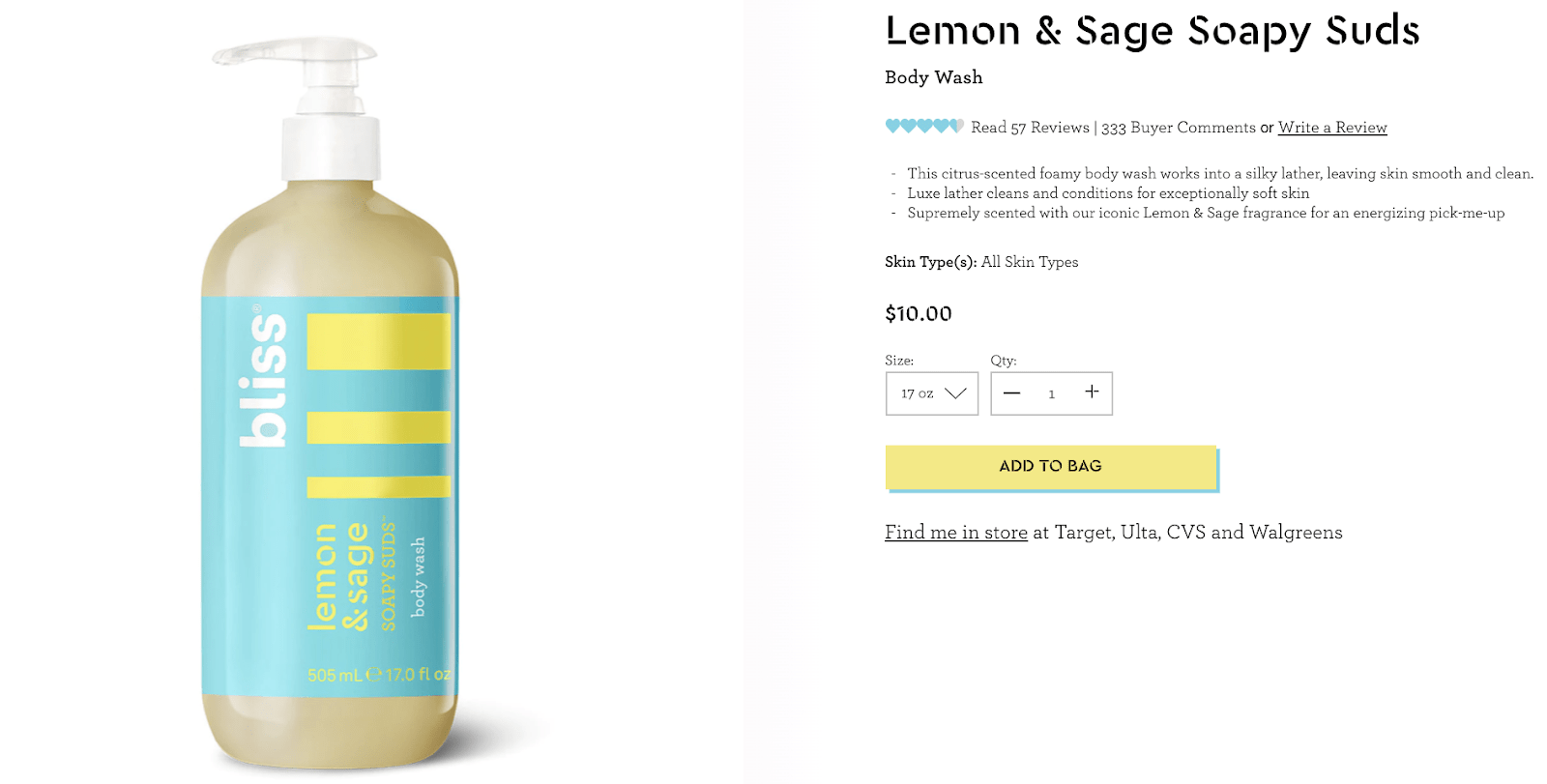 4. Clear call to action.
Your product page is designed around conversions, so make sure shoppers know exactly how to proceed. Encourage them to place an order, provide a link to purchase, and even preview payment types so that buyers know what to expect.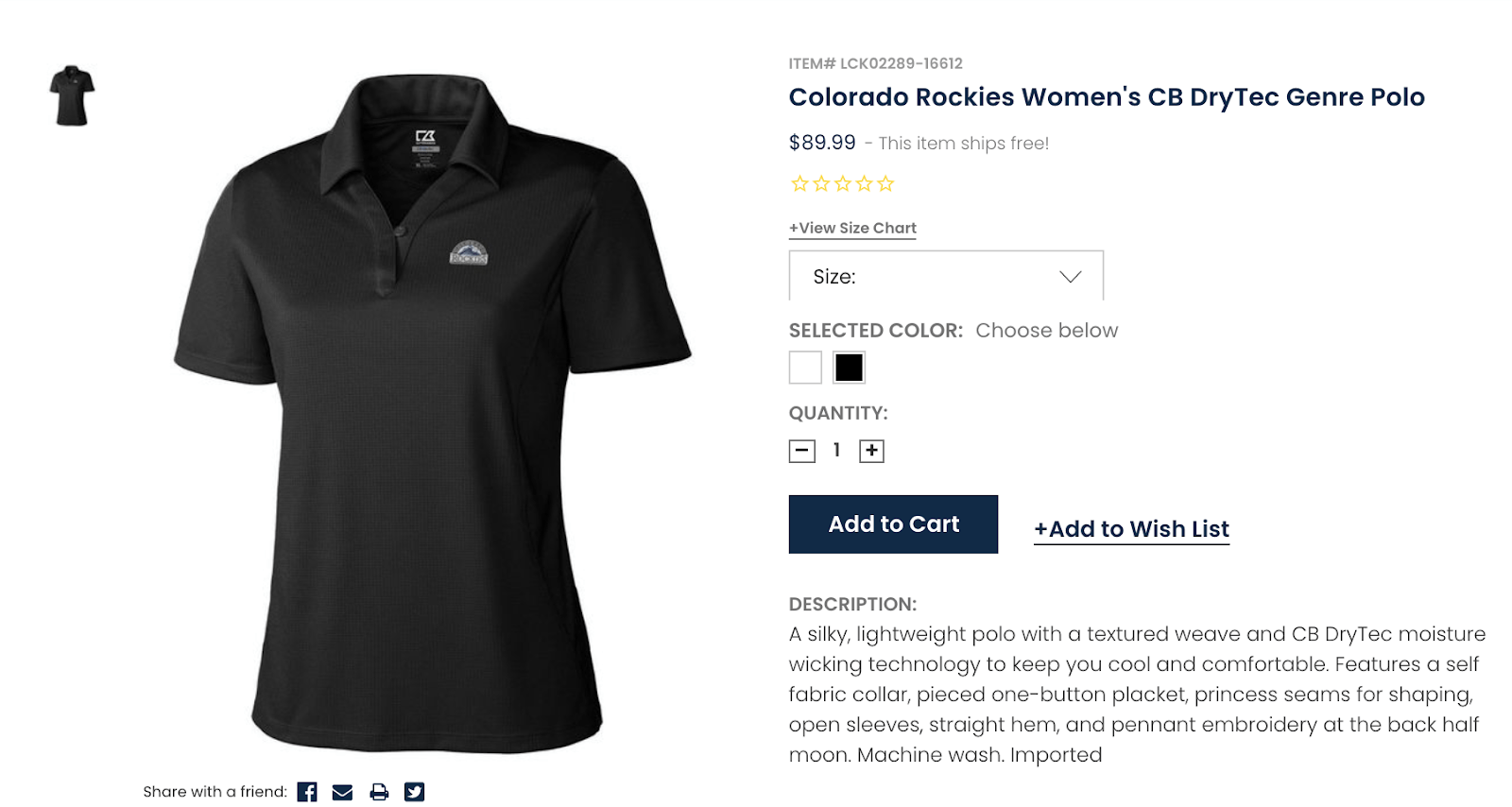 5. Product recommendations.
Using analytics, you can easily determine which products customers tend to pair together when shopping. Employ product recommendations to leverage this knowledge and suggest other products a buyer may like. This can lead shoppers to items they may not have known about, increasing the likelihood of additional sales.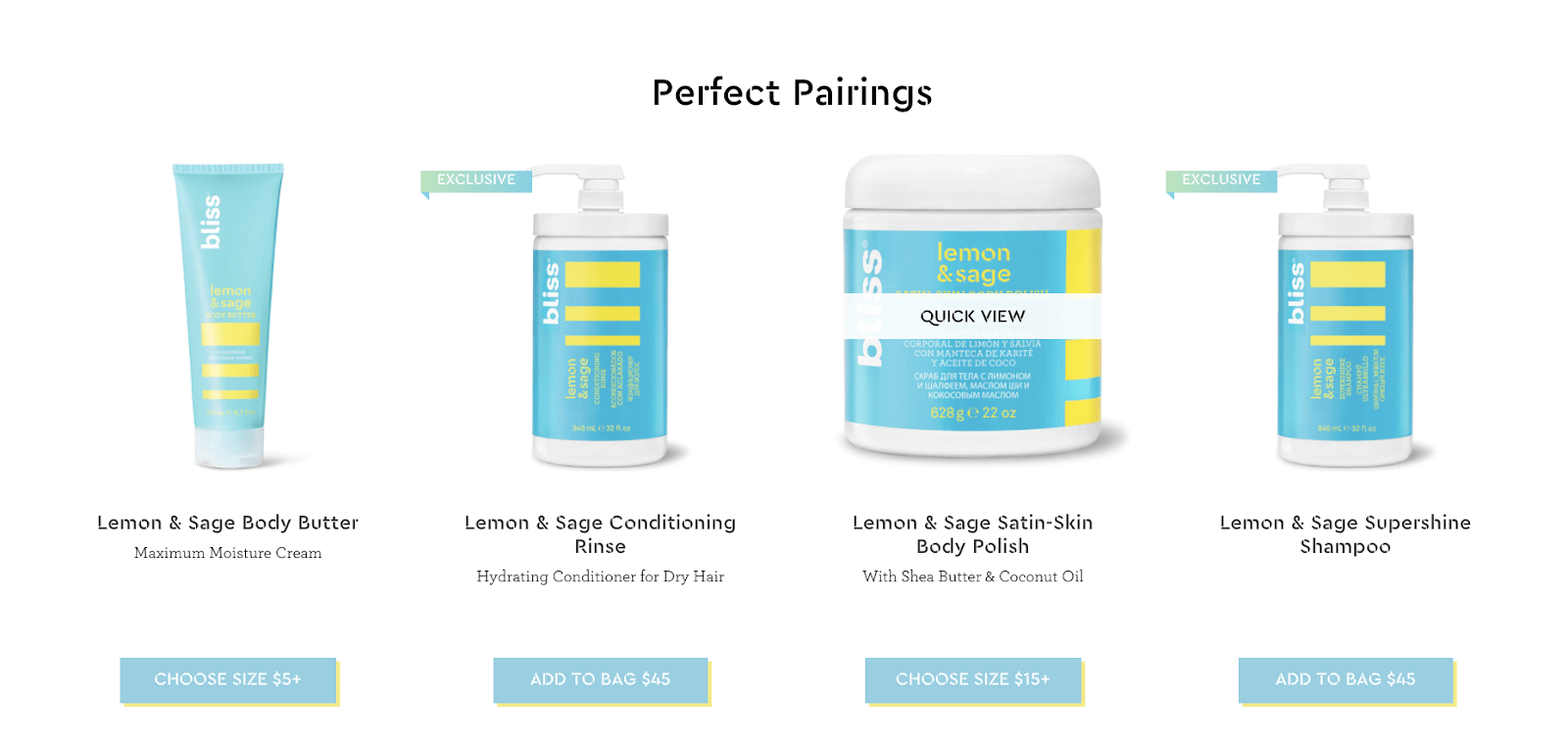 Two Ecommerce Product Pages to Copy
Some ecommerce pages are better than others. Bliss World and Burrow both nail the product page game, providing an excellent reference for ecommerce businesses who want to up their chances of success.
1. Bliss World.
Bliss, an all-natural line of bath and beauty products, has the product page game down cold. Pages are beautiful, with attractive images that show both product exteriors as well as the soaps and scrubs themselves. Reviews are featured prominently, as are ingredients. Product recommendations are visible at the bottom of the page. The background colors fit perfectly with the company's branding, creating a fresh, fun look that compels customers to buy.

2. Burrow.
Direct-to-consumer furniture company Burrow makes shopping fun with attractive and effective product pages. The large image gallery is detailed and comprehensive, featuring thorough stand-alone pictures as well as staging examples in a home setting. Product descriptions are long and detailed, and even include a collection of images depicting assembly. Customers can see matching products at the bottom of the page, making it easy to furnish a whole room with complementary pieces.

Conclusion
Product pages can make or break your ecommerce site. A great page with strong images, vibrant descriptions, reviews, and an actionable CTA will see stronger customer engagement and more sales. Small, blurry images, bare-bones specs, and a lack of information will send customers into the arms of your competitors. By understanding what works and what doesn't, you can create amazing pages that can drive customers to the checkout and put money in your pocket.