Adobe Summit is a free virtual conference for all things digital and customer experience. There are over 200 sessions and tons of networking opportunities spanning dozens of time zones from April 27th – April 29th. With so much going on, we're here to help you navigate this massive event and get the most out of it!
This year's Adobe Summit will include keynotes from industry experts on all the top trends, super sessions focused on innovations for Experience Makers, customer spotlights from event sponsors, as well as sessions and training workshops from 11 tracks:
Adobe Experience Platform
Analytics, Insights, and Activation
B2B Marketing and ABM
Campaign Management
Collaborative Work Management
Content Creation
Developer Ecosystem
Digital Commerce
Digital Document Productivity
Personalization
Trends and Inspiration
This can be a lot to dig through, but as a Showcase Sponsor of Summit '21, we've got you covered on all the hacks to get the most out of the jam-packed three days. 
Don't Miss These 9 Adobe Summit 2021 Sessions
Although the full agenda has over 200 sessions, we've identified the most important ones led by Adobe experts and ShipperHQ partners covering the latest digital trends and ecommerce technologies.
During this keynote, executives from Adobe, FedEx, and Pfizer will share the latest trends and technologies for great customer experiences. Find out what's key to business growth today.
Dan Levy, Emmy Award-Winning Writer, Actor, Director, Producer of Schitt's Creek, will host the annual Adobe Sneaks. During this session, he will share the top seven projects that evolve the way brands interact with their customers, tapping the latest technologies like AI and low-code apps.
Leaders from the Magento Product Management team will share the upcoming roadmap across Magento Commerce, Business Intelligence, Cloud, and the latest Adobe Experience Cloud integrations.
Chris Guerra, Co-CEO of ShipperHQ partner Blue Acorn iCi, and Sue Beckett, VP of Ecommerce at Lovesac, will discuss how to replicate brick-and-mortar experiences online. Additionally, they will explain why now is the time for brands to reevaluate their digital shopping experiences.
Charlie Hall, Head of Digital Strategy at Blue Acorn iCi, and Mike Lewis, Director of Ecommerce at Pentair, will discuss how to facilitate ongoing customer experience optimization with an experience-driven digital strategy and roadmap, as well as what technologies are needed to build a convenient, streamlined DTC channel.
During this session, the Developer Experience organization will provide an update on their efforts to unify and grow Adobe Experience Cloud developer capabilities, enable partners, engage with the community, and work in the open.
John Knowles, CTO of ShipperHQ partner JH, and Salvatore Denaro, Sr. Web Consultant at Google, will touch on everything you need to know about Core Web Vitals, major performance benefits of PWAs in relation to Google's updates, and strategies for capturing these benefits.
Charlene Li, Founder and Senior Fellow of Altimeter and a Prophet Company, will explain how to be on the right side of disruptive growth. Also, learn how to develop a growth strategy that aligns the entire organization, including leadership and culture, around the future customer experience.
River Korn, Account Director at ShipperHQ partner Guidance, and David Guerra, IT Director of Scuf Gaming, will show how to use 3D visualization tools, product bundling options, and upsell opportunities with add-ons during checkout.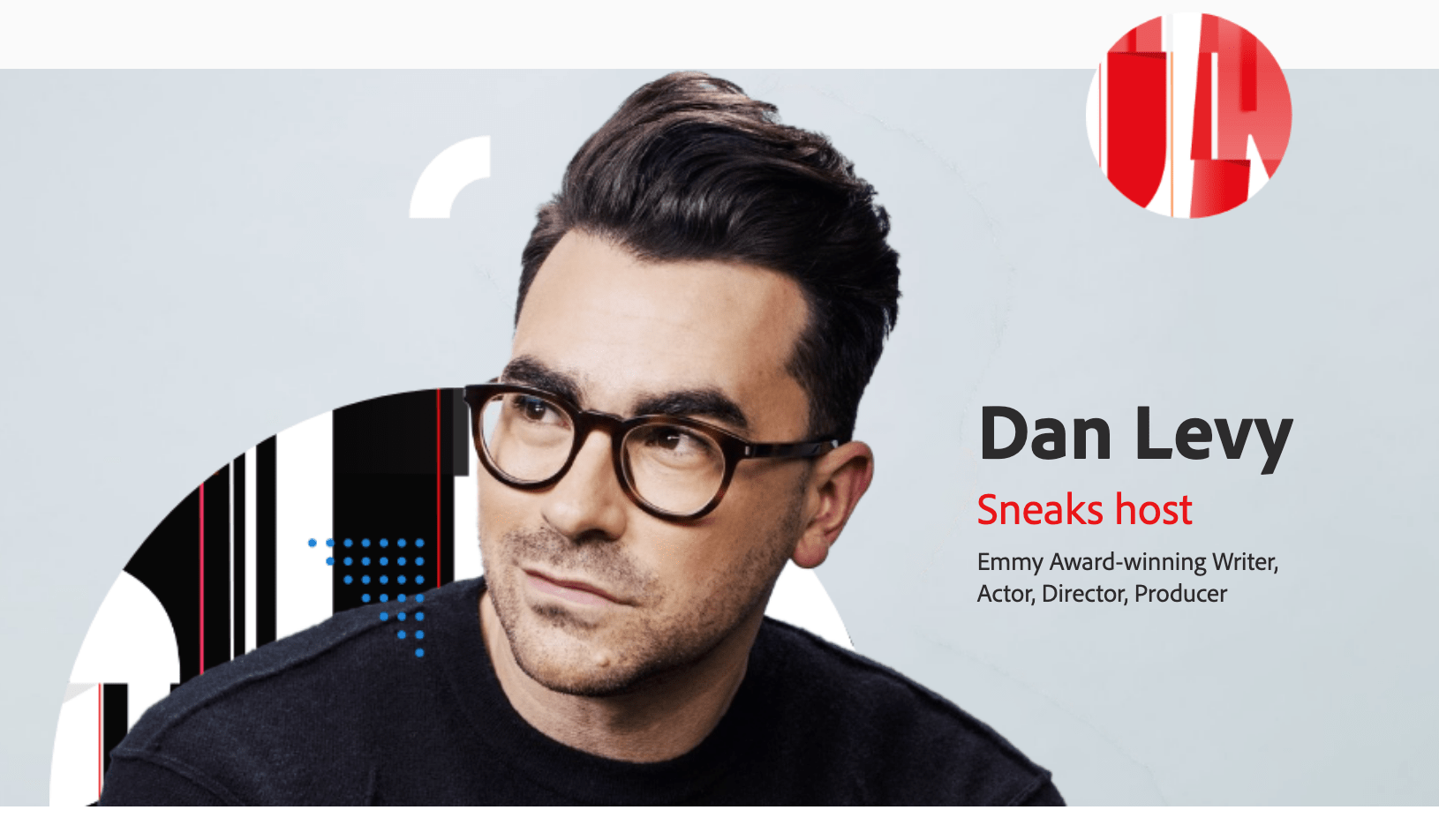 Register for Braindates During Adobe Summit
During Summit, Braindates will be the easiest way to connect with other Summit attendees in virtual one-on-one or small group conversations. You can create discussion topics, or join groups with topics created by others, to share knowledge and network with the Summit community. Adobe's Braindate networking platform is designed for efficient peer-to-peer learning and connecting about subjects attendees are interested in!
Starting on Tuesday, April 13th, the Braindate platform will be available for Summit attendees to create topics and pre-schedule meetings. Then, all Braindate meetings will be scheduled to take place between Tuesday, April 27th, 12:30 PM CST, and Thursday, April 29th, 7 PM CST.
During the event, ShipperHQ CEO Karen Baker will be hosting her own Braindate topic – Magento Commerce and Adobe: How Can the 2 Communities Work Better Together – on April 27th at 3:30 CST.
Check Out Adobe Summit Sponsor Pages
Adobe Summit sponsors are top Adobe partners and solutions providers who will have their own sponsor pages during the event. On these pages, attendees will be able to schedule a meeting, download exclusive content pieces, view customer spotlights, and enter giveaways.
In fact, ShipperHQ's Showcase Sponsor page will allow visitors to
Meet with a member of our sales team
Download our Adobe Summit exclusive Amazon-style Checkout Guide
Watch our brand new merchant spotlight featuring Marysville Marine Distributors.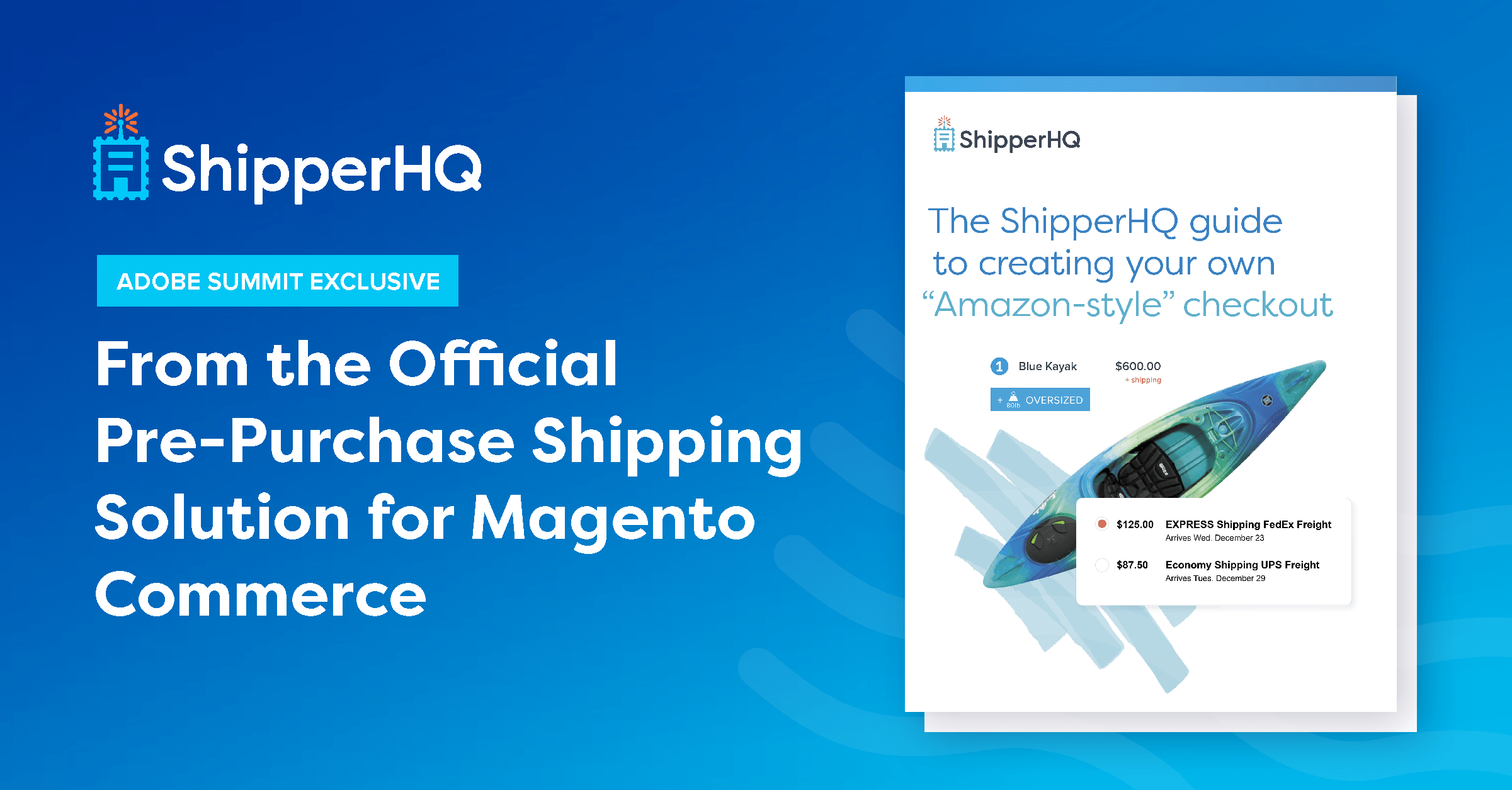 Learn More About Our Work with Adobe and Magento Commerce
Last year, we launched our partnership with Adobe Commerce Cloud as an Adobe Exchange Accelerate Partner. This year, ShipperHQ was selected as the Official Pre-Purchase Shipping Solution for Magento Commerce Merchants!
We are delighted to be partnering with ShipperHQ to offer their market-leading pre-purchase shipping experience technology to Magento Shipping customers. ShipperHQ seamlessly offers a multi-carrier, highly configurable shipping rule and packaging solution that merchants need to deliver the personal shipping experiences their customers demand, in the most efficient and optimized manner for their business.


Andy Barker, Director of Product Management, Transact & Fulfill at Adobe.
And, as our CEO and Founder Karen Baker says,
One-size-fits-all shipping won't cut it anymore in a post-pandemic world where ecommerce adoption continues to accelerate. Investing in checkout innovation is no longer a nice to have, but essential for B2B and B2C merchants. Our collaboration with Adobe as an official Magento Commerce shipping solution provider solidifies the importance of custom, flexible shipping offerings – and will allow even more merchants to grow their business.

Karen Baker, CEO and Founder at ShipperHQ
Summary
Adobe Summit 2021 is not to be missed. There will be great opportunities to learn firsthand from Experience Makers and ecommerce experts on creating great digital experiences. Register now to stay in the know of all the top trends and innovations.
Ready to see how ShipperHQ helps transform the pre-purchase checkout and shipping experience for Magento Commerce merchants? Get ShipperHQ for free for 15 days!