Updated May 2022
Launching an international subscription program is no easy task. There are many complex issues to be solved in order to make that possible. Renova Worldwide found two solutions that made it pretty simple – and now their products are available on autoship around the world.
Renova started with a domestic repeat delivery program utilizing QPilot's plugin on WooCommerce – Autoship.cloud. Autoship Cloud eliminated the need for multiple plugins and custom coding, instead letting Renova offer custom plans on any product on any frequency. Renova has processed over $3 million in repeat revenue using QPilot's Autoship solution.
As their domestic program gained momentum, however, Renova wanted to offer their repeat delivery program internationally. This looked like a difficult task, however, as shipping rates were making things really complex on Renova's operations.
Shipping rates in WooCommerce were out of sync with Renova's ERP (Netsuite), and since international shipping needs even more carriers and integrations, it looked unsolvable. That is until they learned about ShipperHQ.
QPilot pushed for an integration with ShipperHQ to simplify all of Renova's shipping rules and carrier integrations – domestically and internationally. A single integration now powers their shipping experience at checkout, as well as any order scheduled for Autoship.
In 2021, Renova launched its international repeat order experience to multiple countries and is now scaling a unified subscription experience across the globe!
Never before has it been so easy to launch and scale a global Autoship program. QPilot integrates products that are scheduled for repeat delivery directly with ShipperHQ so that merchants can automate deliveries around the world with over 50 different carriers without the need to code custom apps or integrations.
About Renova
Renova Worldwide's story starts with a family tragedy—the loss of co-founder Tony Stephan's wife in 1994. In the wake of the heartbreak, Tony sought treatments for his children's mental health challenges. Finding no solutions effective at alleviating their symptoms, he turned to nutritional science for answers.
By experimenting with micronutrient formulations, Tony was able to find a recipe that promoted healing and stability for his children just two years after his wife's passing. After that, the next steps seemed obvious: refine the formulation and find a way to get it into the hands of others who need it.
As the product was refined, and research began supporting its effectiveness, Tony started seeking business partners to help him extend the brand's reach. In 2012, he met just such a business partner. Scott Malone joined Tony in his mission to get the product into as many hands as possible.
Several more formula refinements and a new company launch later, Tony and Scott were ready to take their supplement worldwide in 2019. They just needed a way to manage all of the logistics.
The Need
In order to get their products into the hands of the people who need them, Renova needed a system to manage orders and shipping. More specifically, they needed:
A system to broker shipping rates with a variety of carriers for a variety of packages/products
A system to allow for auto-shipping functions in the user experience
A way to connect the two so the whole system is automated
Additionally, in order to fulfill the "Worldwide" part of the company moniker, they needed a system that could handle all of this on a global scale. Imagine having to build a shipping system that works for every region you want to ship to. Put simply: it's a nightmare.
Or, at least, it could have been. Here's what they were facing.
Renova's Problem
When Renova began the search for the tool they needed, what they found was a lot of plugins and APIs, but no actual solution. They could tell they needed to integrate no fewer than three separate plugins to make the system work, including:
Shipping Rate Table Plugin
USPS Plugin
FedEx Plugin
Beyond that, they needed custom code on their WordPress site to make automated, repeat shipment orders available to their customers. Finally, they needed to account for multiple shipping methods on their ERP.
Their initial efforts to turn their vision into a reality resulted in a jerry-rigged system that didn't actually fulfill its purpose the way Renova wanted. So they decided to try again. This time, though, they had help.
The Solution
By utilizing the QPilot autoship engine and integrating it with the ShipperHQ shipping rate management platform, Renova was able to build a fully functional, exhaustive ecommerce shipping experience.
The solution does everything:
Enables customers to select autoship for their orders and to make them recurring deliveries.
Empowers Renova to find the best shipping rates, no matter where in the world the package is headed.
Automates Renova's complicated order process.
The ShipperHQ integration gives Renova a fast and seamless checkout experience for shipping options. As for QPilot's scheduled orders, Renova uses it to:
Use carrier rates alongside flat rates in their shipping rates for scheduled orders
Automatically update scheduled orders to the lowest cost, whether that's a flat rate or a carrier/SHQ rate.
ShipperHQ allowed Renova to set up shipping rules so that free shipping would be automatically enabled in checkout when trial packs are added to the cart. In the last year, they have also adapted their shipping strategy to meet the new surge in consumer demand for convenient in-store pickup experiences. With ShipperHQ, Renova was able to quickly adapt to changing shopping habits by offering an alternate delivery option, BOPIS, in their checkout.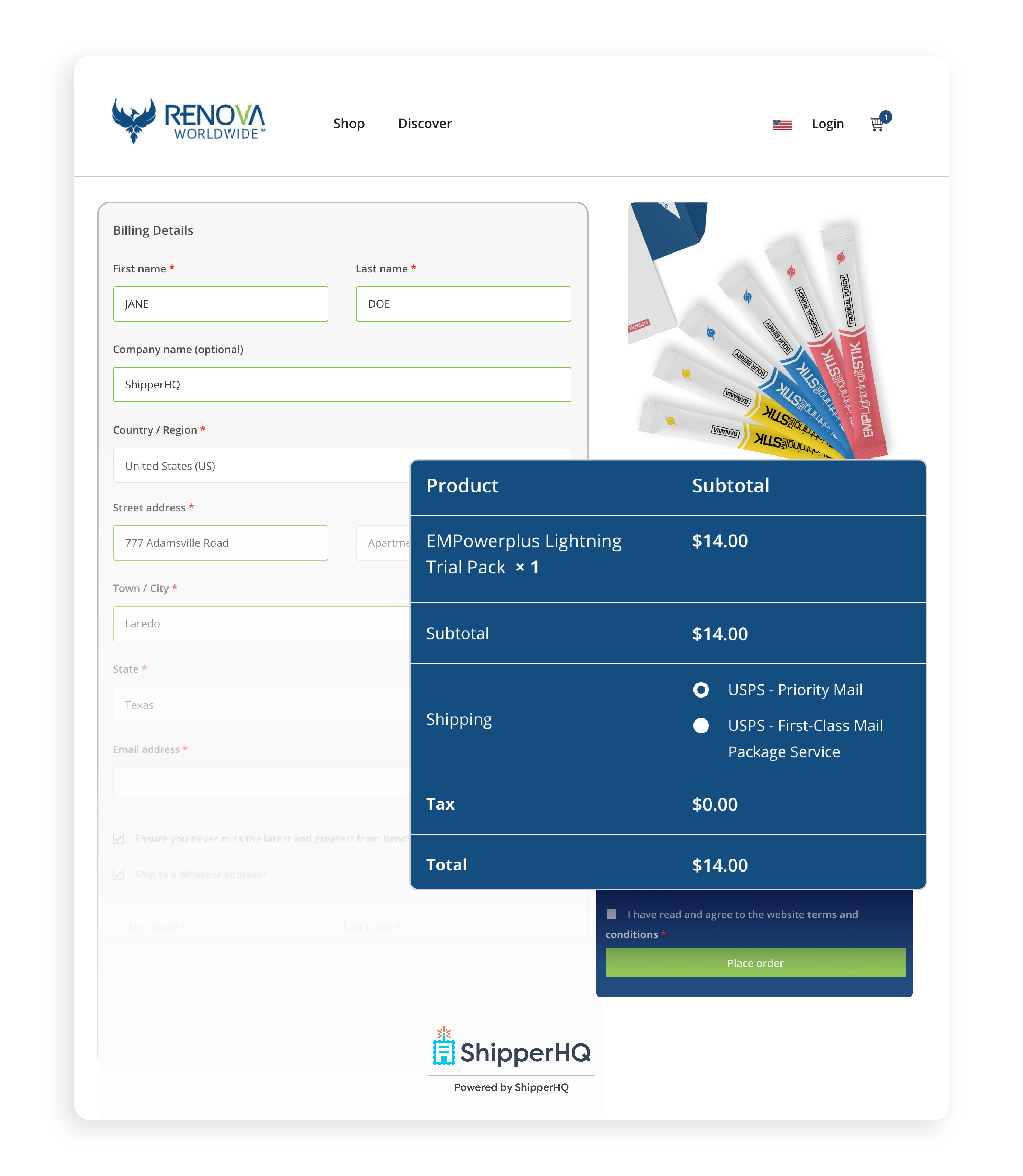 Best of all, QPilot and ShipperHQ both work via integration with WooCommerce on WordPress, so very little code is actually running on Renova's site. This allows the cloud-based web services to do the heavy lifting.
Renova's Results
The QPilot/ShipperHQ integration enables Renova to ship across multiple carriers and deliver to multiple countries with only one shipping implementation and a single carrier integration. The result has been some significant increases in sales.
Renova launched on QPilot in July 2020. Since then, they've seen over 45,000 scheduled orders, and grown their subscription program 160% since joining the QPilot platform. They've also processed more than $3,500,000 as of April 2022. It's an impressive level of growth for a business that's only been operating for three years. Their international program has grown by 40% – and is just getting started!
About the Author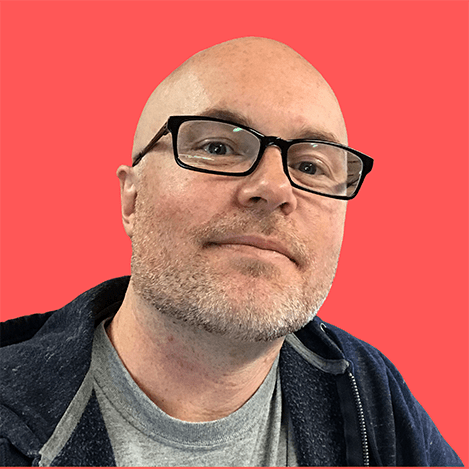 Matthew Holman, writer from Autoship Cloud for WooCommerce, is on a mission to explain shipping in a way that doesn't put people to sleep.