When North America's largest hops supplier entered the digital space, they needed solutions that could keep up with million-pound, multi-year contracts with reserved inventory, legacy customers, and complicated shipping scenarios. With the combined power of Adobe Commerce and ShipperHQ, the company launched a powerful ecommerce solution to serve new and existing customers alike.
By now, you've probably caught wind of the craft beer craze that's taken the nation by storm. In cities and towns across the country, craft breweries and homebrew operations continue to crop up in staggering numbers. While every brewing operation has its own secret sauce, there's one thing they all have in common: hops.
Hops are flowers from a plant called Humulus lupulus, and are the primary source of flavor and aroma in most beers. Different hop varieties deliver different aroma characteristics to beer, including tropical, floral, fruity, citrusy, or herbal. Hops are an essential part of the brewing process. So where do hops come from? How do brewers decide which hops to use, and ultimately get their hands on them?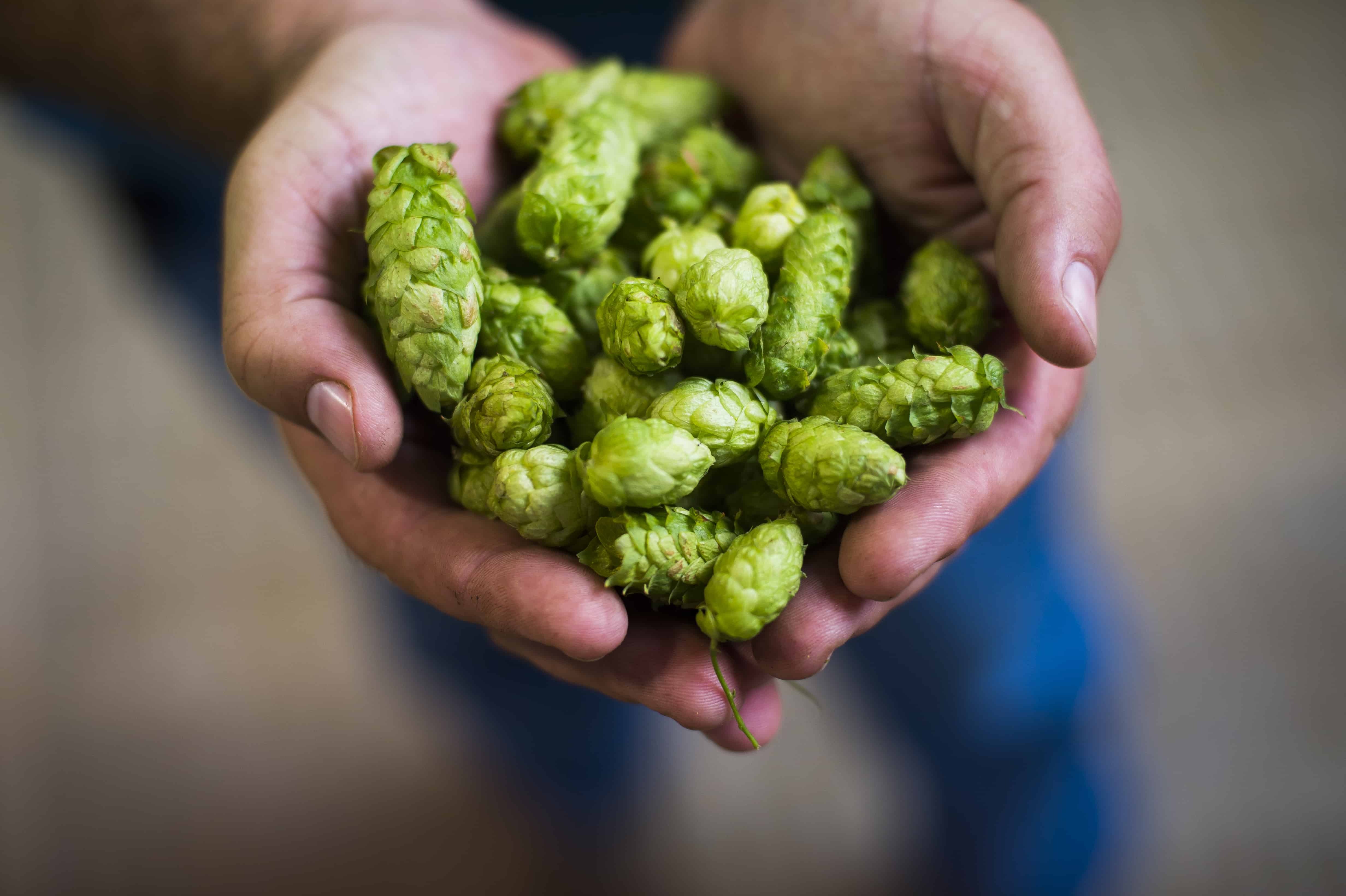 Yakima Chief Hops, Inc. (YCH) has been supplying the global brewing community with quality hops for more than 30 years. Today, it's the largest supplier of hops in North America, offering traditional hop products, proprietary varieties, and innovative brewing solutions. YCH is a completely grower-owned hop supplier with farming experience dating back as far as 1869. The company's mission is to connect family hop farms with the world's finest brewers while providing the highest quality hop products and uncompromising service for the ultimate benefit of customers, employees, and growers.
A Legacy of Hops
In a move to modernize its offering, YCH turned to ecommerce. Their digital experience wasn't aimed at acquiring and converting new customers – like most entering ecommerce for the first time. It was created primarily to serve existing customers with better experiences. The result was a hybrid ecommerce ordering system and a B2B customer portal.
In a business built mostly on multi-year contracts, often involving millions of pounds of hops, customer relationships are enduring. Often, customers pre-order their hops – sometimes up to five years in advance. Once customers have negotiated a contract for specific volumes and prices, they can place orders for those hops directly from YCH. However, thanks to the nature of the industry and refrigeration requirements, contracting, ordering, processing, and fulfillment can be very complex. Therefore, the goal of YCH's ecommerce offering was to provide customers with full transparency, a better way to manage their account and contract information, the ability to view burn rates, oversight of how much allotment they've used, and tools to plan ahead.
In the past, accessing this information involved meeting in person, emailing, or calling in and speaking with a team member. The frequency and duration of these manual interaction types created a lot of work for both parties and was more prone to manual error. The new solution offered a convenient, always-on, fully automated self-service option as an alternative.
"Before implementing our Adobe Commerce Customer Portal, we really needed to address our customers' demand for real-time visibility into their contracts and invoices, easy access to spot pricing and available inventory, and empower them with modern self-service ordering and account management tools," said Jordan Gottlieb, Director of Software Engineering at YCH.
Leveling Up to Adobe Commerce
Before turning to Adobe, YCH operated on its own homegrown B2B ecommerce system for Spot purchasing. It was manual and labor-intensive, but it worked. Customers placed orders through the homegrown website, or through a customer service representative via phone or email. Human and technical errors were a potential risk, and waiting periods hindered efficiency. Eventually, it became clear that a better system was necessary, and that demand for it was there.
In 2018, YCH identified Adobe Commerce as the best platform for the experience YCH hoped to build. They brought in digital agency Binary Anvil to implement a new online offering. After a complex 18-month build that featured noteworthy custom B2B contracting, OMS, advanced inventory, automation, and integration solutions, the new website was complete.
The new system offered an entirely new level of convenience to customers and the YCH team alike. Post-launch, the team was spending less and less time taking and processing orders, and more time working on value-added initiatives and building stronger customer relationships. The extensible nature of the Adobe Commerce platform also set the website up for future growth, both domestically and internationally, while maintaining flexibility.
"The foundation is ready for integration with new systems and services, such as third-party logistics, enhanced search, or personalization – there is unlimited potential for growth opportunities. We have a sustainable, maintainable working model that's flexible, extensible, and internationally capable," Gottlieb says.
With a new platform ready to roll, the company still needed to address its distributed inventory issue. ShipperHQ had just the fix.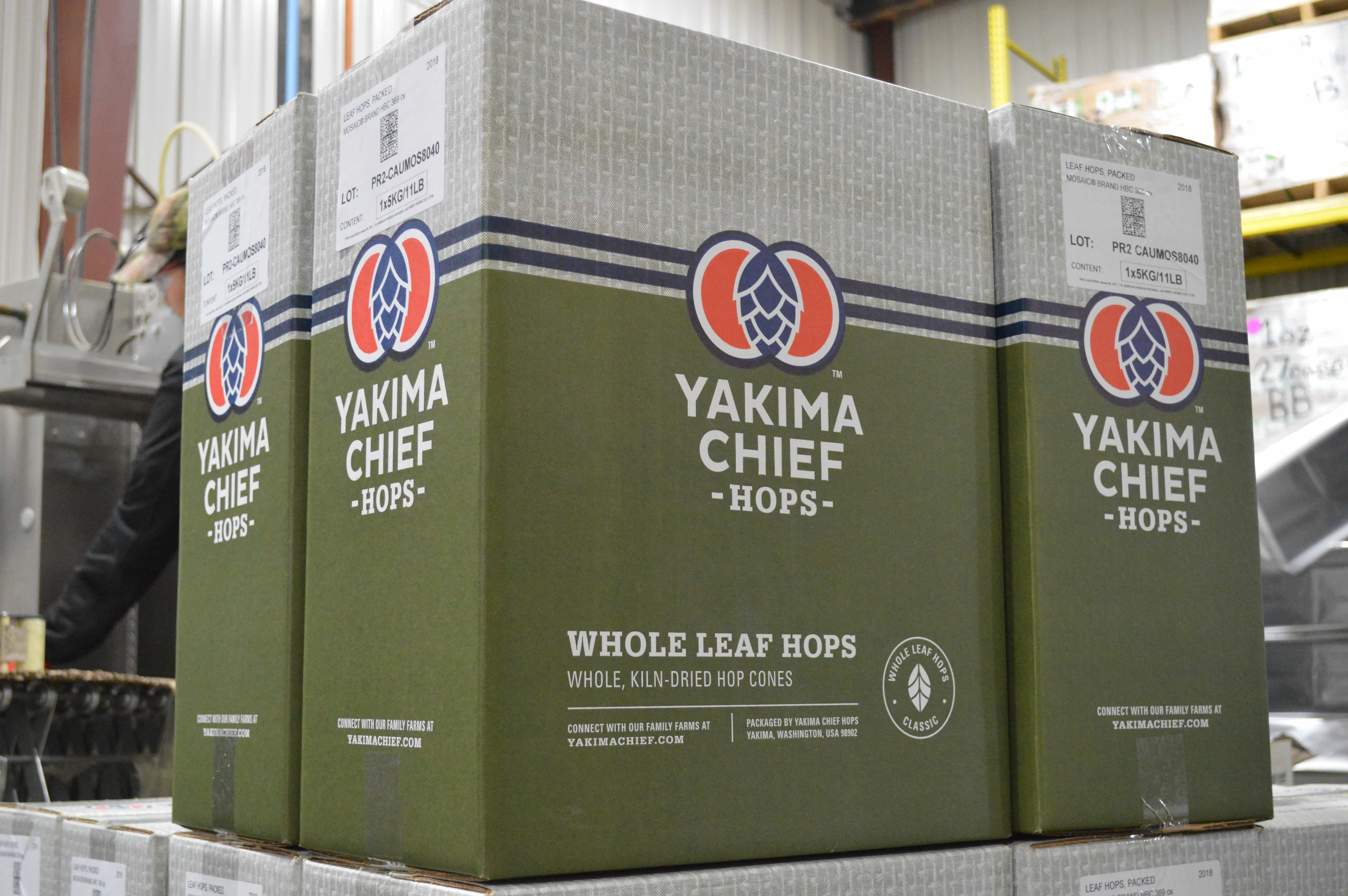 The ShipperHQ Puzzle Piece
Outside of order management, fulfillment was also a major pain point for Yakima Chief Hops. With multiple inventory locations and third-party logistics partners, consolidating customer orders into one shipment was sometimes costly and challenging. Customers would often place large orders, which needed to be picked and packed from multiple locations. In those cases, YCH would initiate intersite transfers to co-locate the inventory, allowing the full order to be delivered to the customer at once. Because this part of the shipment wasn't billed to customers, the company ended up eating a hefty portion of the costs.
Thus, a smart shipping platform was another key to improving YCH's digital operations. With live, custom LTL and parcel rates, customer-friendly Split Shipping capabilities, Multi-Origin Shipping, and GraphQL API, ShipperHQ solved significant pain points within the company's fulfillment process.
"ShipperHQ is an important piece of the puzzle now. It enables full transparency and more options for customers at checkout, and enables YCH to offer a fully automated click-to-ship experience, both on and offline; a necessary component for enhancing our ecommerce platform, logistics services, and delighting our customers," Gottlieb said.
Having inventory spread across the country is a smart business move for many reasons. From shorter transit times to a greater number of customers, to risk mitigation, the hop company has many reasons to maintain a distributed inventory. However, as we covered, getting hops from one location to another as part of a single order was an age-old problem.
With a ShipperHQ integration featuring the Enhanced Checkout solution, YCH can display Split Shipping options to its customers. Now, customers see which hops are coming from where, and what the cost will be to ship them directly. As a result, there is less need for subsidized intersite transfers and YCH can focus energy on improving inventory positioning and replenishment strategies.
"We knew YCH would eventually need to offer customers the more 'Amazon-style' checkout experience that ShipperHQ offers. I think folks have come to expect that from quality brands conducting business online," Gottlieb says.
At the recommendation of Binary Anvil, they integrated with ShipperHQ.
"ShipperHQ has been surprisingly easy to implement, maintain, and support. The immediate value ShipperHQ brings and the total cost of ownership is best in class." says Gottlieb.
With Enhanced Checkout in place, customers have full transparency into their orders, including split deliveries. Now, if customers place orders that need to be sourced from different locations, they're able to see the details immediately. Customers have full insight into when each part of the shipment will arrive and how much it will cost. If one part of the order will arrive later than the rest, the customer can opt for expedited shipping on that shipment alone, or simply receive shipments as they come with economy options. Gone are the days of YCH absorbing shipping costs as a matter of necessity.
"We recommended ShipperHQ for the out-of-the-box functionality and ability to meet all of YCH's complicated shipping requirements. Due to previous ShipperHQ implementations, we know that their enhanced checkout solution is robust. Working with ShipperHQ is easy because of their great support and technical assets that are on standby when we need them. We will continue to work with and recommend ShipperHQ on all future projects." – Austin Flegel, Support Manager at Binary Anvil
Enter: Rating Accuracy
Another key reason for choosing ShipperHQ was the accurate, predictable rates it provides. Before, YCH used a flat rate shipping matrix, which was based on manually curated regions of the country, and pricing based on weight tiers. These rates inevitably resulted in many inaccurate shipping rate quotes, as transportation costs fluctuated over time and with the season, and were challenging and time-consuming to maintain.
"Before implementing live rates from ShipperHQ, some customers in close proximity could be charged more for roughly the same shipment as their neighbor, because of the approximated, averaged boundaries and costs inherent in a static shipping matrix," Gottlieb remembers.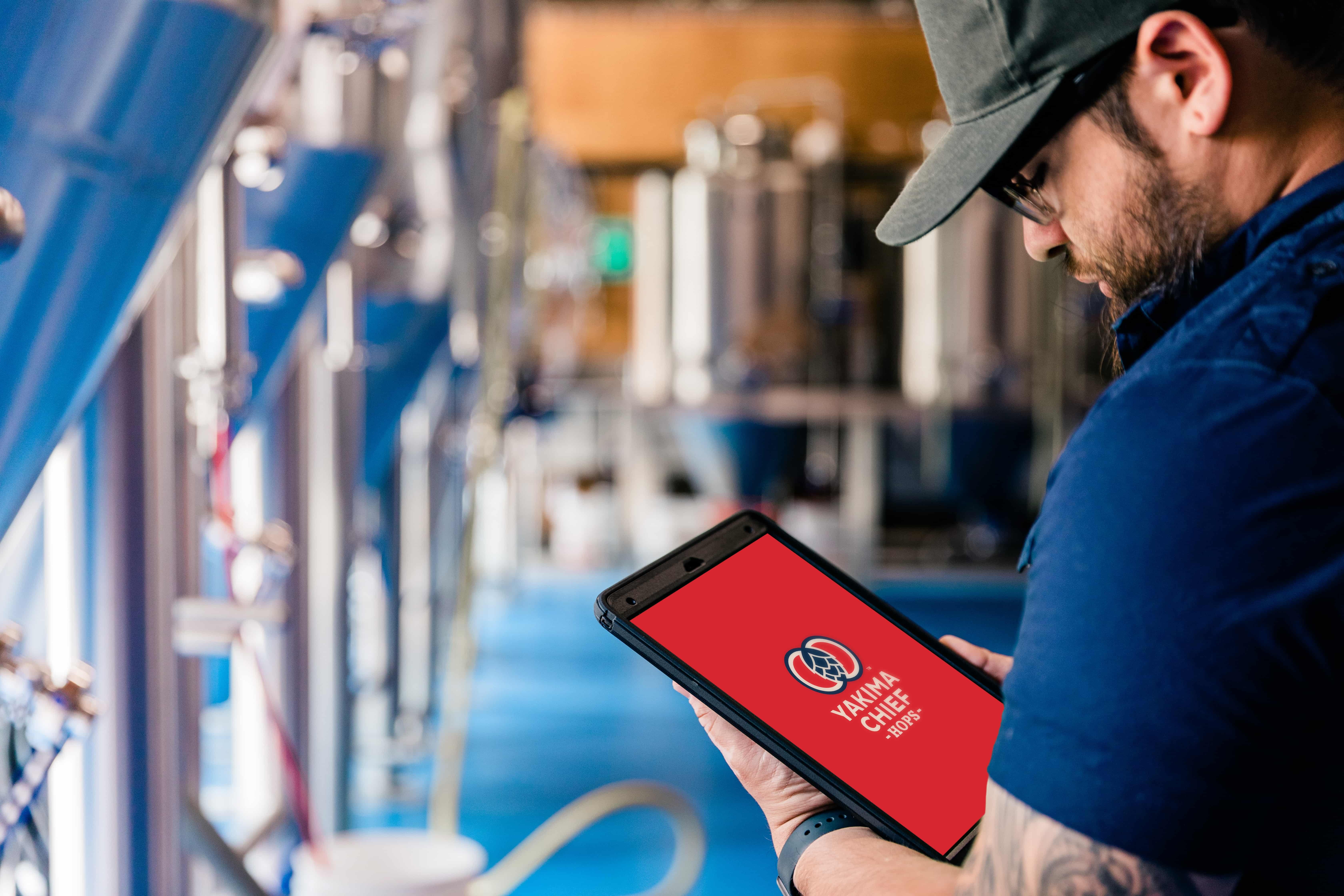 ShipperHQ's live rate calculations eliminated these anomalies. The tool was so useful, in fact, that the YCH team wanted to leverage the live rates calculator for its staff to use as well. While the online portal reduced the number of phone calls for orders, customer representatives still worked closely with customers on their orders, including their shipping rates. For this, they needed the same access to live shipping rates that a customer would have in a regular checkout scenario.
The fix was a simple tool the YCH team created using the ShipperHQ API. The tool allows representatives to pull shipping rates from the ShipperHQ system without needing to be at checkout themselves. Thanks to the API, the team was able to build the tool and get it into production within a week.
"When faced with the challenge of providing an 'offline' quoting solution for orders placed directly through our ERP, but that remained consistent with our e-com shipping pricing, the ShipperHQ API enabled us to pivot and prototype a solution in days," Gottlieb says.
At the end of the day, YCH relies on ShipperHQ for three things: to help them break even on shipping, to ensure their customers are paying the best possible shipping costs, and to create a better sales experience for both YCH staff and brewing partners. With the goal of making shipping non-variable in its customer experience, the brand's aim is to eliminate overcharges and undercharges, rather than to save money.
Gottlieb says, "We're striving to make shipping costs consistent, fair, and equitable, and reduce any impact this may have on some of our customers. YCH is not in the business of making money from logistics."
Features Used
Multi-Origin Shipping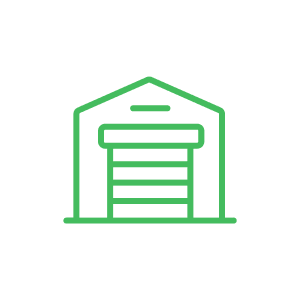 LTL Freight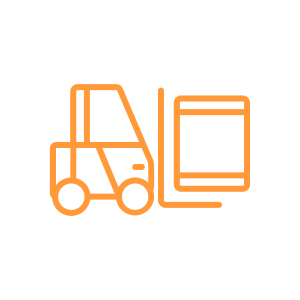 Enhanced Checkout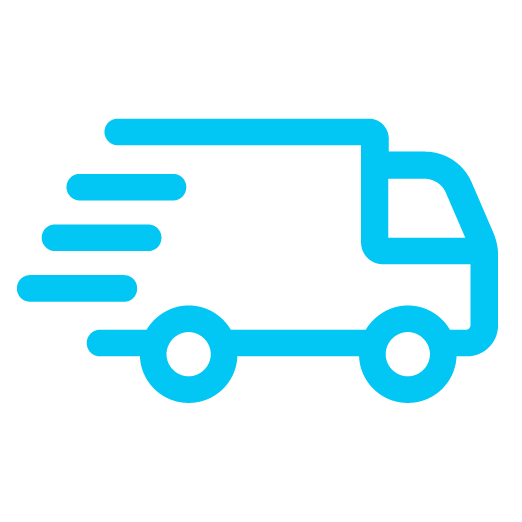 Results
Yakima Chief Hops has seen promising results from both the web portal as whole and shipping improvements specifically.
Today, customers can log into their portal to see contract details including negotiated prices, inventory levels, and projected consumption levels. It's customer-centered, accessible, automated, and most of all – convenient.
Currently, more than half of all US orders are processed through the portal. This leaves the customer service team with significantly more time to spend on building and improving relationships rather than performing manual ordering tasks. Because representatives complete an average of 5 complex, high-volume orders per day, this level of automation has made a considerable impact on the output of each team member.
Click-to-ship automation has also helped speed up the process for customer service representatives and saved the logistics team a great amount of time and headaches. With a heavy emphasis on 3PL partnership, ShipperHQ's live rates eliminate the need for a new flat-rate matrix to be created every time a new 3PL comes on board.
"Without ShipperHQ, serving our 3PL business via e-commerce was not technically viable. Plans to enable 3PL customers to self-service via e-commerce were a main driver for engaging with ShipperHQ when we did." says Gottlieb.
Yakima Chief Hops represents a shining example of a legacy brand determined to move into the digital age while keeping customers at the center of everything they do. A convenient, online solution for an outdated, manual ordering system – and one that customers love? Now that's the best of ecommerce.
Integrate Click-to-Ship Automation in Your Store with ShipperHQ
Got a complicated business model like Yakima Chief Hops? Consult with a shipping expert to see how our comprehensive shipping rate management platform can improve your checkout in ways you might not expect.