Are you fed up with not having quick access to detailed shipping information once your customer has placed their order? We don't blame you! How are you supposed to organize your orders and strategize your shipments in the most efficient way if you can't easily see the necessary shipping insights information?
Don't fret any longer — ShipperHQ is here to get your (shipping) life in order! Shipping Insights is an Advanced Feature that makes the entire flow between the customer's checkout experience and your fulfillment process seamless. (Fun fact: Shipping Insights is also available for our Enterprise customers via ShipperHQ's new Developer Platform.)
Let's say you are currently struggling with a confusing, inaccurate, and needlessly complicated shipping operation. This is where our Shipping Insights offering comes in handy.
With this essential feature, you can create a more streamlined and simple process — not to mention access to all the shipment information for each order including (but not limited to): the shipping carrier, cost, and delivery date.
Sounds Great, But How Does Shipping Insights Work?
Think of our Shipping Insights as your premium optimization and efficiency BFF. To start using Shipping Insights, simply turn on the new advanced feature in the dashboard. (To confirm whether or not your current platform supports this particular functionality, head over here!).
ShipperHQ will begin storing the detailed shipment information that is used to calculate the rate provided at checkout. Don't worry — if you ever turn off this feature, then we stop storing this information.
This feature will keep detailed shipping information for each order and create an easy "popup" page for you to access everything you need. You'll be able to quickly see:
The customer's chosen shipping carrier, cost, and method
Your actual carrier rate (AKA merchant's rate)
Delivery date
Dispatch date required to meet the delivery date (gotta love knowing your deadlines in advance!)
Box size and weight
Specific contents per box
In case you are more of a visual person, take a look for yourself: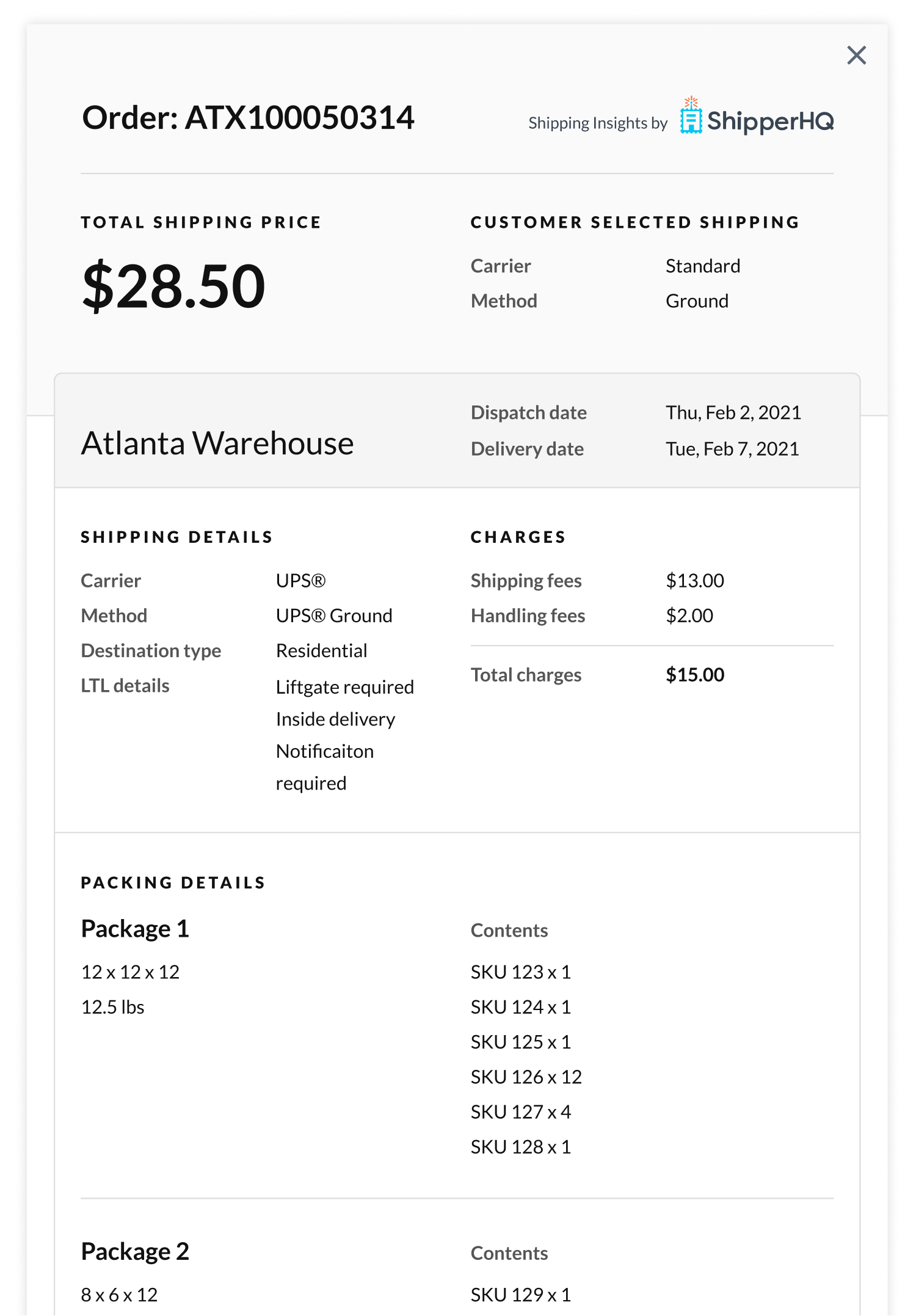 You can also see that additional information like destination type, LTL information, shipment origin location, and any fees or discounts applied are also included in this helpful pop-up window.
Having access to this information not only helps you with fine-tuning your overall shipping strategy, but it can also give you more of an understanding into how rate calculations are made within each purchase. The more you know!
Very Cool, but is That All?
C'mon, don't you know us better by now? Of course, there's more! Here is what else you can expect from our Shipping Insights feature:
Delivery Date & Time
Here at ShipperHQ, we feel quite strongly about delivery transparency — more specifically, clear and accurate delivery date and time information. With Shipping Insights, not only can you show the customer the promised delivery date during their checkout process, but you — as the merchant — can also see the expected dispatch date. Having this insight means you know upfront when you need to ship a product to get it to the customer on time, without having to do the math yourself.
Specific Packing Insights
Do you have a natural skill for knowing the exact size box to use for packing every order? No? (I don't think you're alone here). No fear! When you utilize our Dimensional Packing feature, we can automatically determine the best packing configurations for the specific products purchased. 
Not only does this release you from having to pull out your math skills, but it also means every package is the most efficient choice for every order, saving you time and money.
Multi-Origin Fulfillment
Have you ever thought to yourself, "it would be a game-changer if someone could make it easier to organize shipments from our various warehouses? I can't keep track of it all on top of everything else!!". You're in luck, my busy friend.
With ShipperHQ's multi-origin shipping logic, we automatically pull rates from your different warehouses to create the most efficient fulfillment process for your business. You can also set specific shipping methods and product origin guidelines for each distribution center. This means you can view which items are packed and shipped from each warehouse to help strategize and streamline your fulfillment operations. Multi-origin = multi-faceted.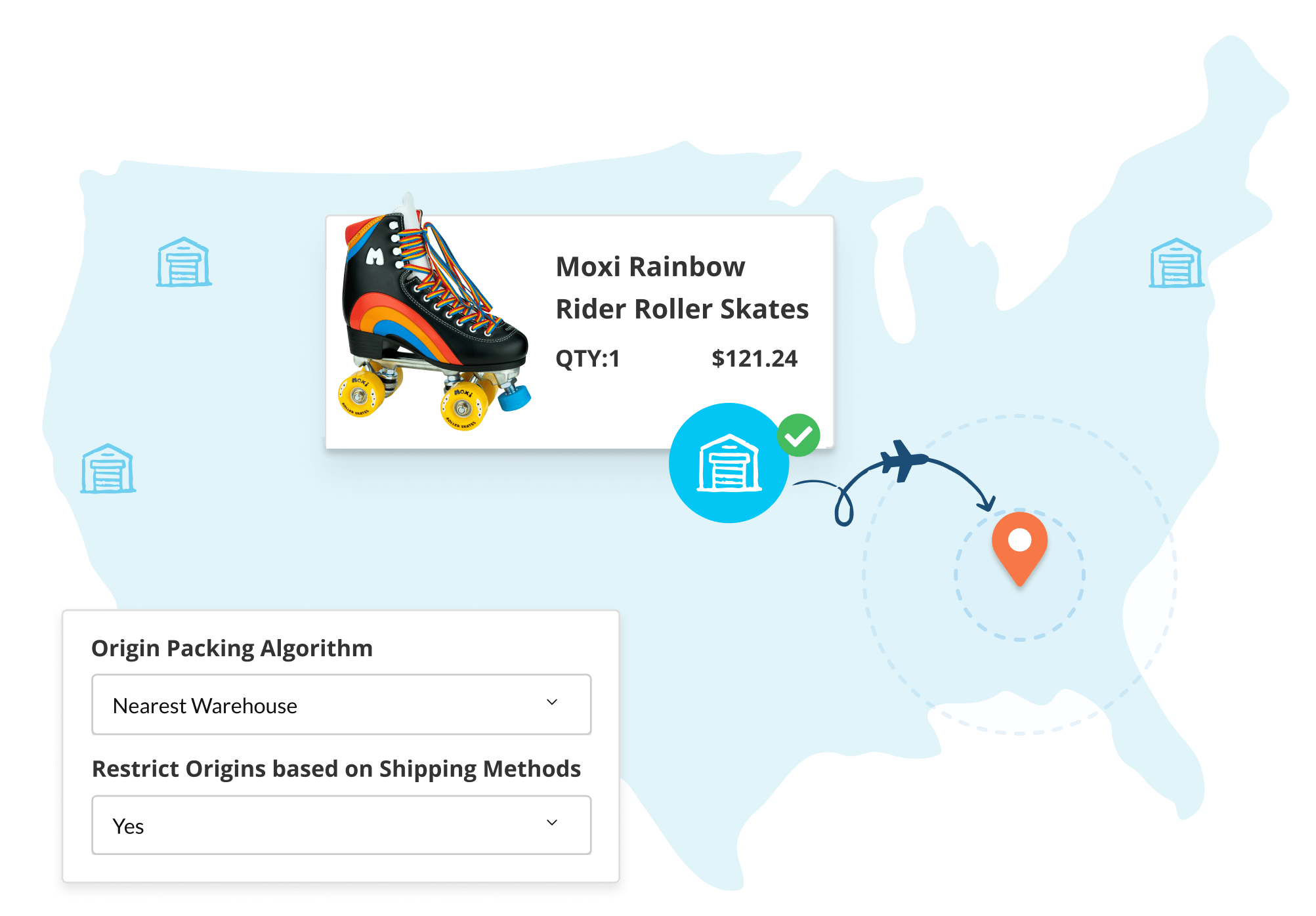 Pickup Points (for those go-getter customers)
We've certainly seen a spike in the 'in-store pickup' craze in the last few years, haven't we? So it's definitely time to incorporate these options (when applicable) into your overall shipping strategy.
With this aspect of our Shipping Insights feature, you can easily integrate pickup locations within the customer's checkout process. This doesn't limit to in-store pickup either — you can also include carrier-provided pickup options like UPS Access Point and FedEx Hold at Location.
To get even more granular, you can include parameters like a maximum distance radius, date and time ranges, and different store options available for pickup.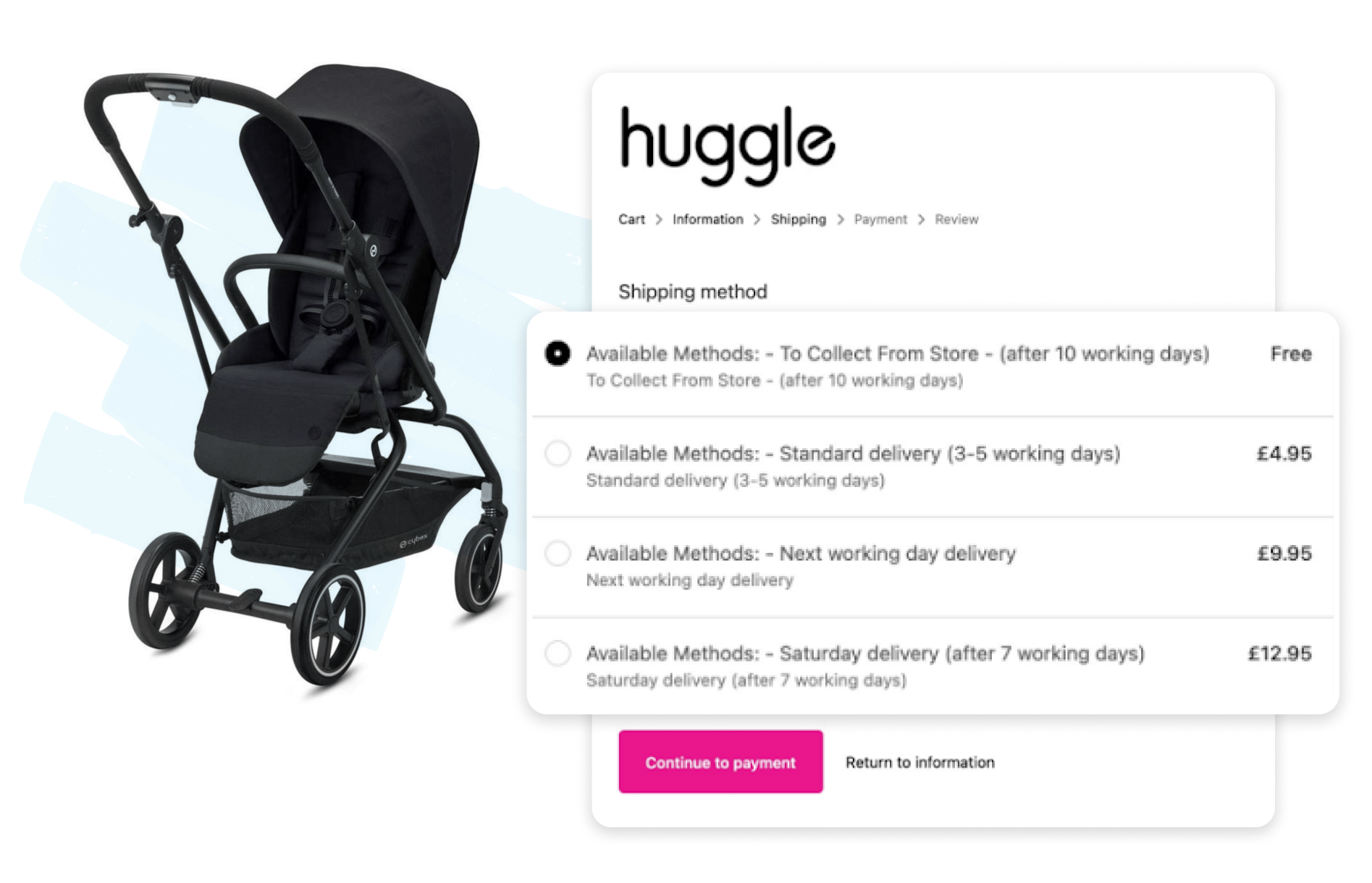 3 Benefits to Using Shipping Insights
We don't have enough blog space to get into all of the extended benefits you can reap from this advanced feature, but let's dive into some of the most important ones:
1. Happier Customers
Ah, the Holy Grail! I don't think you need to be told how important on-time delivery is, but just in case you want more proof: According to Convey*, 98% of consumers confirm that on-time shipping impacts brand loyalty.
With Shipping Insights, you have a direct view into every customer's shipping selections. This means you are given the exact date the order needs to be dispatched in order to meet their specific delivery date. When used in combination with our Delivery Date and Time feature, you can ensure stronger delivery transparency every time.
2. Efficient Shipping Strategy and Costs
With insights that include the breakdown of shipment costs and automatic dimensional packing at your fingertips, you have a better handle on your expenses and where you can potentially streamline your operations.
To help you create an even better strategy, our Shipping Insights feature also acts as a feedback loop. Meaning, that each time you utilize the shipping data to update your product information, the process becomes even more accurate.
After all, what's better than having the information you need to fulfill your orders more efficiently and saving a few extra bucks each year in shipping costs?
3. Improve your Shipment Operations
Oftentimes, fulfillment delays and shipping issues are caused by a lack of information surrounding the order. With Shipping Insights, you have better access to all the order details, plus the storage of information for even smoother shipments in the future.
ShipperHQ can help you improve your shipping strategy across multiple warehouses and ensure that you get your products to your customers in the most effective (and economically beneficial) way possible.
Want to see how it works firsthand? Sign up today for your free trial** and start learning how you can reach your eCommerce goals with our Shipping Insights!
*Convey, Inc's 3rd Annual Consumer Expectations Study, 2018
** Shipping Insights is limited to ShipperHQ's Standard, Advanced, and Enterprise plans after the free trial ends.