Are you a Shopify Plus merchant looking for a way to strategize and streamline your shipping? Maybe your current shipping options are not quite giving you the flexibility you need for your business? Well, we have good news for you! ShipperHQ is available for Shopify Plus merchants who want to enhance their eCommerce shipping strategy.
Shipping can be one of the more complex parts of setting up and managing an online business. It can also be one of the biggest costs that you have per order, and it's difficult to know how much of that cost to pass on to your customers. Don't worry! ShipperHQ is here to help you with these challenges.
What you need is a solution that can enhance your shipping strategy, while also helping to scale your business efficiently. We thought it may be helpful to break down the differences between Shopify Shipping and ShipperHQ and how — when combined — we can create a powerful force of nature for retailers in the eCommerce space.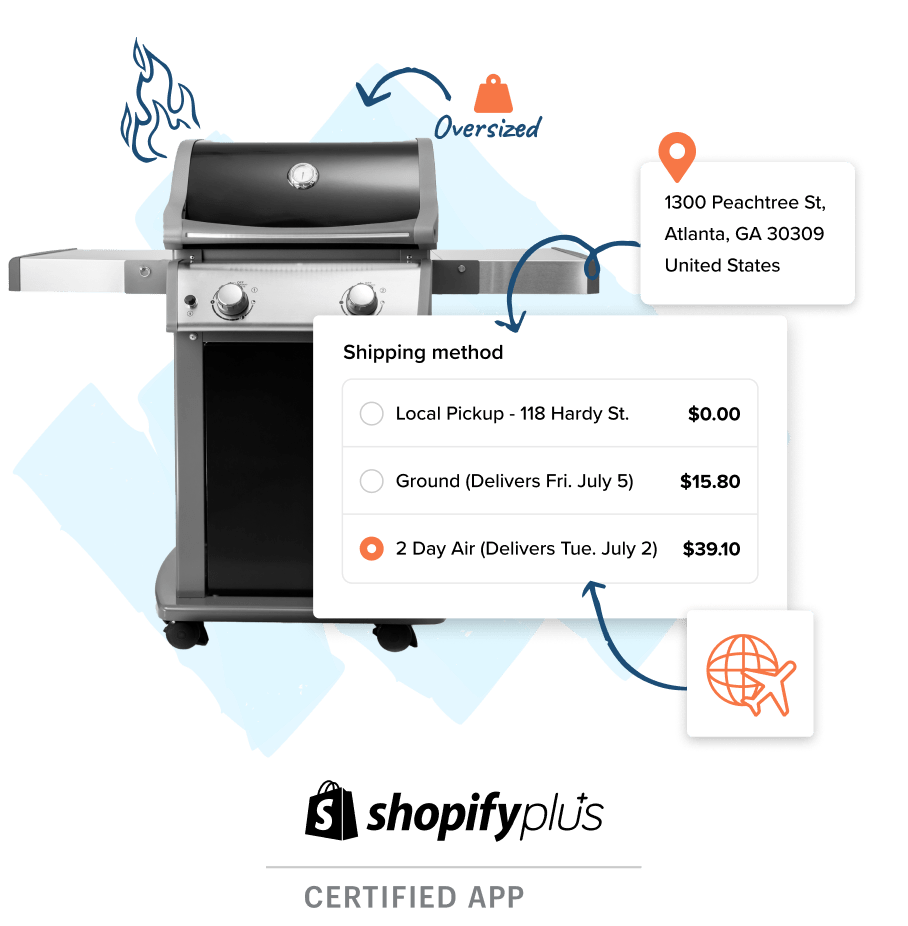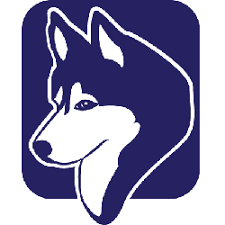 Before we get into it, let's talk about the importance of landing a great first impression. A seamless shipping experience is crucial for converting casual browsers into paying customers, but let's not forget about the website itself. A well-designed website is essential to get shoppers dropping goods in their cart and making their way to the checkout—not to mention, helps build trust and credibility in your brand, which ultimately leads to more sales. Learn how Task Husky can help make your eCommerce storefront stand out with next level Shopify theme customization.
Now, let's dive into why ShipperHQ is the perfect shipping solution for your Shopify Plus store!
Let's Start With the Basics
Shopify Plus is a great platform for eCommerce merchants since it allows retailers to set up a foundation for taking more control over shipping, customer service, and overall business strategy for their shop. While Shopify Shipping can help get your fulfillment up and running quickly, it's worth noting that there are some limitations you will come across as you use the platform.
What Are the Limitations of Shopify Shipping?
For one, if your store is based outside of the US, Canada, Australia, UK, or France, then you will not be able to access Shopify Shipping. If you do have access to Shopify Shipping, then while you can utilize their features, you are limited to their specific restrictions. Here are a few:
Limited Carrier Options
Here's a closer look at the carrier options available with Shopify Shipping: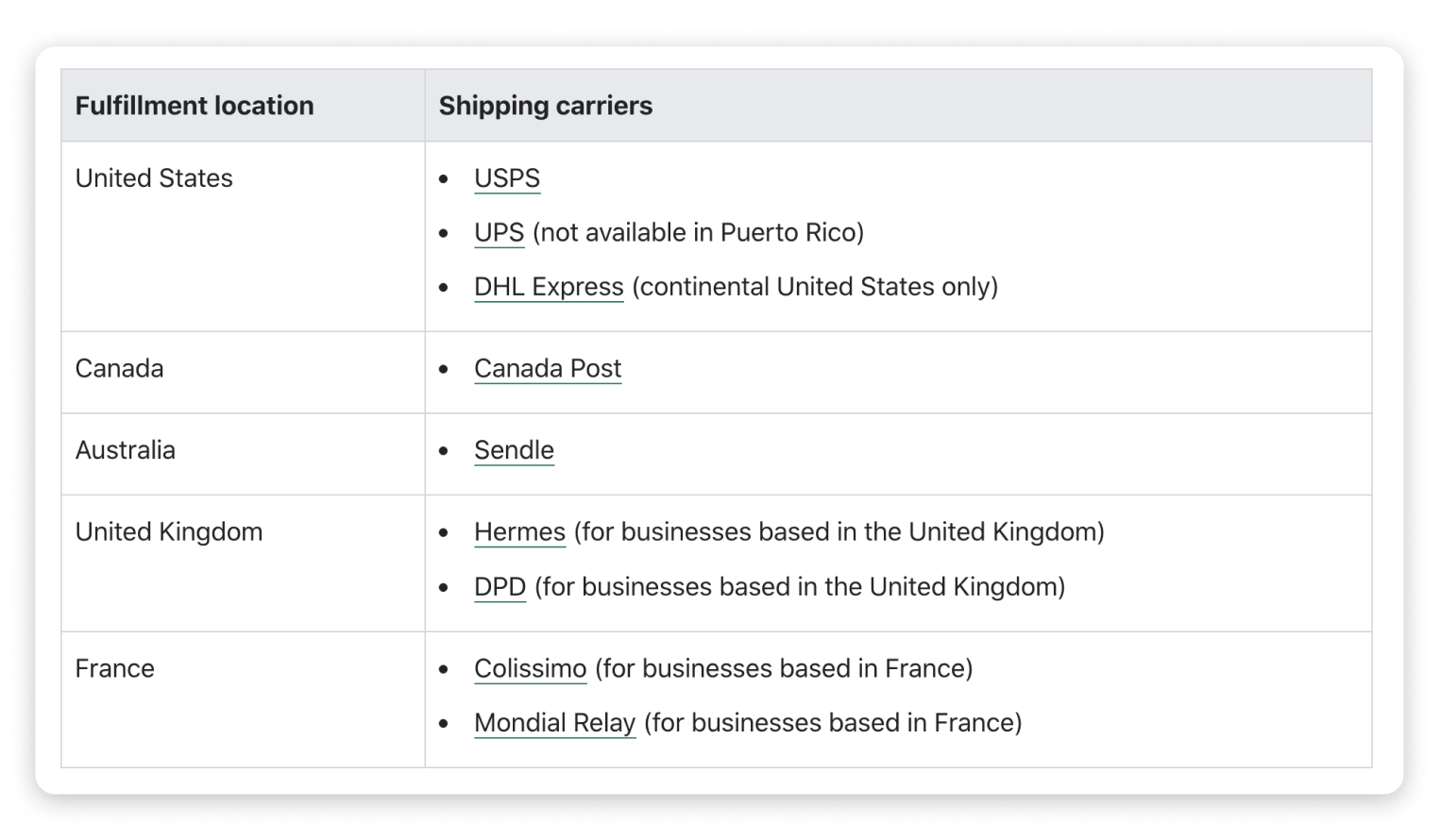 Delivery Estimations
Only available with Shopify Shipping carriers and cannot be customized by the merchant.
Basic Local Pickup and Delivery
Local delivery is limited to a certain number of merchant locations based on your plan. Local pickup is only supported in France through Colissimo and Mondial Relay.
Limited Live Shipping Rates
Only available in the United States, Canada, Australia, United Kingdom, and France.
No Address Validation or Verification
The system doesn't automatically determine if an address is residential or commercial, which can lead to surcharges and surprise fees.
With these features, retailers can start building their shipping offerings while getting a wider view of what they need to start growing their business. This is where ShipperHQ can come in for merchants — optimizing our features to turn this vision into a reality!
How to Enhance Your Shopify Shipping Options
Not to brag, but did you know that ShipperHQ was the first Shopify Plus Certified app for shipping? Needless to say, our products work well together to help online merchants reach their full potential through shipping ease, strategy, and scalability. If you are a Shopify Plus store owner looking for an enterprise shipping solution, ShipperHQ can be a valuable partner that will support your rapidly growing business!
Let's dive into how we can help enhance your Shopify shipping experience:
Convert More with Delivery Date and Time Logic
Did you know that 82% of customers prefer to shop from a retailer that shows delivery date and time information? Within Shopify Plus, this feature is not customizable, which means the merchant can't set up specific lead times or cutoff dates.
With ShipperHQ, we help boost this option by letting you set your own parameters — this way, your customers can get total delivery transparency in their checkout and you know exactly when to send your package to keep that delivery on schedule.
Increase Fulfillment Operation Efficiency with Multi-Origin Shipping
ShipperHQ is all about making your shipping operations as streamlined as possible. Our multi-origin feature automatically takes into account the warehouse or fulfillment center closest to the customer and calculates shipping rates from different carriers.
You can set up rules like restricting specific shipping methods from warehouses or even make a product available from one origin location only. The choices are yours!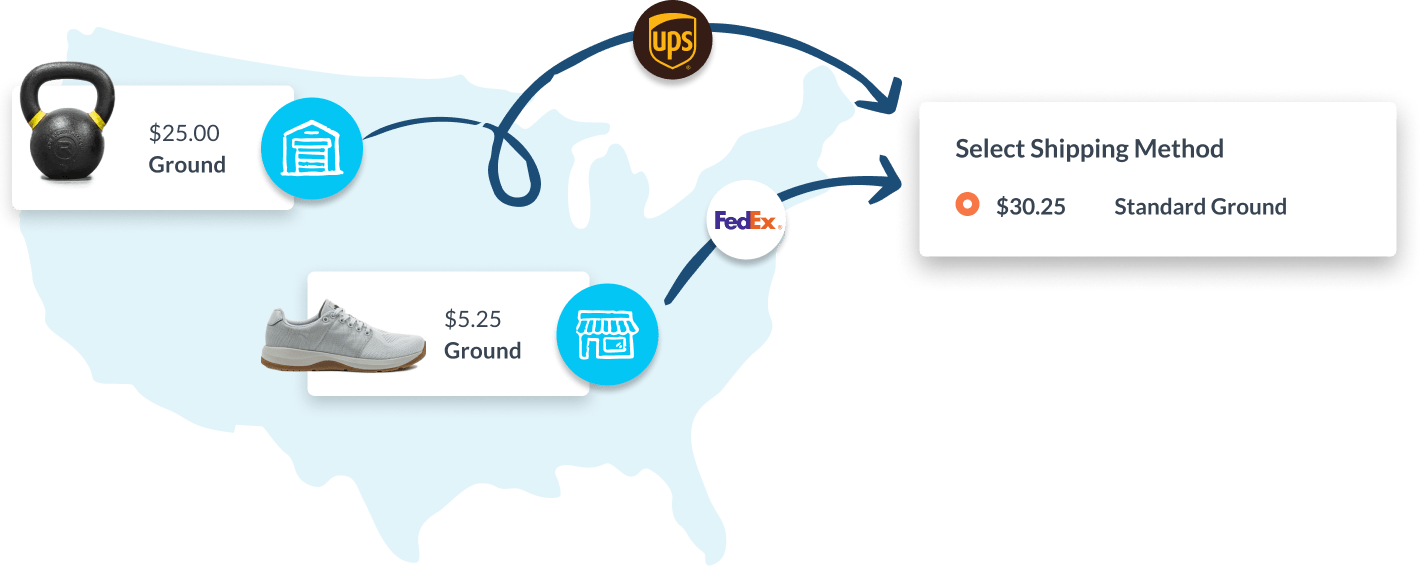 Receive More Accurate Quotes with Dimensional Packing
Shopify shipping relies on a single default box for any order. Moreover while you can store your product weight data, you can't store your product dimensions. If you ship bulky items, this causes major glitches that lead to inaccurate shipping rates to be shown at checkout, possibly underpaying for shipping.
This is where ShipperHQ's Dimensional Packing will come in handy! With this feature, we use our "Best Fit Algorithm" which automatically determines the best packing configuration for any combination of items in the customer's shopping cart.
It also takes into account the specific measurements of every product to give merchants more accurate shipping rates. So, regardless of whether you want to ship multiple orders in separate packages or happen to sell uniquely sized products, we got you covered!
Offer Convenience to Customers by Offering In-Store Pickup
Did you know that the amount of customers choosing to pick up orders in-store has increased 500% in the last two years? That's quite the demand! With ShipperHQ, you can give your customers the option to pick up their goods in person or curbside.

Creating a seamless in-store pickup operation can be tricky, but we have worked to give merchants as much control over the parameters as possible including hours of operation, processing time, curbside and in-store pickup options, and support for more than 100 pickup locations. You can also set rules like the maximum distance radius and even limit which stores offer in-store pickup at all.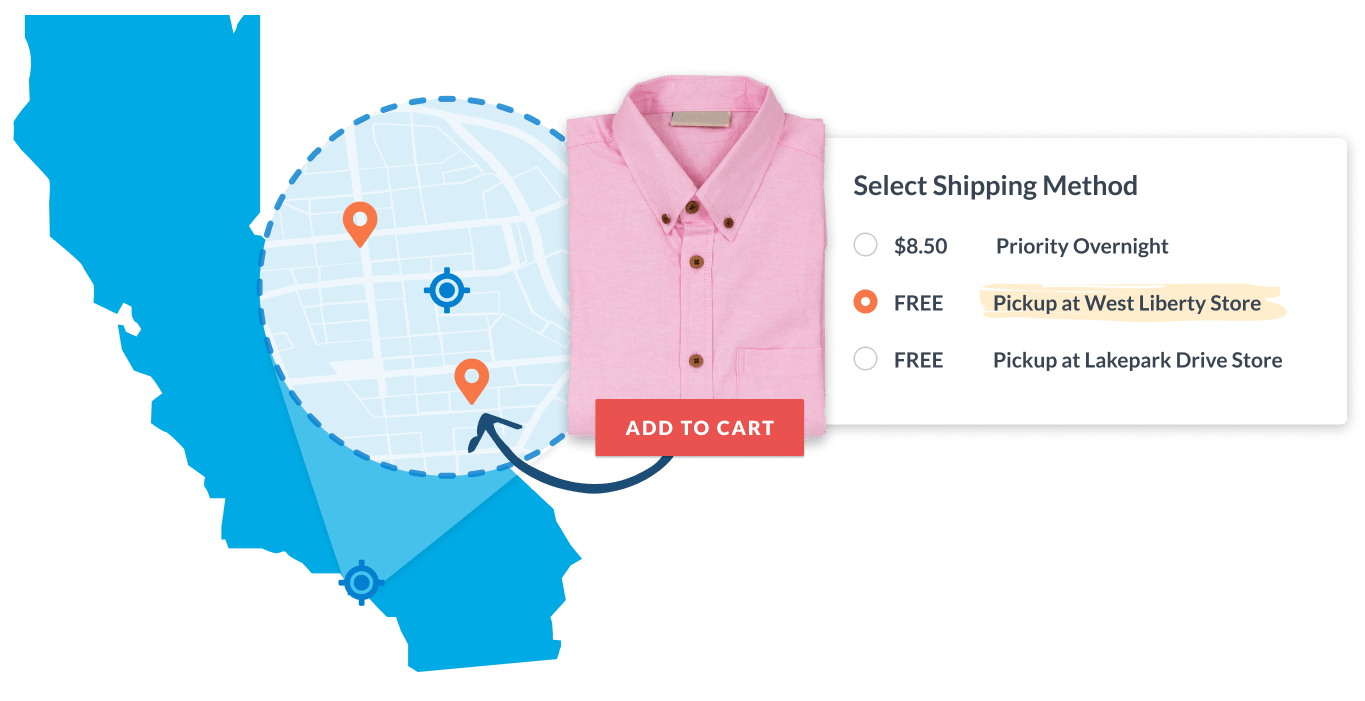 Curate Your Carrier Rates For More Flexibility
Shopify shipping offers a handful of supported carriers and their rates during the checkout process. ShipperHQ takes it a step further and curates the rates shown at checkout based on the shipping logic that you have already set up!
We also support even more carriers and make it super easy to connect your negotiated FedEx and UPS carrier rates to your checkout directly. This means you are getting the option to utilize and implement live rates (and even rate shop!) in your checkout automatically.
The Extra Goodies With ShipperHQ
As if those benefits weren't enough, we have some additional tools that can help you scale your business quickly and efficiently.
Address Validation
Residential surcharges and liftgate fees for freight can add up quickly. Protect your margins and sales with correct charges for residential and commercial shipments. Rest assured with instant address validation — not to mention, an easy, breezy delivery!
Ship LTL Freight — Without the Headache
Do you sell some heavy-duty products? With instant LTL freight rates at checkout (we support 30+ LTL carriers and 3PLs), you can streamline shipping processes of heavy, oversized goods, all while keeping shipping margins in check and avoiding dropoff at checkout for larger items.
Shipping Insights
It's difficult to create a shipping strategy without data — this is where Shipping Insights can be your best business partner. Get all the shipping information on every order and utilize the data to adjust your guidelines for better shipping margins over time.
With increased visibility into shipment data from checkout, you can see how ShipperHQ packed each order to get rates and then save time and money by replicating this at fulfillment — meaning the entire process grows more and more accurate each time.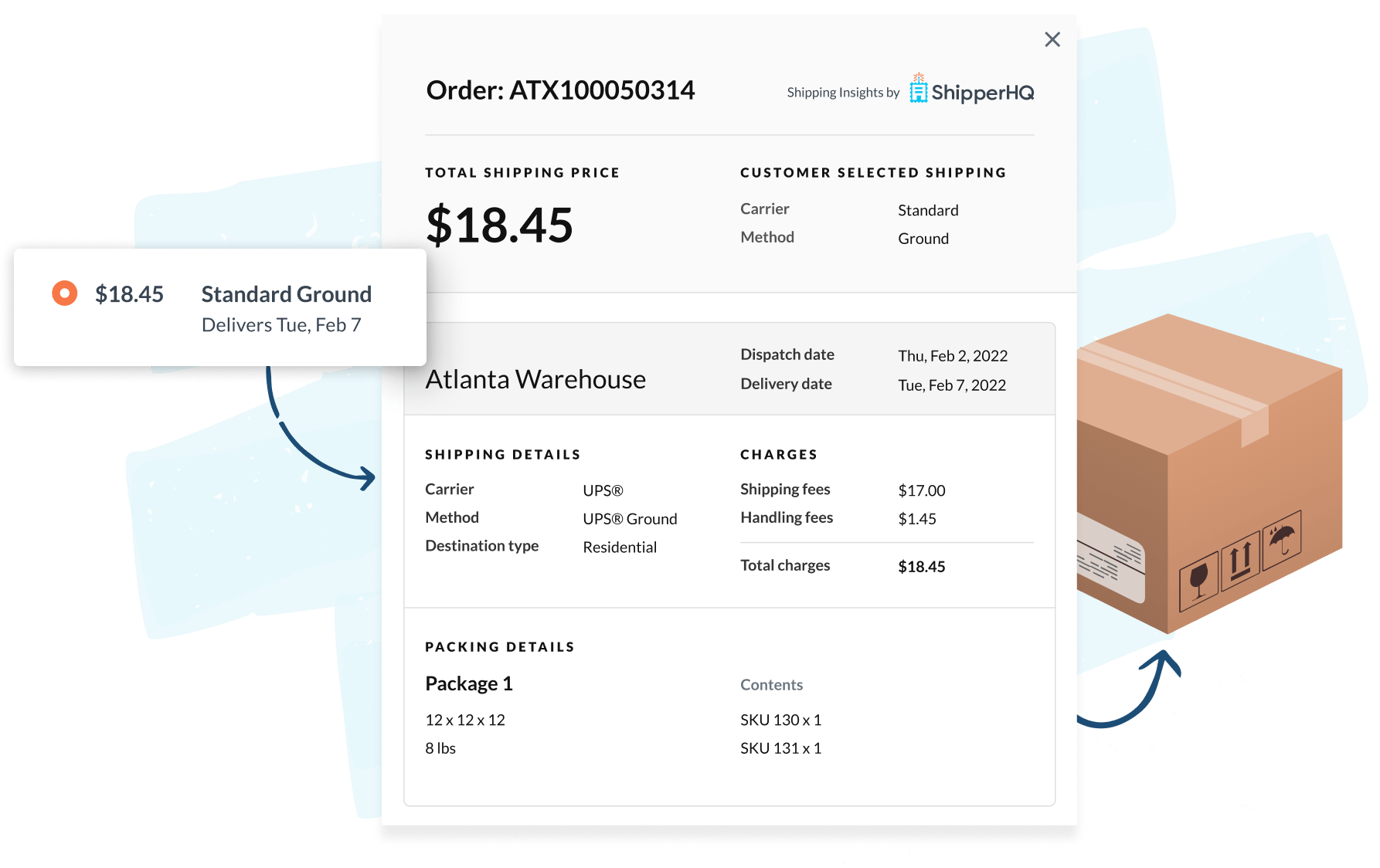 Delivery Locker Options
In addition to in-store pickup, ShipperHQ supports delivery locker options, like FedEx Hold at Location, UPS Access Points, and PUDOpoint alternate package delivery location services.
Through these options, the retailer and customer can save money on shipping since it's being delivered to a business location, instead of a residential address. (Another example of that address validation coming through!). It can also come in handy if you sell products that are considered hazardous, perishable, or other types of restricted goods.
Shopify Labels
This is a new one, folks (as in, it's still in beta), but we are too excited not to share! We are offering Shopify and Shopify Plus merchants the ability to generate and print FedEx compliant shipping labels directly from Shopify.
Yes, this means you can create a more streamlined fulfillment process when shipping your orders without even having to leave the Shopify admin page. We love that teamwork!
Shopify Plus + ShipperHQ = A Match Made in Shipping Heaven
Shopify is a major player in the online retail space and can help get your business running smoothly with its easy-to-use platform. When you bring in ShipperHQ to help enhance and tailor your shipping strategy, you can grow your business with even more confidence and efficiency.
Ready to improve your Shopify shipping strategy? Sign up for your free 15 day trial today!