When online shoppers are making their final purchase decisions, ecommerce shipping promotions can serve as a make-or-break factor.
Ecommerce shipping promotions – most prominently, free shipping – have become ubiquitous within the online shopping landscape of 2021. Just look at the numbers: 75% of consumers say they expect delivery to be free, even on orders under $50. A further 68% of online shoppers say they avoid completing a purchase at least half the time if free shipping isn't on the table.
Expectations of fast and free shipping, a la Amazon, are becoming more prevalent by the day. Meanwhile, retailers are pressed to find meaningful ways to offer it.
Keep reading to explore several ways you can use creative shipping promotions to drive conversion and retention, and take on Amazon, without ever discounting products.
What to Consider Before Applying Shipping Promotions
While free and fast promotions unquestionably drive the needle, they can have big consequences. As many retailers know by now, free or dirt-cheap shipping can get expensive. Because of the multitude of factors that affect shipping rates, one-size-fits-all shipping promotions aren't always realistic or sustainable.
Many factors have an effect on shipping costs, including:
Customer location
Fulfillment location
Item size and weight
Item quantity
Shipping method
Lead times
Additional surcharges
When retailers offer free shipping on everything, they often end up losing significant amounts of money. And, sacrifice the quality of their customer experience. This can happen whether shipping is based on a specific promotion or as part of the business model. For example, many retailers use the cheapest possible shipping methods, which can lead to delays and disappointed customers. To remedy this common issue, merchants can instead use other creative shipping incentives to drive a purchase.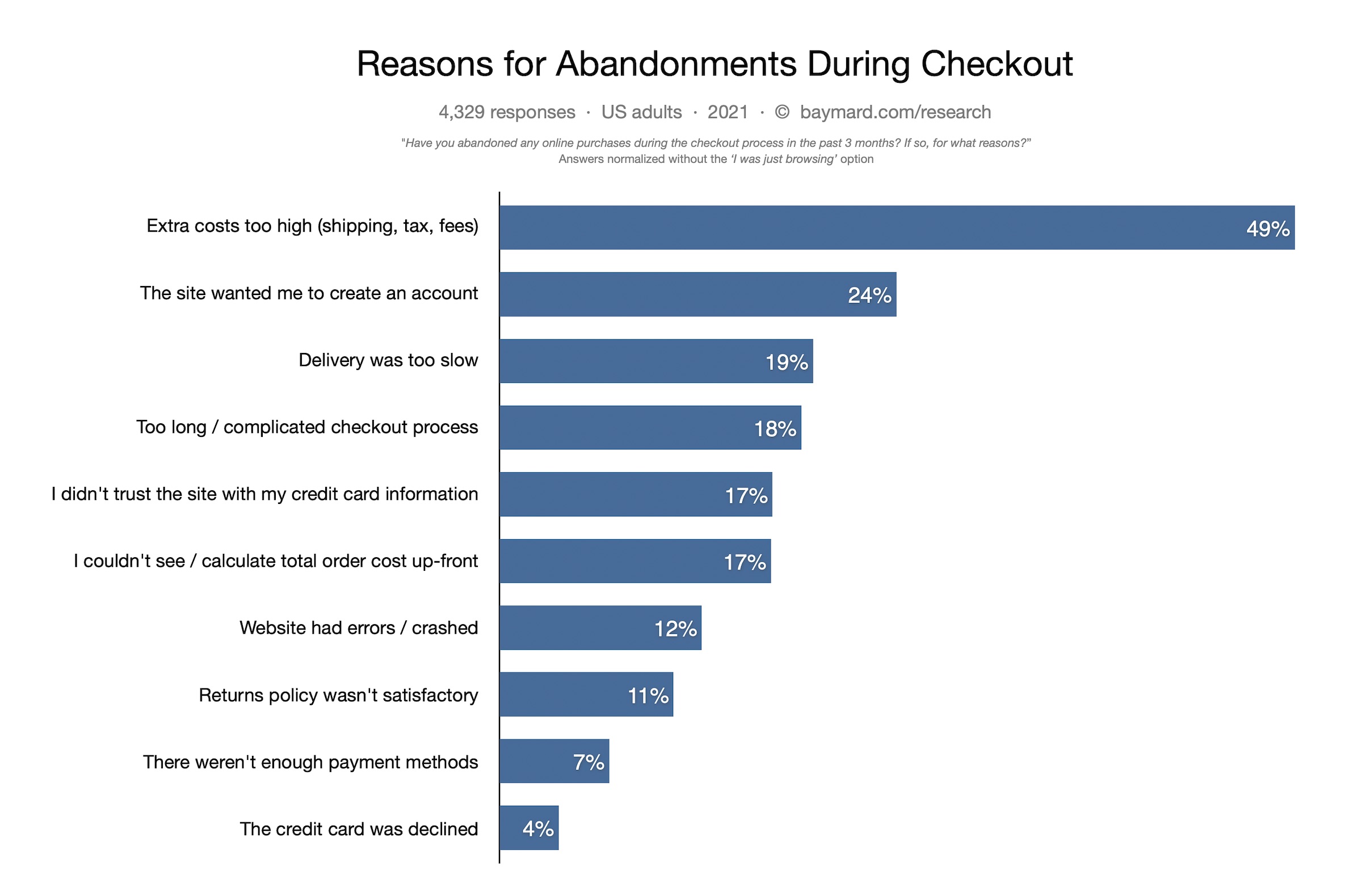 Why Offer Shipping Promotions?
Aside from the obvious answer, being "people like free stuff," there are many reasons to consider shipping promotions as part of your ecommerce marketing strategy.
Customers want and expect them – To reiterate, in 2021, customers expect free or discounted shipping to be on the table. If you don't offer it, they will turn to another retailer that offers these promotions. It saves them money and makes your brand stand out.
It helps avoid unexpected costs at checkout – Nothing is worse for customer morale (or your conversion rates) than unexpected costs at checkout. When shipping costs are explicitly stated across your site, whether it's free shipping or a special rate, you set customers up for a successful checkout.
It helps position you against Amazon – Whether consciously or not, customers are constantly comparing what you offer to larger competitors, most notably Amazon. Position your brand as a valid option with competitive shipping offers and a well-designed checkout. This can be the difference between a customer ordering with you, or with someone else.
It increases your AOV – Some shipping-related promotions can directly impact your average order value. For example, free shipping thresholds can drive customers to add small (though sometimes significant) amounts of product to their cart to qualify for free shipping. Our 2020 study found that 90% of customers try to reach a free shipping threshold when it's offered.
Types of Shipping Promotions
The right type of promotion for your store is the one that you define. Again, there is no one-size-fits-all solution. Stores differ widely based on what they sell, how their business model is defined, where customers are based, and more. Below are a few of the most common methods our retailers use to create revenue-positive shipping promotions that drive conversions.
1. Free Shipping for First-Time Customers
Consider allowing free shipping for first-time buyers to pull them into your brand. This opens the door for brand loyalty and evangelism. Plus, provides customers with one of the most basic perks they seek when shopping online: free shipping. A retailer could execute this by creating customer groups. These groups can include users whose email addresses have not been used to make a previous purchase.

Putting it in action: This would be an ideal promotion for a beauty brand looking to build relationships with new customers who will keep returning to re-up their stock. After going through a high-quality user experience and enjoying free shipping, beauty-conscious customers are more likely to return.
2. Free or Discounted Shipping for Loyal Buyers
On the other side of the coin, consider offering existing customers discounts on shipping. Because you've already put in the work of acquiring them as a customer, it's a good use of resources to allow cheaper or free shipping for this sector to drive retention. You should also consider building shipping discounts into any loyalty programs you have. Merchants can use customer groups for these promotions, essentially creating a list of repeat customers. Putting it in action: A merchant who's having trouble with customer retention would benefit from a promotion like this. For example, a specialty furniture retailer might be struggling with a high number of non-returning customers. Thanks to the nature of their business, it makes sense that most customers would only purchase from the retailer once or twice. But to combat this, the retailer could drive the purchase of smaller home goods like lamps or decor, with free shipping.
3. Limited Time Promotions – X Number of Hours or a Holiday
There may be no better way to drive purchase than to introduce a sense of urgency. Shipping promotions that are valid for a limited time can drive customers to complete a purchase they might otherwise wait on. By offering the shipping incentive for a short time, you limit your liability to orders placed during that period. If timed right, the increase in orders can make up for revenue lost on shipping discounts, while driving customer affinity.
Putting it in action: A retailer that's struggling with sales volume would find great value in an offer like this. Time-sensitive promotions can lead customers to buy during specific time periods, which can help businesses that struggle with seasonality. Consider a Christmas decor retailer. During the months of January to October, their sales volume is at a minimum. A Christmas in July sale, offering free shipping on everything, is a great way to drive sales during this specific time period. While the customer wouldn't otherwise be purchasing Christmas decor in the middle of July, the incentive was strong enough to drive a purchase despite the unexpected timing.
4. Free Shipping Thresholds
Shipping thresholds offer the unique combined value of higher order volumes, better conversion rates, and happier customers. With 90% of shoppers saying they at least try to reach a free shipping threshold when it's offered, it's a promotion worth considering, no matter what you sell. You can start by testing high-level thresholds and decreasing them to see how customers respond and how order volumes are affected. Again, if executed correctly, the increase in order volume should more than make up for the costs you lose on shipping.

Putting it in action: Clothing retailers tend to find success with promotions like these, thanks to the natural variance in price of their items. When customers have decided on the larger items they want to purchase, a free shipping threshold can incentivize them to add accessory items to their cart to meet the minimum. It's important to keep the threshold relevant. If your average order is $75, don't set the threshold at $150.
5. Free Shipping to Certain Areas Only
There are many reasons retailers might offer free or discounted shipping to select areas. The first is obvious: it costs a lot less to ship to local and regional customers than those further away. Cheap or free shipping to these customers drives brand loyalty while costing you minimally. The second is that retailers looking to build their business in certain areas can benefit from providing those specific options with shipping perks.

Putting it in action: A West-coast shoe retailer might offer location-based shipping discounts in a few ways. For L.A.-area customers, they might offer free shipping to build their home-based and drive awareness and loyalty with their local fanbase. At the same time, if they want to make a splash on the East Coast, they might offer free shipping for certain states or zip code ranges to drive sales in that part of the country. Meanwhile, customers in any location aside from the L.A. area or specific parts of the East Coast would still have traditional paid shipping methods to choose from.
6. Free Shipping for Purchasing Specific Items
If you want to sell more of a certain item, offering a shipping promotion on it might be the way to go. This method works well for retailers who sell a mix of low- and high-margin items. To drive sales of the high-margin items, they might offer free shipping on their purchase. They may opt to ship the entire order free, or they may calculate shipping costs separately for other items. It's important for retailers to be flexible and iterate on the promotions they offer to bring the most value to customers and their own business.
Putting it in action: Consider a sports memorabilia retailer. The merchant specializes in hard-to-find, vintage football helmets. Because of the nature of these collectible items, they're able to place a high margin on them. Most of their other products are purchased wholesale, leaving a small margin for profit. To drive sales of the helmets, which go for $400-800, the merchant offers free shipping on any purchase that includes a helmet. Even if the merchant needs to ship the helmet and remainder of the purchase separately, they're able to recoup the money lost on shipping with the sale of the helmet. It's this free shipping incentive that drives the purchase.
7. Free Shipping Based on Item Quantity
For merchants who frequently sell multiples of the same item, quantity-based discounts can provide all-around value. While the practicality of these promotions depends heavily on the products a retailer sells, there are virtually endless scenarios where shipping items together can drive the overall cost down. Shipping discounts can work in the same way that carriers offer volume discounts, and retailers offer bulk discounts.
Putting it in action: Consider an online wallpaper merchant. If a customer is considering covering just one wall in a certain print, they might be able to be convinced to buy more and cover the whole room – with the right incentive. While the retailer itself offers a small discount for buying more paper, a free shipping offer can really drive it home. Despite the order being larger, the difference in shipping cost is minimal because the wallpaper still ships on the same-sized roll the smaller order would have. The customer wins with more paper at a discount with free shipping, while the retailer wins with a larger sale and negligible loss due to shipping.

---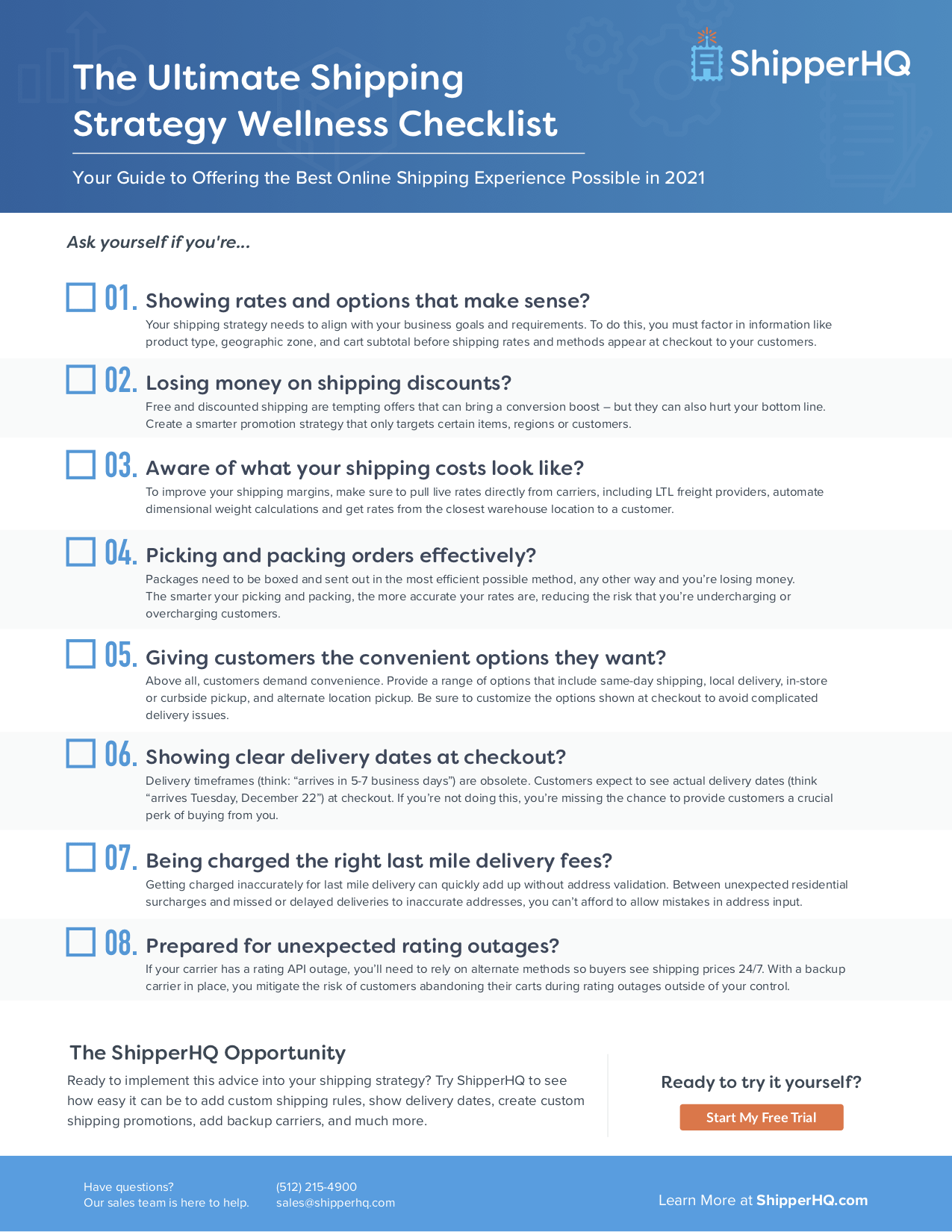 ---
Finding Success with Free Shipping: Dive Gear Express
Dive Gear Express is an online scuba equipment shop, known across the world for its informative, customer-centric ecommerce offerings. The store focuses on premium gear for highly experienced, technical divers.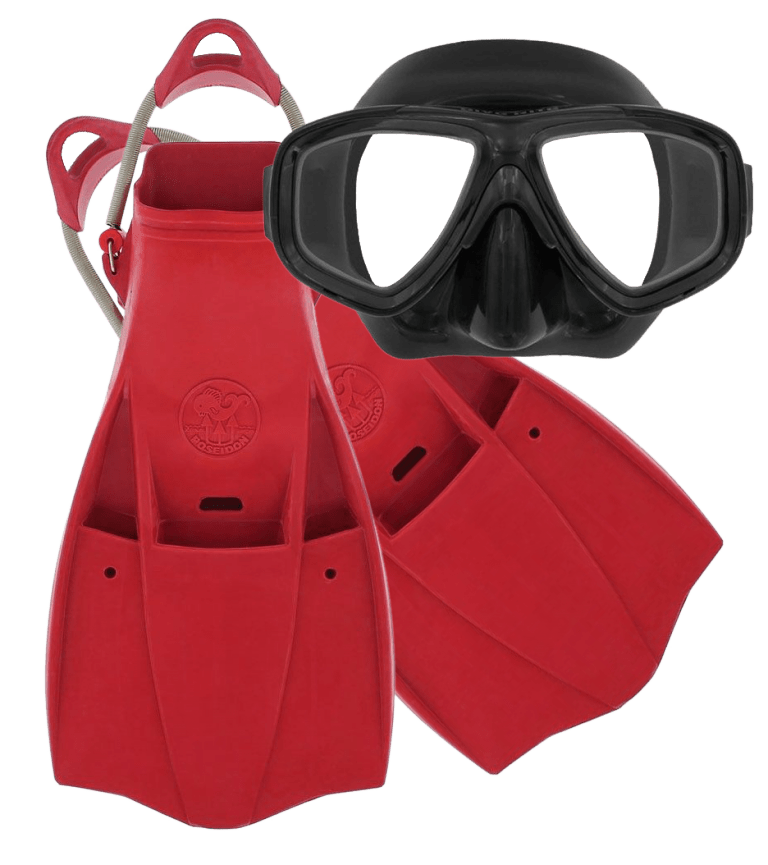 After identifying a need for more features and a modernized online buying experience, the company migrated to Magento in 2015. But even with the platform's powerful native features, they needed more control over their shipping options – something that would enable them to give customers more and better options for receiving their orders.

One of the highlights of the Dive Gear Express brand is its Super Saver shipping program. But with a huge variety of products, ranging from tiny adapters to heavy scuba cylinders, they needed a solution to effectively categorize products so they could accurately calculate shipping rates, and determine what qualifies for Super Saver shipping.

Within the free shipping program, there are four different shipping methods, including contiguous US, Non-Continental US, International and Expedited. After integrating with ShipperHQ, the company was able to filter down the free shipping options that showed up to customers, based on cart size, products in the cart, and customer location.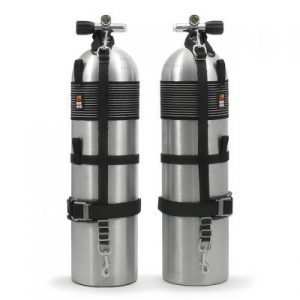 "ShipperHQ gave us tools to offer our customers more options on how they want to receive their orders, and made our complex shipping methods and calculations a lot easier for us to handle," said Emily Pepperman, Web/IT Support at Dive Gear Express.
Using a set of tailored Shipping Rules, the company is now able to designate exactly which methods show up for every ordering scenario. This includes: items that qualify for expedited free shipping, items that need to be shipped using non-continental US shipping, restricting items that qualify for free shipping, and more.
"ShipperHQ gives us the ability to separate our products into groups, which personalizes what shipping options are shown at the checkout, including freight options, which we weren't able to do before. To be able to provide this option for items that require it has been absolutely wonderful," Pepperman says.
How to Promote Shipping Discounts
Once you've defined which shipping discounts will work for your business, you'll need to promote them to ensure customers can take advantage. Shipping promotions should be distributed the same way you'd spread the word about any other sale or event. Three of the most common ways to do this include:
Email Blasts – Create short, informative email communications that detail your shipping promotion at a glance. Be sure subject lines include promotion details, and keep emails under 150 words for the greatest click-through-rate.
Social Media Announcements – Create a conversation around your special discounts by announcing them on social media. This is also a good way to gauge customer interest and promote brand engagement. You can even consider creating a social-media-only promotion code for further discounts.
Website Banners and Pop-Ups – Homepage banners and on-site pop-ups are the most likely, and the most useful, places to display your shipping promotions. Because customers are already interested in your brand, incentivizing them to buy right at the point-of-purchase is a powerful marketing tool.

Creating Discounts for Your Store
Offering shipping promotions to your customers doesn't have to involve manual development resources or time. With a shipping rate management platform like ShipperHQ, you can set up Shipping Rules that automate shipping promotions like these, plus so much more.
ShipperHQ's Shipping Rules feature lets merchants set up rules, then change or remove them, at any time. Rules can be defined by origin and destination, what's being shipped, who's ordering, when an order is placed, a shipment's dimensional weight, and so much more. Our fully customizable platform means whatever unique rule you need to create can become a reality.
Try it yourself with a free, full-featured trial on us.